Here's how things play out most every night for me –
Ezra is in bed around 8:30 and I hop in the shower and get ready for bed. Then, I either write, surf the internet or knit and watch some television with Alex until we go to bed. And at that point, even though I'm tired, I usually can't fall asleep for a good 45 minutes to an hour. And you know what doesn't help that? Reading blogs on my phone.
It's probably one of those situations where it's like a cycle – I can't sleep so I read blogs, I read blogs because I can't sleep.
So I thought I would share what blogs I've been into lately, instead of changing my bedtime routine because that makes sense.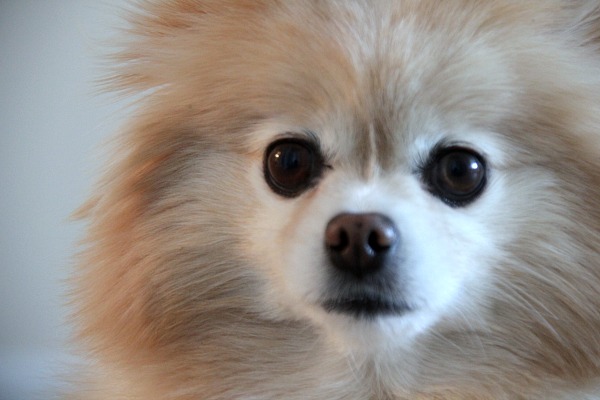 Aslan has nothing to do with this post, but that's okay.
Anyway, here are 5 of my favorite blogs right now –
The Smoothie Lover – I think this is a relatively new blog, but I've really been enjoying it and dang this girl can take really great photos! I really like the recipes, too. I can't wait to get back to making smoothies. My blender has been packed up since we moved and I sure have missed it.
The Small Things Blog – You have more than likely already heard about this blog, but I'm a new reader of Kate's. I really enjoy her down to earth style. I'm jealous of her long hair (well, it's more like shoulder length now) and the cool styles she pulls off. Sometimes I wish I wouldn't have cut my hair so short!
The Inspired Room – I follow a lot of interior design blogs, but this is one of my newer favorites. I like the blogger's style and the images she curates. I always find something inspiring at Melissa's blog.
Budgets are Sexy – Probably my favorite finance blog that I read. I love the topics and the writing style, and I think it's interesting (maybe kinda crazy?) that they share their investment income. It's inspiring, for sure.
Kosher in the Kitch! – I follow quite a few food blogs, but I really like the interesting recipes Nina posts. So far, all the ones we've tried have been winners. And if you're Jewish, you will especially like her blog since everything is kosher! 
And, just for fun, here are three old favorites of mine that I've been reading for years –
Neustra Vida Dulce – Another decorating blog. I've followed Joi for a long time, back when she used to post Craigslist finds from all over the United States and was constantly redoing any number of rooms in her house (which made her feel like a kindred spirit to me since I have the tendency to constantly redo stuff myself!). She got pregnant around the same time that I did so it was kind of fun to follow along on her pregnancy journey. She posts a little less frequently now, but she and her husband (and son!) have moved recently so I'm sure she'll start posting a lot again as she decorates the new house.
The Suburb Experiment – I've been reading this blog for a long time and I'm glad to see she is posting again. I like her self-deprecating writing style and even if I don't always like the outfits she posts, I do always like her willingness to try new trends. I don't read a lot of fashion blogs (to be specific, I only read 4) but I really enjoy this one especially because the styles seem a little more realistic and I can picture myself translating them to my own life, so they're inspiring in that way.
Inspired to Action – I originally found ITA a few years ago, during one of their Hello Morning challenges (since I desperately want to be a morning person…but probably never will be). Anyway, after I failed at that challenge I fell out of reading and have just started picking it back up again. The posts are always inspiring (hence the name!) and, if you're a mom, you'll like the parenting topics/advice.