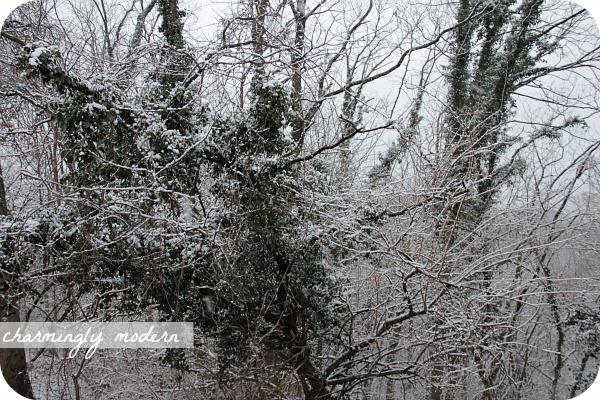 50 moments from 2012
I recently signed up to receive Success for Solopreneur's Looking Back Looking Forward e-book and thought one of the exercises would make a great blog entry. So many other bloggers are doing "Year in review" posts right now, and this is kind of what this post will be.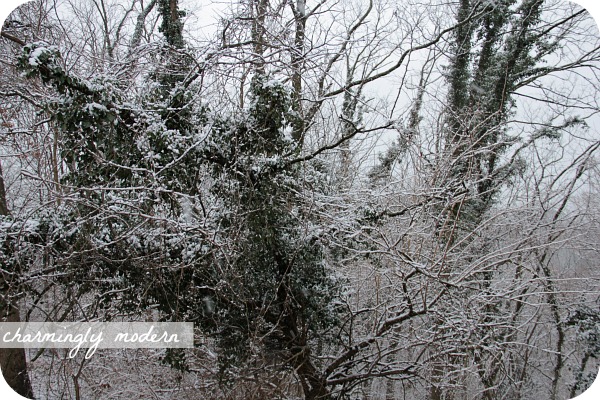 Katy has you make a list of moments from 2012, big or small. I had so much fun reminiscing back on 2012 to make this list, so I thought I'd share. This isn't in any kind of order from best to worst, and it isn't even classified as my top moments. It's just things that happened or things I did. So, here are 50 moments from 2012 –
Celebrated five years of marriage to my husband
Finished out my pregnancy and managed to not get any stretch marks
Successfully budgeted for more than a week…just for groceries, but still, you gotta start somewhere 🙂
Blogged a lot more than I ever have in the past
Visited Asheville, NC
Saw Biltmore Estate
Visited Boston, MA and about melted in the heat, but saw some great landmarks
Visited Plymouth, MA and saw Plymouth Rock and the Mayflower replica
Met a lot of mama friends
Kept up with breastfeeding successfully… and still going strong into 2013!
Updated the living room decor and I think I'm pretty happy with it for the most part
Planted flowers in the Spring and managed to keep them alive for more than a week
Had two baby showers (2 and 3)
Had two maternity photo shoots
Got a 4D ultrasound
Became more confident in myself, especially after having a baby
Mastered grocery shopping with a baby
Celebrated my first mother's day
Took Ezra to a local tummy time class and made a connection to sell knitted goods on consignment
Found a new church home
Ate at Panera way too much
Mastered the art of the Bubble Wig
Survived single parenting for 1 week in August when Alex was on a business trip
Survived four 16 hour car rides with a 2 month old when we visited Massachusetts
Related to #29 – survived an accidental detour to New Jersey over the George Washington Bridge, with a carsick baby and freaking-out-Pomeranian in tow
Went on a boat
Braved a swimsuit, post-partum
Braved four flights with a 3 month old, when we visited Little Rock in July
… Visited Little Rock in July, to introduce Ezra to his Rosen relatives
Spent a lot of time with family we don't get to see often
Visited Sunrock Farm and learned about goats and chickens
Camped at Big Bone Park
Went to a knitting retreat and learned how to make my own yarn using silk hankies
Took Ezra to the zoo and aquarium
Swapped the nursery and office and, since the swap, have actually kept my office clean/organized
Taught myself how to knit short rows in the round, and learned how to knit them straight from a fabulous teacher
Made diaper soakers
Taught myself magic loop
Made 15 pumpkin hats
Made 30 Christmas hats in 3 weeks (still reeling from this one)
Went to a pumpkin farm, twice
Went to a Star Wars festival
Braved cloth diapers and lived to tell the tale
Making this list, I realize how much I stopped blogging about after Ezra was born. A lot of things just stopped at that point. It's crazy how much a small little thing can take over your life. I feel like, with Ezra turning 9 months in a week, that I'm finally getting back to a place where I can recover some of who I am and get back into those parts of my life I've let fallen to the wayside. Really, any major life event will do this to you – you end up reorganizing your priorities to make room for this new thing. And when the dust settles and you're more confident in your ability to not blow this new thing up, you can revisit those old things and bring them back in… or, sometimes, you may find you don't really need them anymore, after all.
I have so much I want to blog about, just looking at this list. Tons of pictures to share and stories to tell. I want to remember all of these moments, plus tons more I didn't even include in this list. Mostly for Ezra's sake. Children born in this era have such a unique gift (but it could also be a curse) – never have our lives been so documented, so minutely, before. I look back at pictures of my parent's childhood and they have only a handful of snapshots. For my own childhood, there are a couple shoeboxes full of photos and some scrapbooks. But for Ezra's childhood, and all babies his age and even slightly older, there are already thousands upon thousands of images, posts, videos, etc… It's crazy. He definitely won't wonder what things were like when he was small.
Well, that was a digression. Anyway, how was your 2012? What are you looking forward to in 2013?