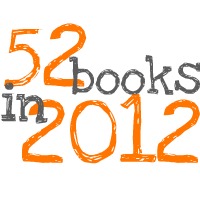 July and August were really bad reading months for me.
I read only six books between those 2 months! Pretty unbelievable, and pretty unlike me.
Honestly, I was just tired of reading. I have been on a huge knitting kick and didn't want to put any time away from my knitting, so my Nook slowly died and my library ebooks eventually expired.
However, I have since picked up a couple of other books though I can tell you right now if I'm going to make my goal, October needs to be a month filled with tons of reading!! I need to get back to reading before bedtime, for sure.
But anyway, back on topic…
In July, I read:
Living Dead in Dallas, Charlaine Harris (Sookie Stackhouse Book #2)
Club Dead, Charlaine Harris (Sookie Stackhouse Book #3)
Dead to the World, Charlaine Harris (Sookie Stackhouse Book #4)
Dead as a Doornail, Charlaine Harris (Sookie Stackhouse Book #5)
It's been so long since I read these books that I can barely remember anything about them… if that says anything! They were good, easy reads, though. Very quick, too. After Book 2, they really started to veer away from the direction the television show is going. Actually, I guess I should word that the opposite way since the books came first! I lost interest after Book 6, which I read in August. I might pick the series back up again, if I need something quick to read.
The Language of Flowers, Vanessa Diffenbaugh
This was an enjoyable book, though I ended up hating the main character by the end of it. I also felt like the ending was rushed… kind of like the author was like "Oh crap I'm out of time, better hurry up and just make things good before closing this book up!" I hate endings like that, that feel rushed and unrealistic to the character.
But, overall, it was a good book. I really enjoyed the uniqueness of employing the Victorian-era language of flowers. I was not familiar with that concept so it was very cool and made me want to learn more about it. It's definitely a lost art.
Let me know if you end up reading this book. I am always curious to hear if other people hate the main character as much as I do, haha.
In August, I read:
Definitely Dead, by Charlaine Harris (Sookie Stackhouse #6)
Well, the series really lost its appeal to me after this book. I finished more on principle than anything. I can't really put my finger on it, but I guess it's just that the characters were getting annoying to me. This happens sometimes if you breeze through a series. You start to notice all of the irritating flaws of the characters. As I mentioned in my July update, I may or may not pick the series back up. We'll see!
So there you have my July and August update! As I mentioned, I read nothing in September and it ends on Sunday so I don't see myself finishing anything in time. October, I think, will be a good reading month. My grand total for the year is 24 books. That leaves 28 books remaining. To stay on track, I have to read 9 books two of the months and 10 in another month. That's pretty crazy… so we'll see how it goes. Wish me luck!