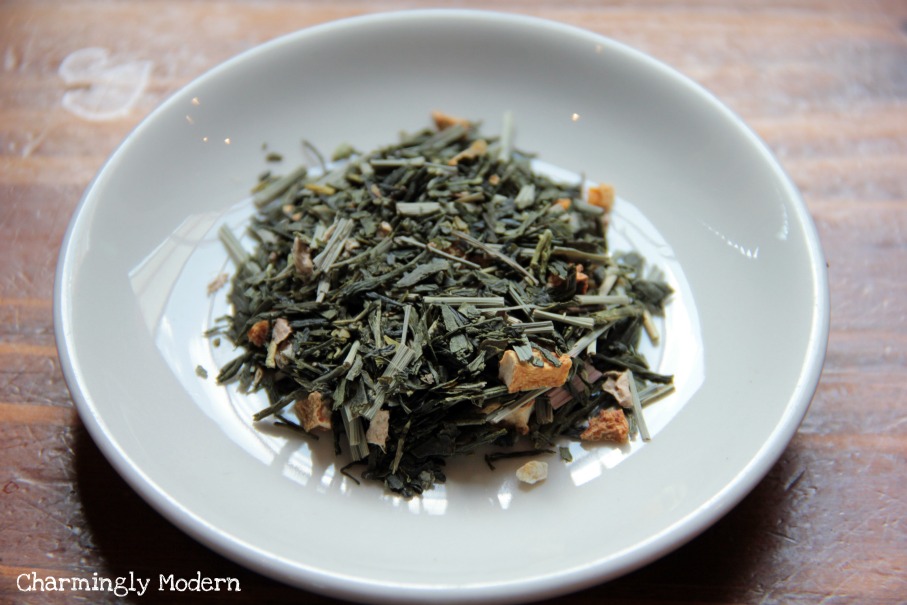 My job right now
For the past two years, I've been working at a local tea room as a part-time social media marketing consultant.
Which is a super fancy way of saying that I get to maintain their Facebook presence as well as handle their email marketing campaigns.
This year, I added on a few other responsibilities – one of which has been updating the tea room's online store with current inventory.
One day last week, I got to spend two hours photographing loose-leaf tea.
This particular tea is a green one, called Mango Green. It's delicious. Believe it or not, this tea room has close to 60 varieties of teas available to drink or purchase (or both!). But I only had to take pictures of about 20 🙂
Photographing loose-leaf tea is not as simple as it would seem. It takes precision to get those leaves in a nice, circular shape. And it takes patient to finagle with the camera settings to ensure the picture accurately depicts the leaves. Even within the categories of tea, an Earl Grey is very different looking from a Ceylon.
Some of my favorite teas to photograph are the herbals… and those are technically not teas. They're fruit infusions. But the leaves are beautiful.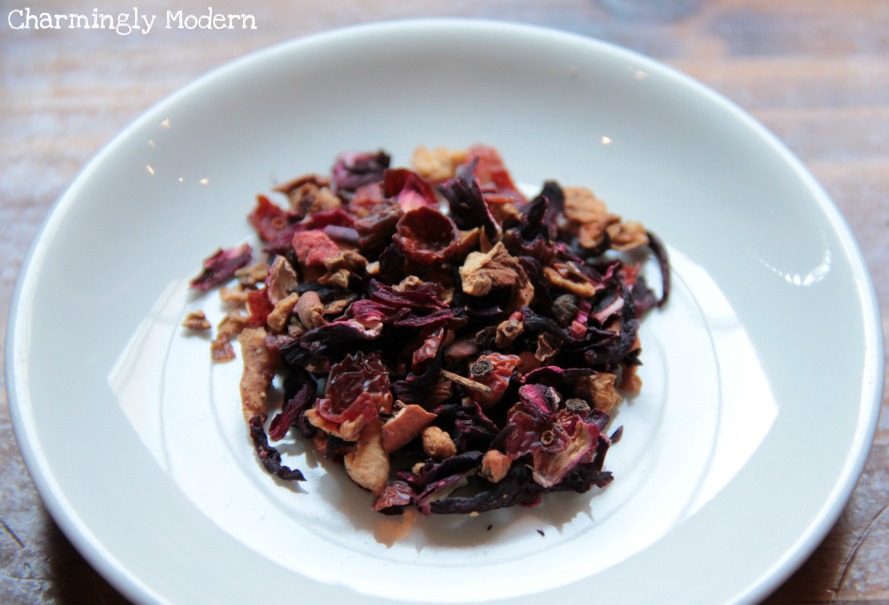 (Strawberry herbal tea)
Plus, herbal teas are guaranteed to make delicious iced tea. And I prefer iced tea over hot tea.
Last week was my last day of "work" for a little while, until my maternity leave is over. I'm still on call, to some extent, but apart from that I have a little extra free time to spend on finishing up the nursery and cleaning the house (especially cleaning the house). I'm already planning, though, on newsletter articles and status updates and the like – I love how my job gives me the ability to be flexible and creative. It's truly a perfect fit for my working style.
Do you love your job?