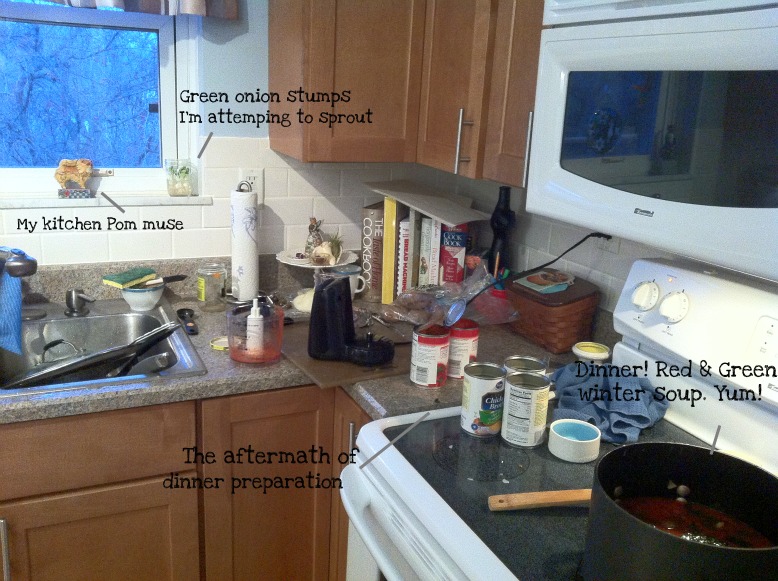 My messy kitchen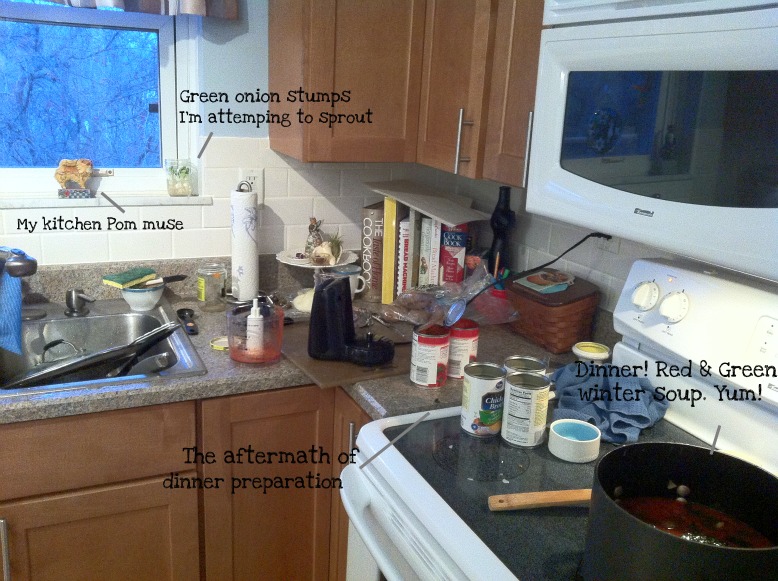 I've been trying to think of more features I could do throughout the week to keep my blogging consistent. It seems like all over the blog world, Fridays are devoted to lists of links to share, to fill up the readers' weekend with great things to check out. I love these lists, but I didn't want to be another follower in the pack so, instead, on Fridays I'm going to share a little glimpse of something happening around my house. Please, contain your excitement.
So, for this first A Glimpse Of… I'm sharing my kitchen. I am a really messy cook. After every meal I cook, my kitchen looks something like this. Dirty pans in the sink, with he other side full of stuff to go to the compost (in this case it was potato peels and kale stems), cans of diced tomatoes or broth, measuring cups, spoons, other appliances, stacks of spices, etc…
I don't think I'll ever be a put-together, orderly cook. This isn't to say my kitchen's not organized. I am an organizational freak and if you could peak into my cabinets you'd see what I mean.
But when it's time to make something, there's no holding back and I leave a trail of disaster in my wake.
I consider myself lucky that Alex does all the clean up. It's a good trade – I get to cook and he puts it all back into place, so we can do the whole thing again the next night.
Are you a messy cook, or do you pick up as you go?