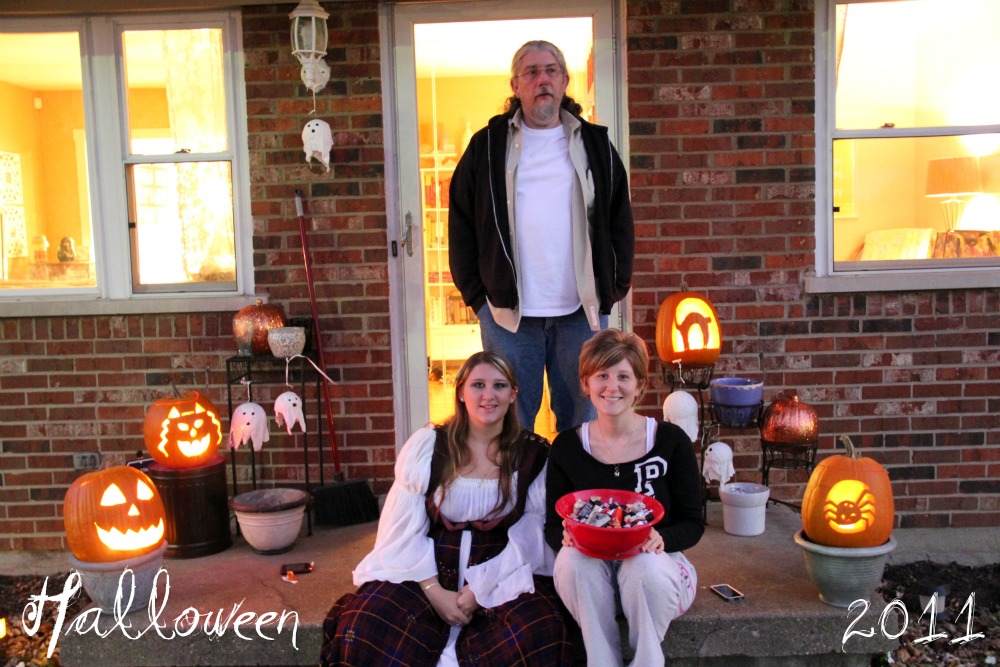 Another happy Halloween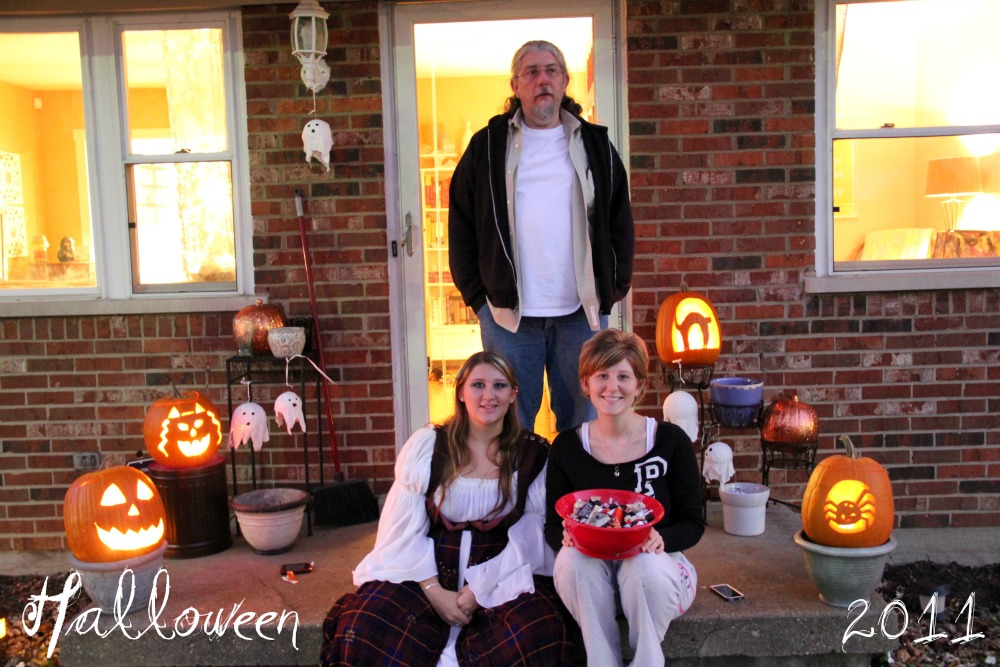 Another successful and fun Halloween on our street this year! My husband, Alex, snapped this pic of my sister (in her Renaissance outfit), me (dressed up as a lazy wife, apparently) and my dad plus all our carved pumpkins and my homemade ghosties.
The lighting in our house turned out a little crazy in this pic. It was taken around 7pm or something, when it was getting pretty dark so I'm not sure what settings Alex finagled around but it resulted in a very warm glow coming from our windows!
We had a lot of kids come by this year, just like last year. We had absolutely no candy left and actually had to call it quits 20 minutes early.
For dinner, I made the Pioneer Woman's Cheese & Corn Chowder and it was a hit! I did not include onions, though, because my dad isn't a big fan of onions. I cut the recipe in half since it said it would serve 6, but I actually ended up having to make more so I should have just done the full recipe to begin with. All in all, this will definitely be making it in the rotation. It was super delicious!
Next Halloween we're looking forward to having a baby. Last year at this time we had no idea we would even be pregnant in just a matter of months. In fact, this time last year the baby I was excited about was my brand new MacBook Pro! My how things change 🙂
Happy Halloween!