A friend of mine made a request a few months ago – she wanted a bearded beanie for her baby (say that 10 times fast! Bearded baby beanie…). Once all the Valentine orders were finished I got started on her baby's beardy beanie and, I must say, it turned out pretty cute!
The beanie was knit in a yarn gifted me by a friend-turned-fellow-knitting-enthusiast. It's Kraemer Perfection Worsted and it was a dream to knit with. Very soft fuzzy – great for a baby's noggin. I used Berroco Vintage Chunky for the beard (one of my most favorite yarns to use for baby knits) and knit it up in moss stitch, to give a textured effect.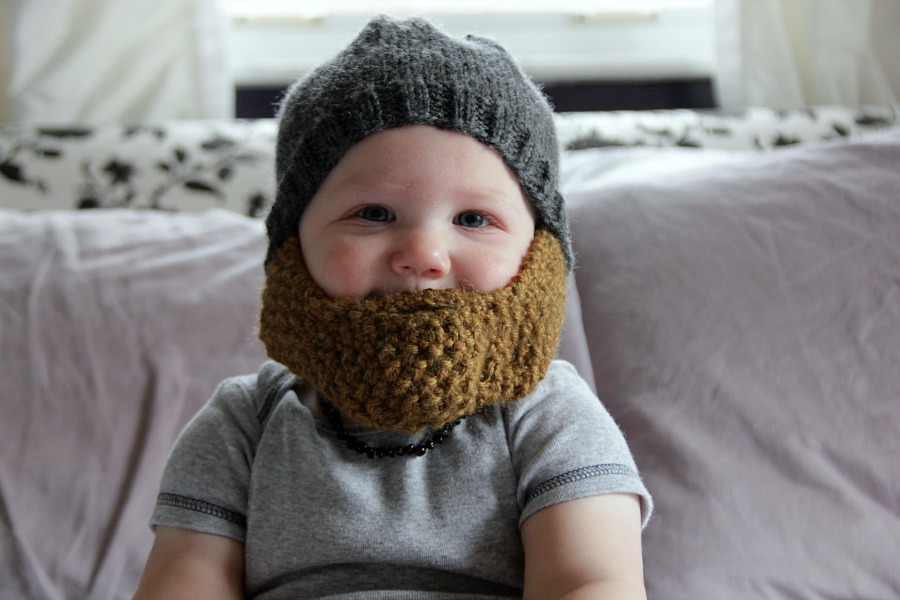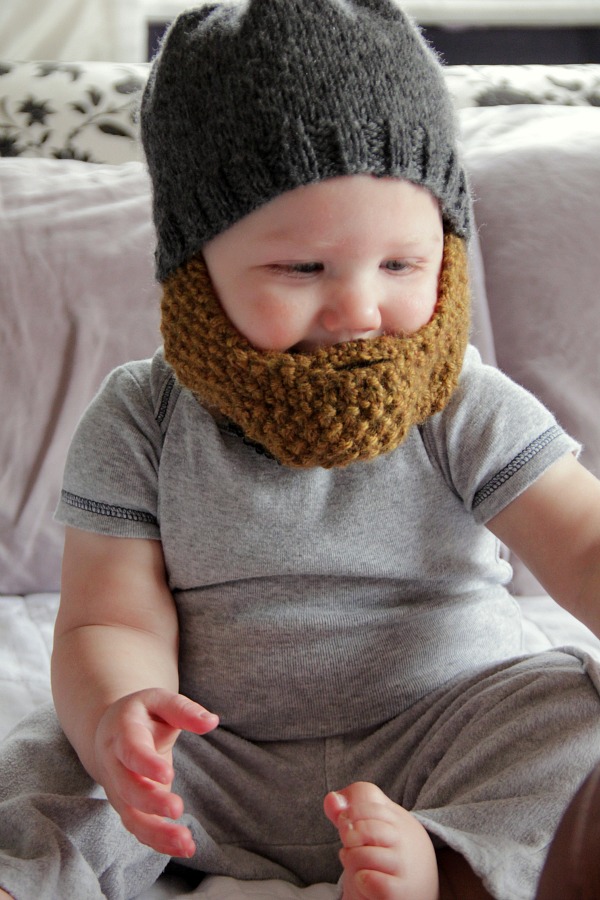 Surprisingly, Ezra was totally chill for this photo shoot. I usually get one or two shots before he starts crawling (now walking) to me to grab the camera. Not this time! It might have helped that I gave him a football to play with… or it could have just been that he felt so cool with a beard on his face.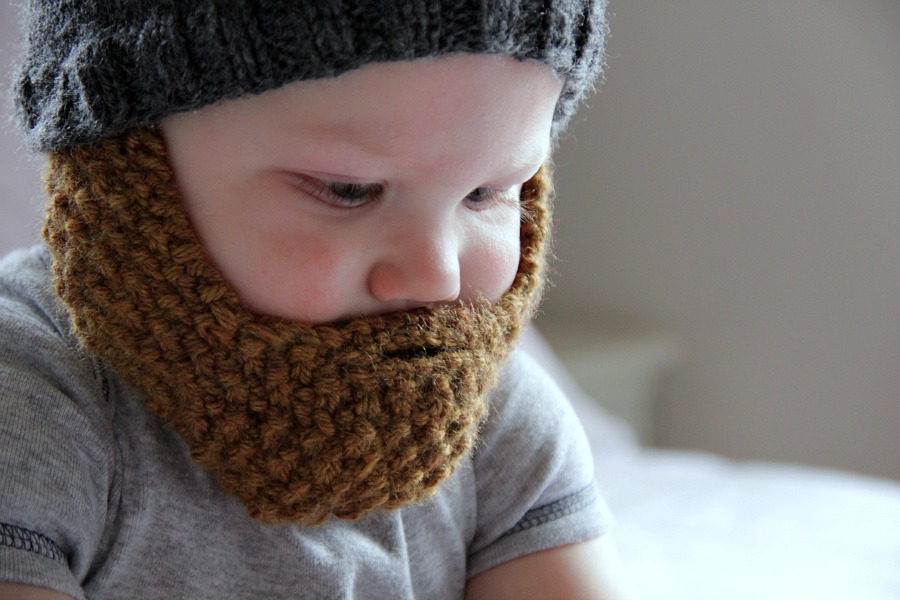 The opening for the mouth in the beard is a one-row buttonhole, which is a great technique that I don't get to use as much as I'd like. It's super handy!
Either end of the beard has a buttonhole in it, as well, which is how it attaches to the beanie. This way the beard is removable for those times when facial hair just isn't necessary (…but, I can't really think of a moment when a bearded baby would be a faux pas?).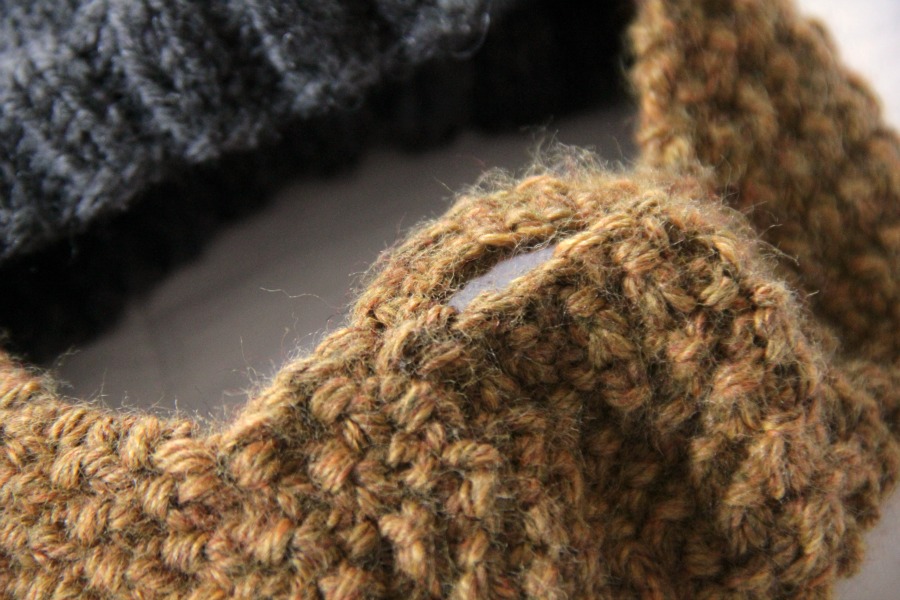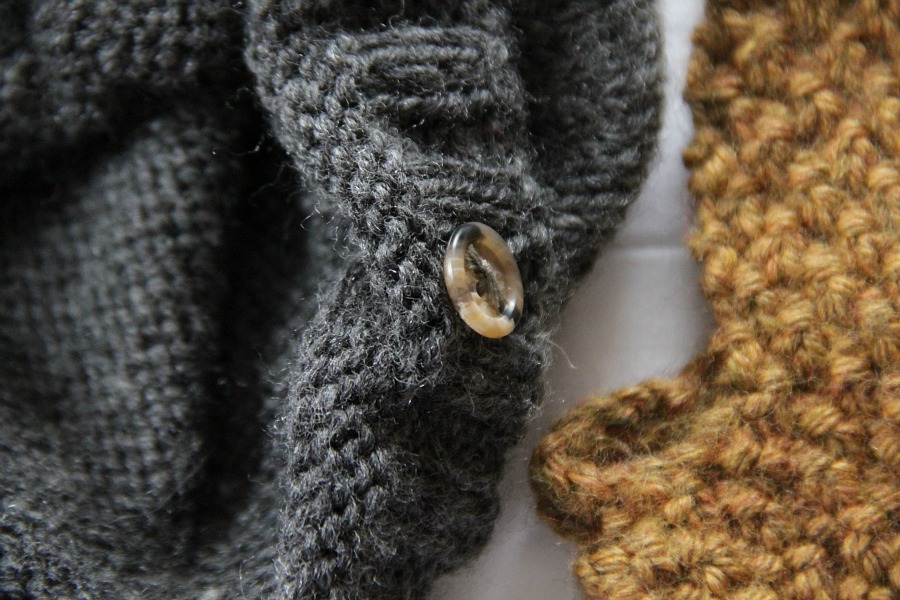 If you'd like to check out the listing and grab one of these up for your little one, click here. 🙂 And, if you have an idea or special request for something you'd like knit, please let me know! Unless it's something like a knitted business suit. Can't tell you how many times I've been asked to knit one of those, ha!