Shortly after Ezra was born, I ordered his birth announcements.
I only officially mailed them a few days ago (oops…) but that's beside the point.
Not that I'm biased or anything, but I think they are easily the nicest birth announcements I've ever seen.
I used one of the photos from Ezra's newborn shoot, done by aliciahasekoester photography (who I highly recommend if you're in the Cincinnati area!)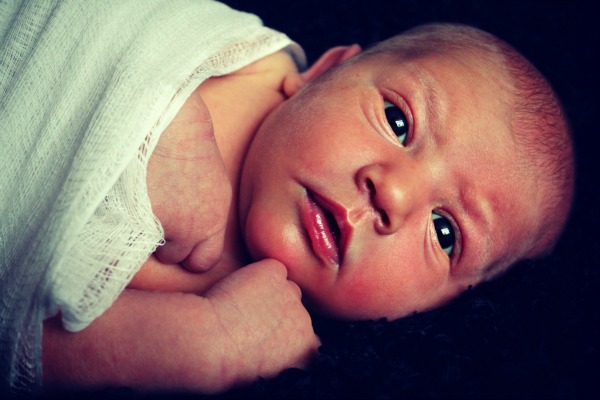 I ordered the announcements from Minted. I don't really remember how I heard about Minted, but I love their style and it was hard to pick just one announcement. We ended up going with the Hello Baby (rectangle shaped) announcement because I wanted something that would best showcase whatever picture we chose.
It was really hard to pick one picture from his newborn session, too. I haven't shared those pics (yet!) but there were so many great ones! I'm really happy with the one we chose, though. It has all of his little features so perfectly shown. Those hands! Those little lips! The little bags under his eyes (what did he have to be tired about??)! His furrowed brow, as if he's saying "Why am I all scrunched up like this? Oh right, it's because I'm a model and getting my pictures done"!
Blue steel, anyone?
I digress.
Here's the announcement: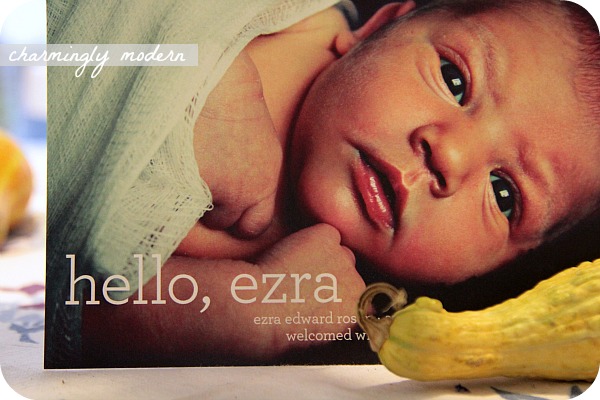 I kept reading and re-reading to make sure  I had spelled everything correctly and, even then, I kept having dreams that when they arrived I would have 50 announcements with his name spelled 'Erza' or I would have misspelled my own name.
But thankfully it was all in my head. They turned out beautifully and I absolutely love them 🙂