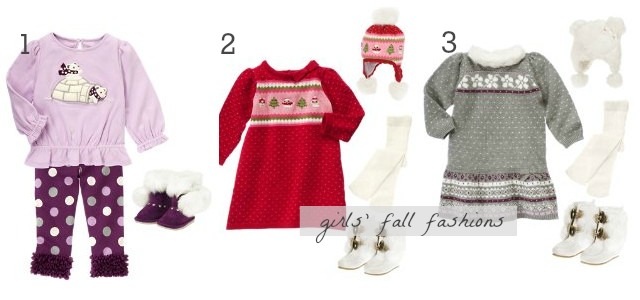 Best Dressed Kids
I don't really clothes shop for Ezra very often.
The kid already has more clothes than I do…but more than that, he grows so quickly that it's hard to get him to wear everything he already owns at least once before he outgrows it.
But just because I don't buy him anything, doesn't mean I don't see what's out there. Babies R Us just introduced an adorable line by Heidi Klum, called Truly Scrumptious, of which Ezra has two pieces (thanks mom!). He does need to stay fashionable, after all!
I decided to peak over at Gymboree and see all what they had going on for fall. I've actually never shopped there, but I hear all the time how cute their stuff is.
I had so much fun putting together the sweater styleboard last week that I decided to do another one with 6 gymboree outfits I thought were adorable – three for boys, three for girls.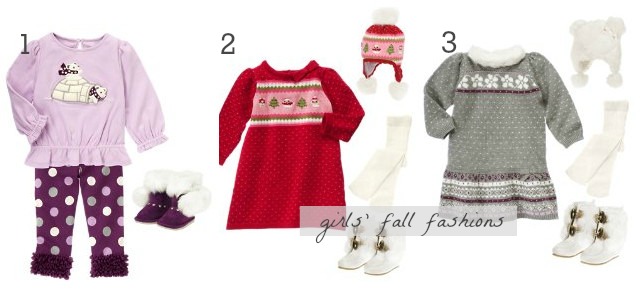 1. Playful Bears – I love the little detail around the ankles
2. Sweater Darling – Too cute with the coordinating hat
3. Fair Isle Fun – The boots are darling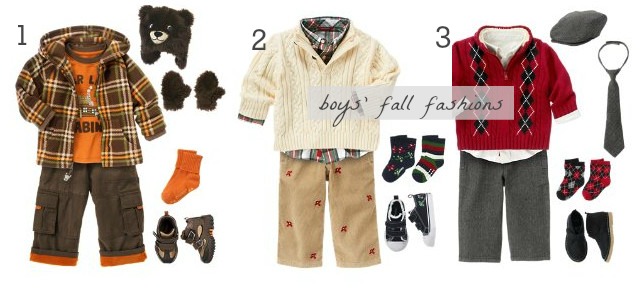 1. Bear Lake – Between the hat and mittens…this outfit is killing me with cuteness
2. Mister Wingman – That sweater!! AHH!!
3. All Dressed Up – I love the coordinating socks and argyle sweater.
I just might have to pick up the Bear Lake outfit for Ezra. I am seriously loving the hat, even though I have made him a bear hat…this one is extra adorable.
Which is your favorite?