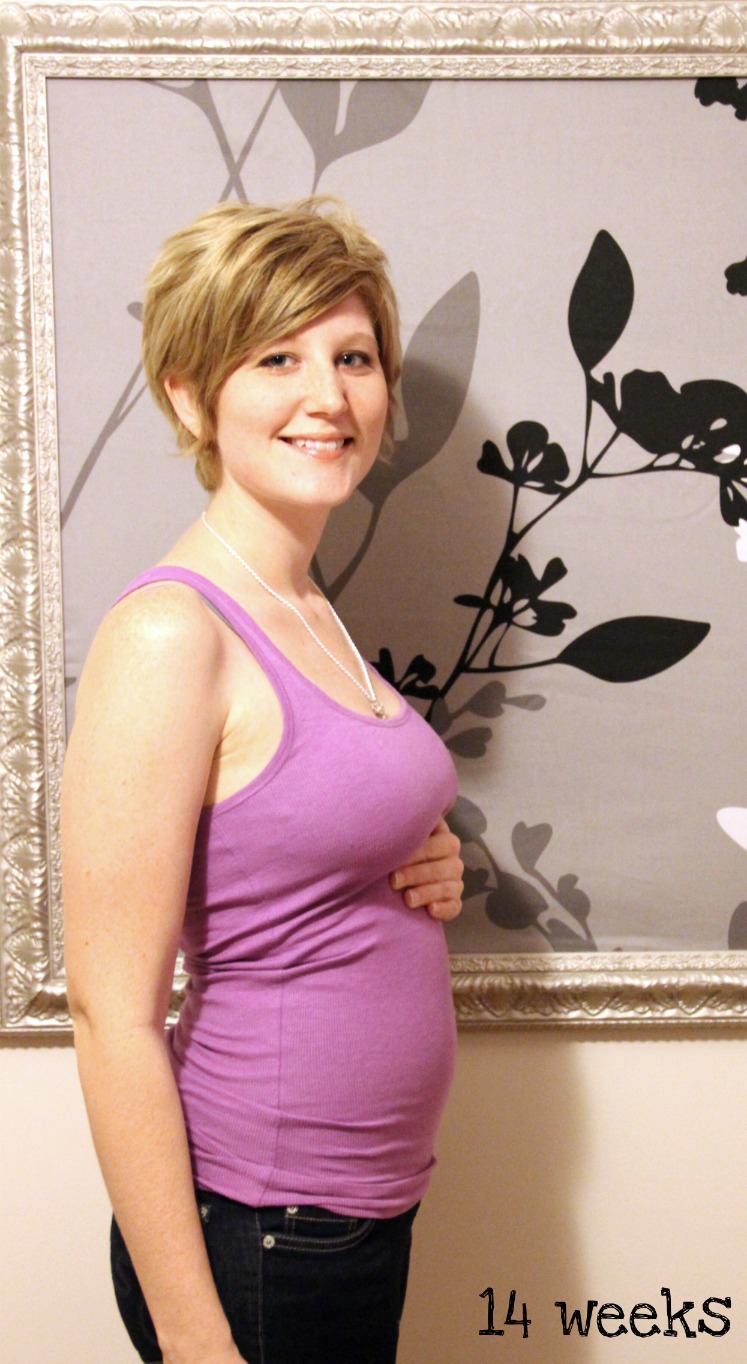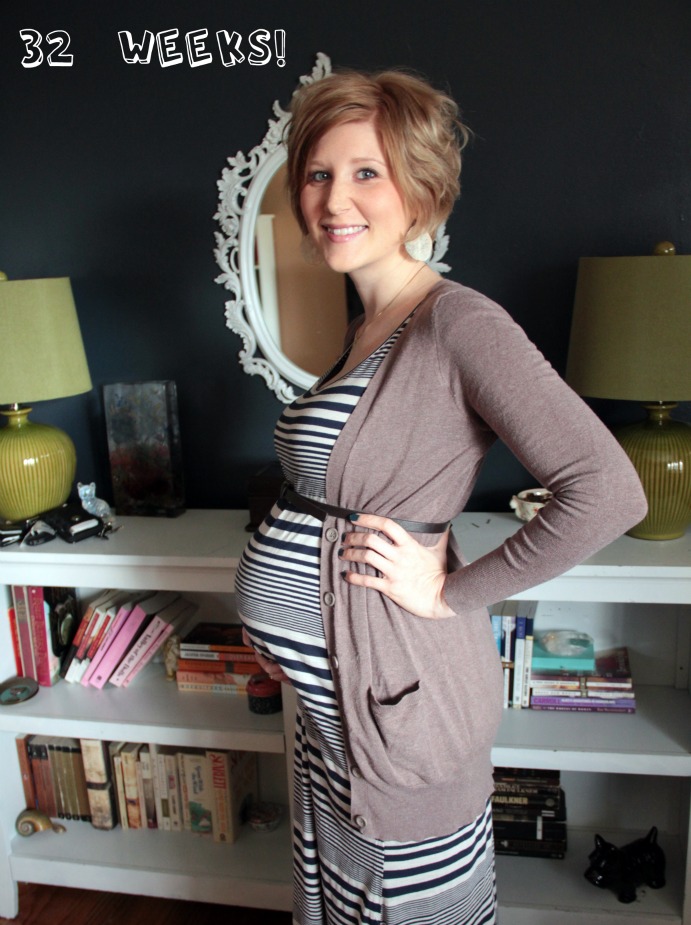 February 26th-March 3rd
How big is baby? This week, baby is the size of a honeydew melon! He is 4.2 to 5.8 pounds and measures about 17.2 to 18.7 inches.
How I'm feeling? Much better, now! I was sick most of my 33rd week with a viral infection, which is why there is no bump pic and instead we get to compare weeks 14 and 32! I normally take the bump pictures on Saturdays but this past Saturday I was only just starting to feel human again and wasn't in the mood for real clothes, makeup and fixing my hair. The last couple days I've been much better.
Listen – if you're pregnant, and you get sick… take it seriously. Normally, when I am sick I don't do anything about it until I'm incapable of moving or otherwise feel like I'm dead. But when you're pregnant, your immune system is already so low anyway that it's really important to take care of your body so your body can take care of your baby. Over the course of this sickness, I was at the hospital twice – labor & delivery both times, with a follow up ER visit. The first visit to labor and delivery was a week ago yesterday and I think if I would have put it off, I probably would have a baby in the NICU right now because of the rate I was dehydrating. Do not be afraid to call your doctor and do not feel like a burden or that you're overreacting. It is definitely better to be safe than sorry.
But, I'm feeling much better now and yesterday at my doctor appointment everything checked out great with the baby! He is measuring right on schedule, his heart beat was strong – he's my little healthy guy!
Any cravings, weird dreams or other symptoms? I dreamed Judge Judy came to my house and told me I was going to be a good mom. Glad to have her vote of confidence!
I had been downing Edy's Fruit Popsicles like they were water while I was sick. Now that I'm feeling better, I don't have any cravings really… just happy to have my appetite back.
I visited a chiropractor on Monday and that brought some relief of my hip pain and the ol' lightning crotch. She did a few adjustments and I got a 10 minute chair massage. I don't know that I will go back, though, because the co-pay is kind of ridiculous.
Any other details? I've almost finished all the laundry from this past shower – washing the outfits, blankets, cloth diapers, etc…that he got. I think he has more clothes than I do, now.
I wish my 33rd week wouldn't have gotten away from me like that, but I feel blessed that that's the only real hiccup I've had with this pregnancy so far. I'm a little behind in what I want to accomplish – I seriously can't believe next week is going to be mid-March. I thought this pregnancy would drag on but this 3rd trimester has been flying by!