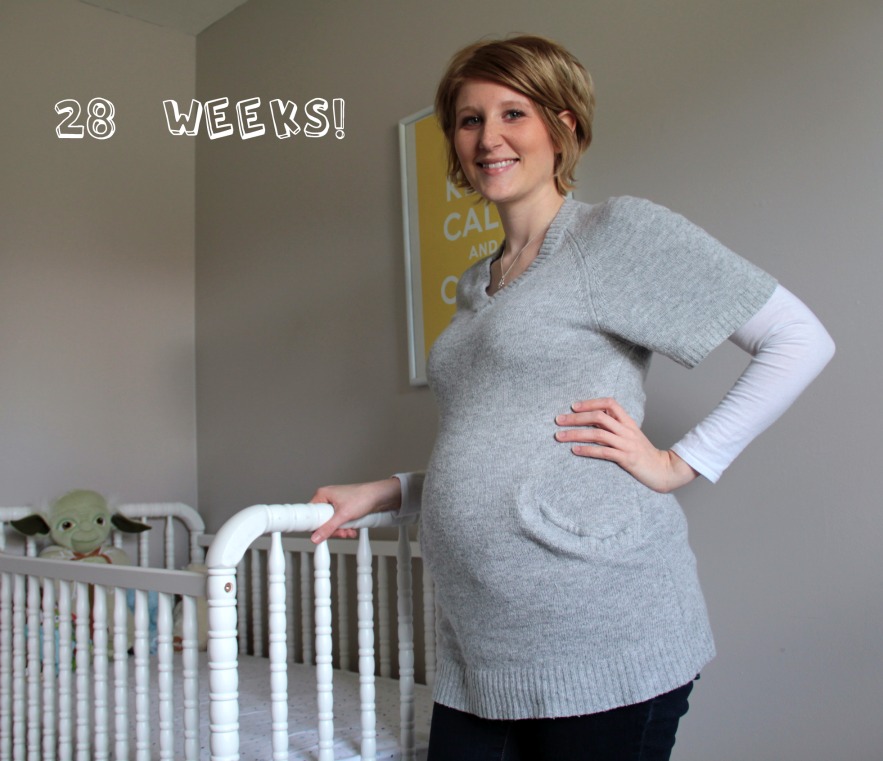 Bump Progress – Week 28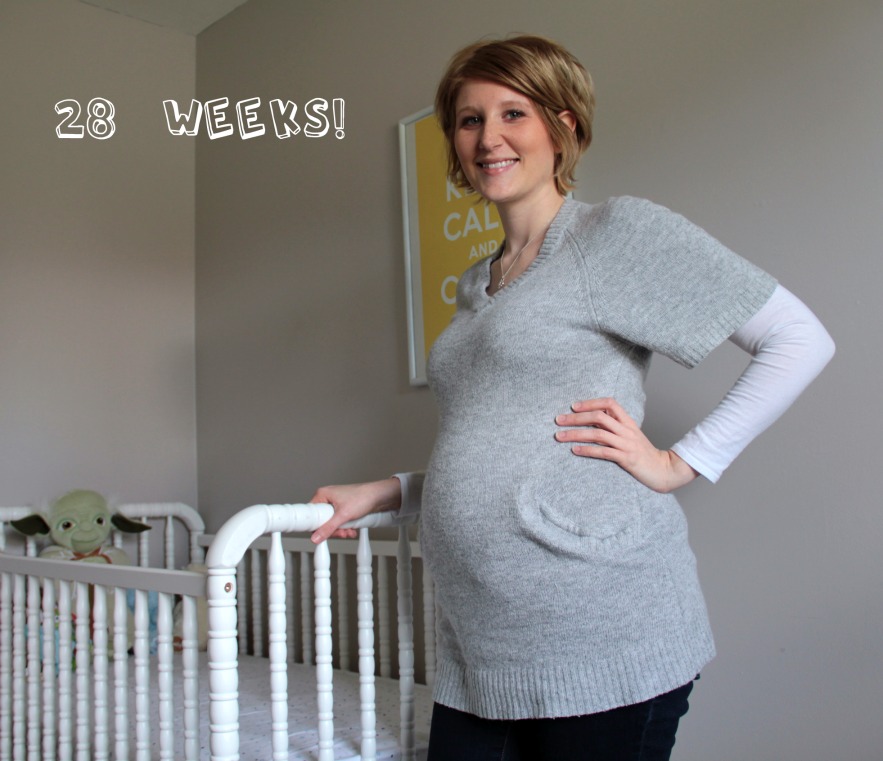 January 22nd-January 28th
How big is baby? The Bump finally added more fruits and vegetables so we are out of the eggplant phase and can now proudly say we are… rutabagas! And that is another vegetable I have never tried. I have to say, though, it does look a lot like a turnip. According, to The Bump, the baby is 1.5-2.5 lbs and 13.6-14.8″. He is approaching the length he will likely be at birth, which is very exciting! And it also explains why I can feel multiple bumps and kicks in different places in my belly all at once.
How I'm feeling? Good! I keep reading that this is the time when fatigue sets back in but, so far, I have been lucky enough to not experience that and I hope it keeps up. I am getting pretty sick of the heartburn, though. I'm taking about 4-5 of the larger sized Tums a day…which stinks for heartburn, but at least I'm getting in extra calcium.
Any cravings, weird dreams or other symptoms? Salad and salad and more salad. Fruit does not appeal to me at all, unless it's a banana. I'm also really into yogurt right now.
Any other details? Our mattress arrived this week so that was very good news! My brother- and sister-in-law gifted it to us – well, to the baby, really – and we were so thankful! We went with the Naturepedic No Compromise Organic Mattress and it fits like a glove in the Davinci Jenny Lind crib.
Here's an okay pic of how it's looking right now:
The mattress was looking kind of bare so last night we ran over to Babies 'R' Us and picked up a Koala Baby Crib Sheet with a cute little blue star pattern on it. You can kind of make out that there's a pattern on the sheet in the pic above.
We did work on re-arranging the nursery a little, as well and I think, for now, it's in its final arrangement. I'll share pics when it's a little more cleaned up. Putting all the furniture where we want it to be helped us narrow down our To Do list before baby arrives so now we're just looking at:
Painting the walls – Sherwin Williams Evening Shadow
Patching the walls (which should actually be first on the list!)
New curtains – the existing ones are just sheers…obviously this will not work for blocking out light
Shelving on the walls – probably on the opposite wall of the crib so no tiny hands can later reach up and grab things
Under-the-crib storage – we'll likely make an IKEA run and get a flat under-the-bed storage box. We're thinking this can be extra storage for toys
Toy box/toy storage
Over-the-door hanging storage thing – We'll want this for over the main nursery door. I don't know what I'll use it for yet, but I feel like I need it just in case
Art on the walls – We have cards to frame, but there might be some other things I'd like. Namely, a cool mirror.
Re-cover cushion on rocker chair – there's nothing really wrong with the cushion. I just want to change its color.
So that's that!
In other news, our 3D/4D ultrasound is coming up on the 4th! After that, the next big event to look forward to is my first shower on the 25th. Then, in March, my second shower will be on St. Patrick's Day. My mom and I booked the location for that on Friday so we are super excited to see that come together.
Lastly, I want to point out that the sweater I'm wearing in the picture above is a non-maternity sweater. I'm pointing this out for 2 reasons: first of all, if you've read my post about Maternity Wear Must Haves, you already know I'm a huge proponent of re-using clothing already in your closet when you're pregnant. Secondly, I think this sweater is way more flattering on my body now that I am pregnant, versus when I wasn't. It just hung on me in kind of a shapeless way so I never really wore it. Now, I think it actually looks cute and stylish. What a different a little bump makes, huh?