It's official: the Charmingly Modern Etsy Store is now open!
It's only taken 4 months, but I finally have an inventory.
I'm opening the store a little earlier than I thought I would. I had been accepted into an amazing craft show in the Cincinnati area, but some unforeseen circumstances have conspired to keep me out of it. On the bright side, I get to open my store early because I have the inventory in place from preparing for the craft show.
There are no pouches listed right now. I'm going to get the finishing touches on those this week, then I'll just need to photograph them. Today, Ezra was my muse and we worked on getting pictures of wool diaper soakers and little knit hats. I think he enjoyed modeling for me 🙂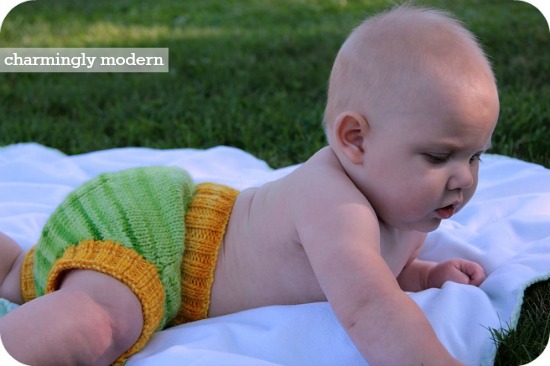 In the store, you'll find the above pictured diaper soaker in five different sizes with several color options plus two different sized hats, also with various color options.
I have so many ideas for other items, I just need to get to knitting! I hope you'll check my store out, and thank you in advance for visiting!