Remember that To Do List we have been gradually whittling down? Well, the biggest project on that list was to put a concrete pad beside our existing driveway to address the awkward slope of our driveway and provide extra parking.
Consider that done!
Back in August, we hired a local concrete contractor to take care of it and he did an amazing job. The whole project took less than a day to complete and now we have extra parking.
After 3 and a half years of one of us (read: Alex) having to park on the street day after day after day, it was really, REALLY exciting to park at the house and only have to walk up the sidewalk to the front door. It's the little things, people.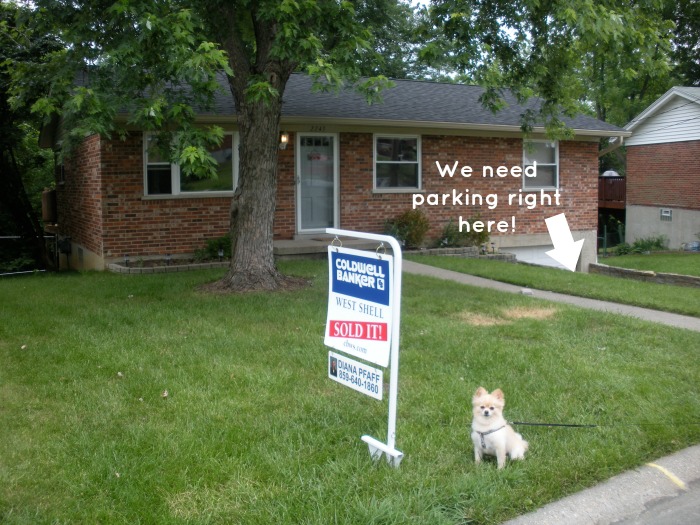 As you can see – actually, you can't see – our driveway isn't even visible in this picture. That's how steep it is. It's surrounded by retaining walls that seem to close in on you when you drive your car further down. I speak from experience on this – there might have been a time when I thought I could park at the bottom of the driveway and I might have gotten so freaked out that I slipped into drive instead of reverse, slammed on the gas and drove right into a retaining wall and part of garage door. But then again that might have also not happened. (It happened.)
Anyway, we knew that our driveway situation would be a real turn-off to any future buyers. It was our one complaint about the house when we were considering making an offer. We overlooked it because of all the upgrades, but with the current market being a buyer's market, we weren't that confident someone would be able to overlook it this time around.
This project came in at $2,300 which is not too terrible considering our concrete guy:
Relocated our mailbox to the other side of the sidewalk
Excavated and removed all the grass/dirt from the site of the new pad
Graded the pad for drainage
Laid grass seed and hay around the pad where the dirt was disturbed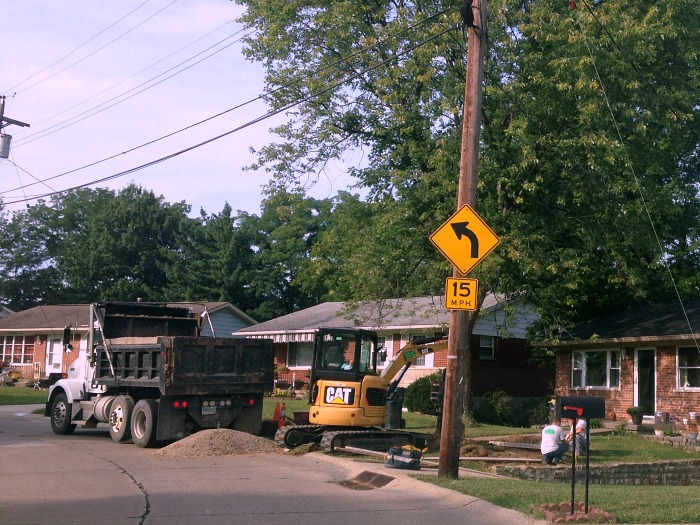 So much machinery for just one small pad, right?!
The new pad meets against our existing sidewalk, so it measures 12′ total across but it was only 9′ of new concrete being laid. It's 18′ long and is graded on the edge nearest the retaining wall.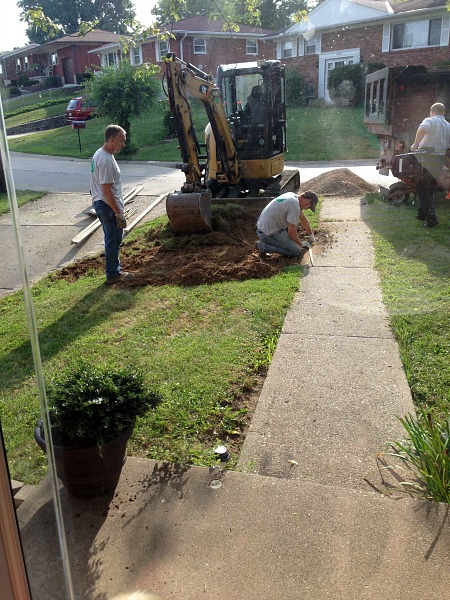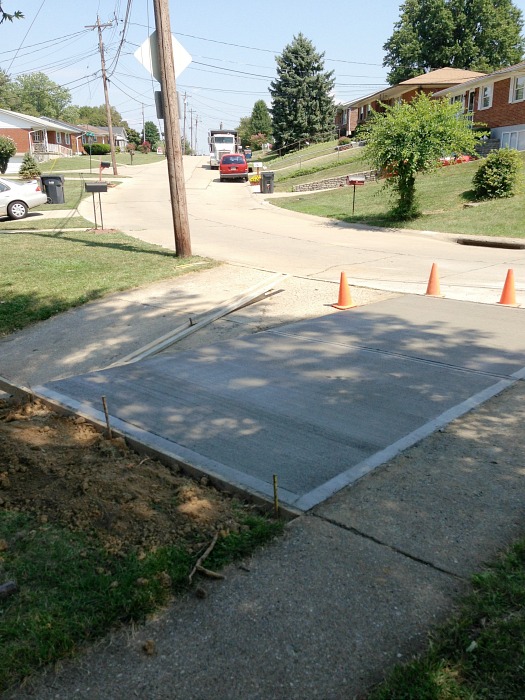 You can see that they matched the seams of the new driveway with the existing sidewalk, so the new concrete blends in perfectly with what we already had.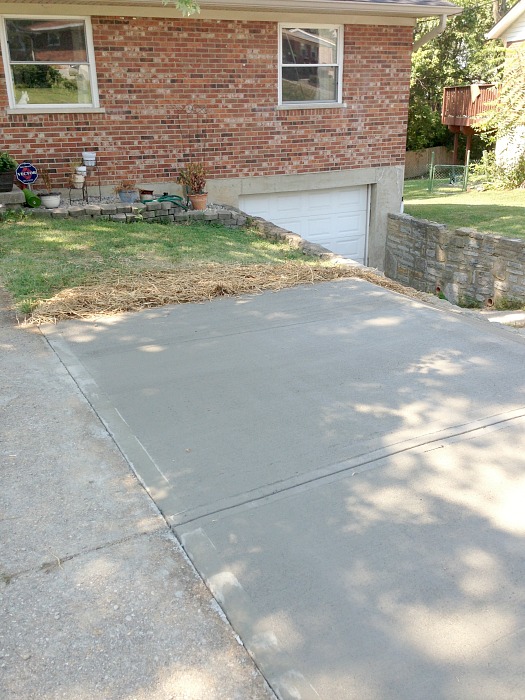 That retaining wall in the upper right corner of the picture above is the wall I may or may not have driven into.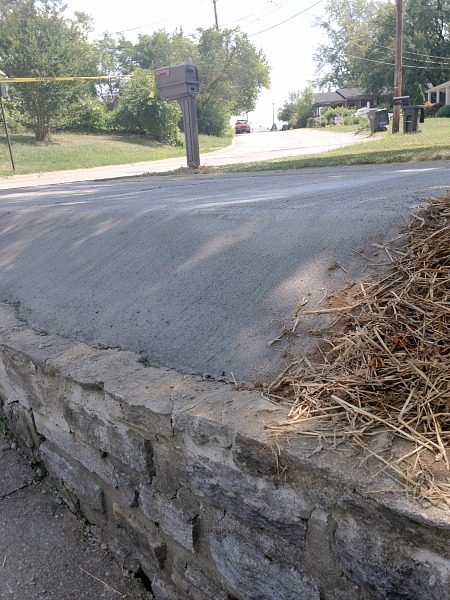 Here's a picture of the grading they did. The new concrete is not directly over the retaining wall; it's only over a small portion of it, so there shouldn't be cracking issues. Also, we don't park close to this edge, which doesn't add any extra weight to this section so the existing retaining wall should be good for many years to come.
I really had a hard time visualizing what this new concrete would look like, especially since it wasn't going up to our house. We chose to not have it meet the house since it would've had to have been graded for drainage and would have also put a lot of extra weight on the retaining wall. There is a drainage system for water run off that has exits in the retaining wall on that side so we didn't want to compromise that. That meant there would be a roughly 4×9 area of grass left in tact in front of the new driveway. I thought that would look strange, but it looks totally natural and like we should have always had this pad here.
Since this work happened back in August, the grass is now completely grown in around the new driveway and the mailbox. And the new grass is so much nicer than our existing grass. It actually looks plush. Crazy.
I'm really glad that we addressed this major issue with our house and I will also say that I'm thankful for having had the experience of a less than desirable driveway. It really makes a person appreciate flat, long driveways. I won't lie… I sometimes would have driveway envy when I saw other houses' setups. But now I've got a flat parking area of my own 🙂