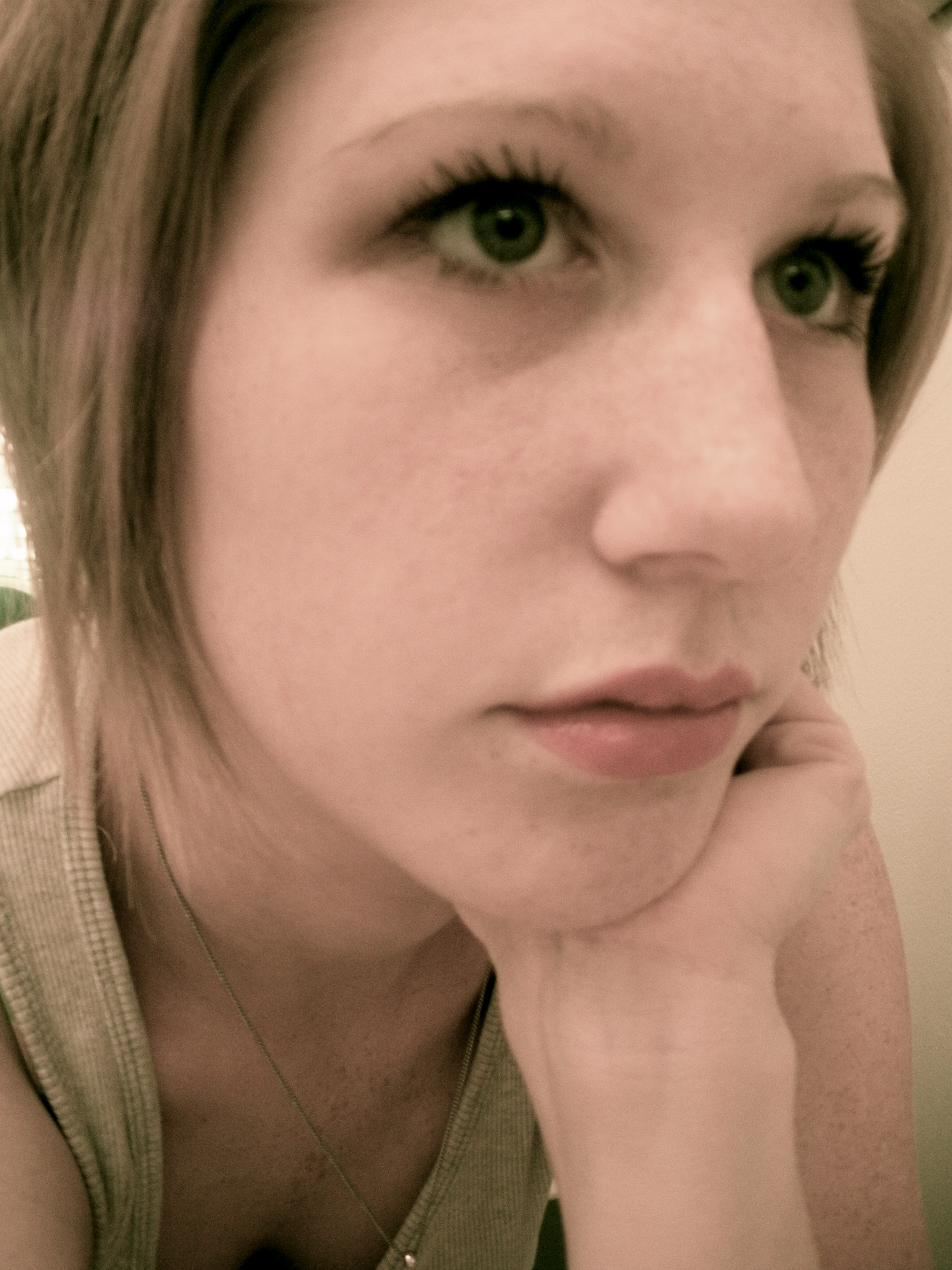 February Photo a Day: Favorite Picture of Me
Today's challenge was to pick a favorite photo of yourself.
This was kind of difficult for me. I don't know that I have a favorite photo of myself. I do like the one I ended up choosing, though.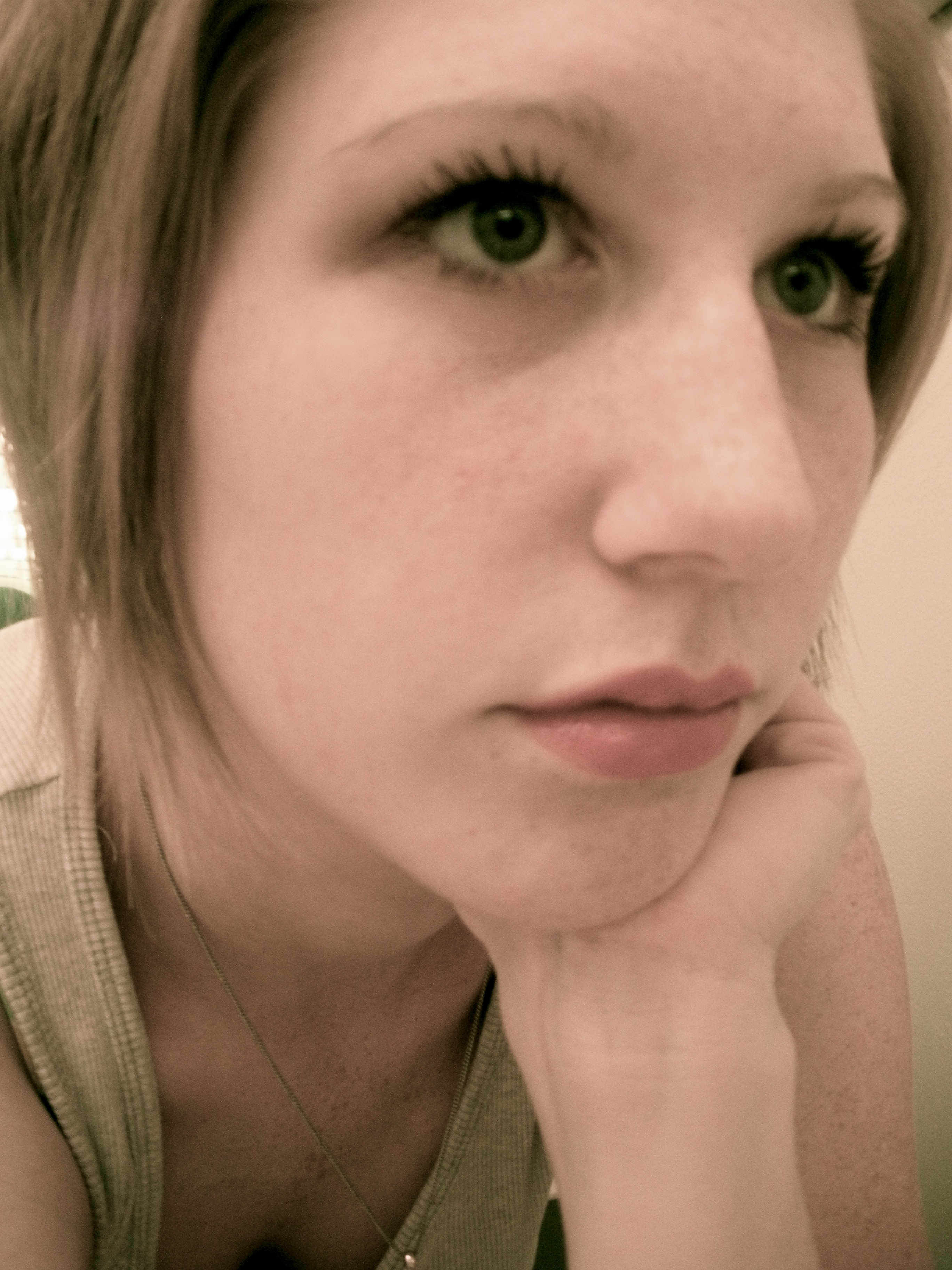 I took this picture a couple years ago, in the bathroom at our old apartment. I tweaked it a little bit with picnik or something – don't remember what I used now as it's been so long. I like this picture because I had been playing around with makeup and I'm actually wearing bright red lipstick. I never wear bright red anything, let alone bright red lipstick. It actually looks a lot better on me in its toned down version in this pic.
I also like this photo because it has my natural hair color in it, which is strawberry blonde. Slowly but surely I'm making my way back there.