I have realized I'm not the best at taking photos every day. And that's okay. I still like these monthly challenges, though. Fat Mum Slim setup one for February (her January one was great!) and I've known about it all month but am only just now getting around to take a photo. Of my handwriting.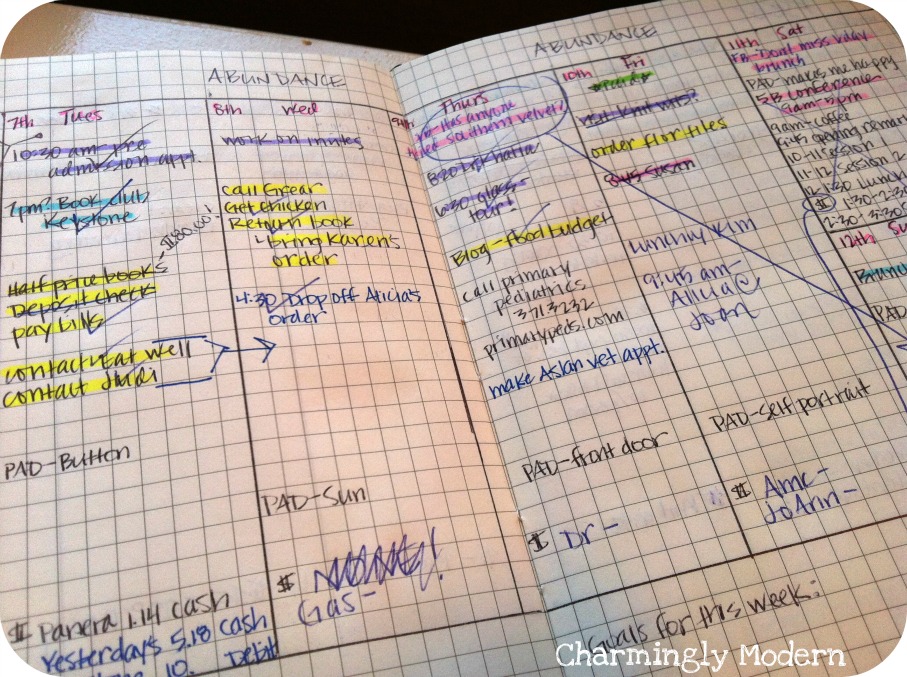 This is a page from my planner, from two weeks ago. I have a post in the works about this particular planner but until then, you can enjoy my lovely handwriting 🙂
By the way, PAD stands for Photo a Day… so… yeah.