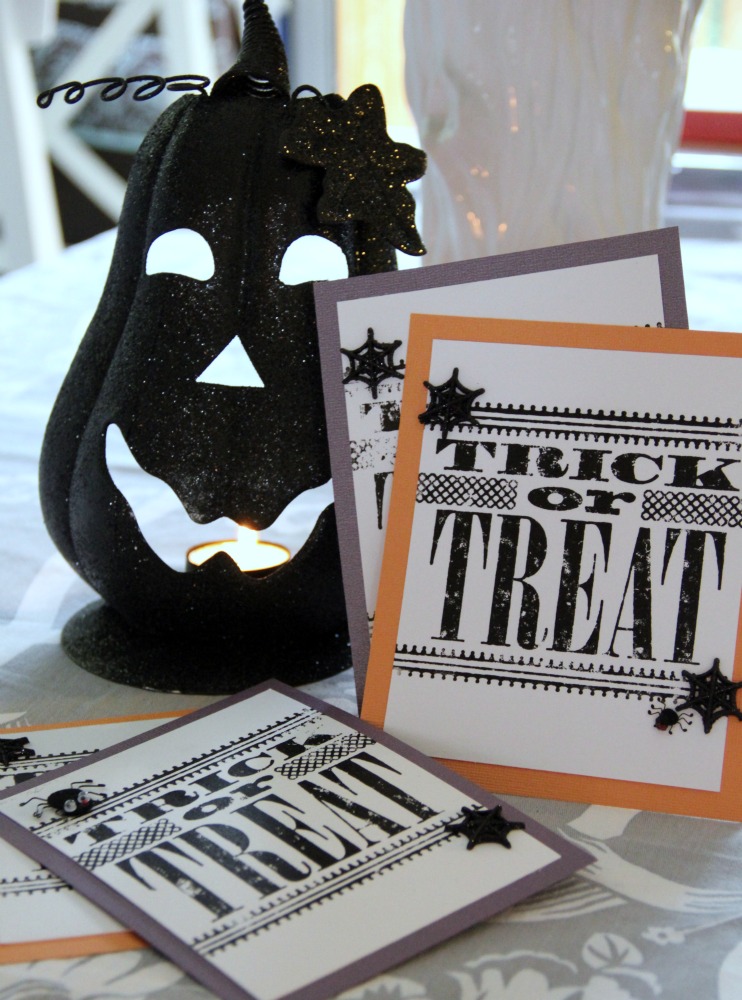 Happy Halloween!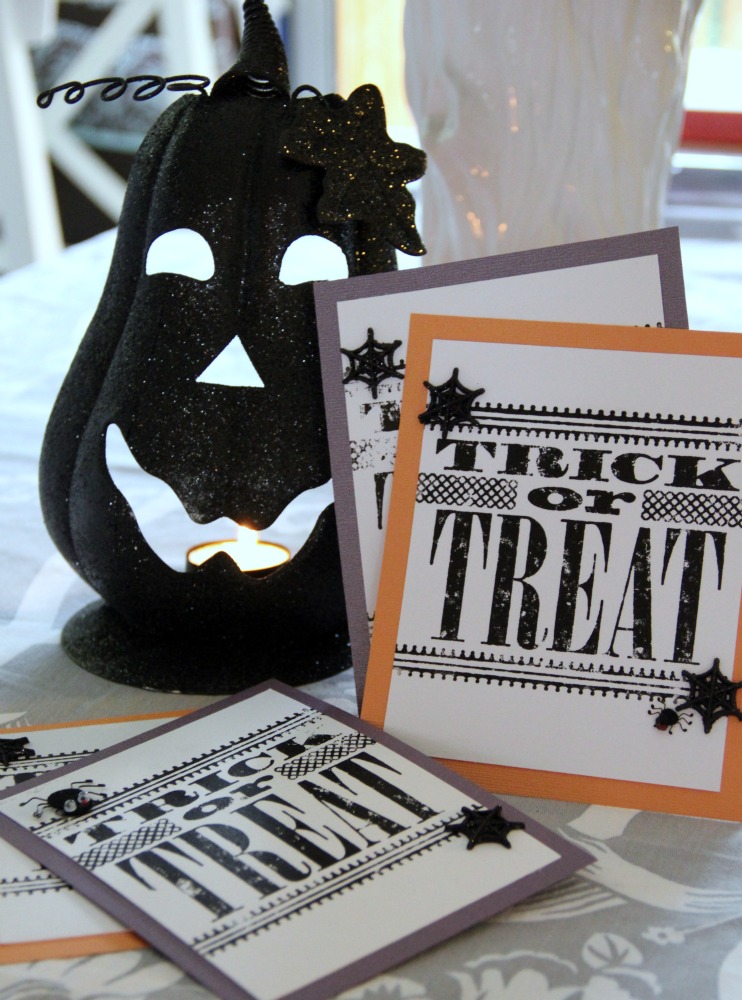 Halloween has always been one of my favorite holidays – it's never been about the candy, it's always been about the change of identity, for just one night.
Now that I'm older and I no longer go out trick-or-treating, I really look forward to passing out candy and seeing all the costumes of the neighborhood kids. Last year was our first Halloween in our house, and our first opportunity as a couple to hand out candy. Up until last May, we had lived in an 4-unit apartment building… and there were no kids. Not much trick-or-treating going on there!
This Halloween marks our second in this home and what makes it extra special this time around is the little baby we've got on the way – this time next year he or she will be 6 months going on 7 months and dressed up maybe as a garden gnome or a little lion.
I made the cards in the picture above for some family and friends. I used the Stampin' Up Trick or Treat letterpress plate. The paper I used has a slight metallic sheen and was from Michaels, as were the spiderweb and spider embellishments.
I bought the letterpress plate at a Stampin' Up party about a month ago, thinking I could use it in my letterpress kit I got from Hobby Lobby. Well, I was wrong. The plate from Stampin' Up is for use with a Sizzix. It was just too thick for the letterpress from Hobby Lobby. So, instead, I used it as a regular stamp. I inked it with the brayer (with letterpress ink) and laid the inked plate on top of my paper. I covered this with the rubbery pad that came with the kit and pounded it a couple times. I removed the pad and smoothed the paper out, firmly with my fingers, just for good measure. Then I peeled the plate off. It worked really well and left a distressed feeling to the cards.
Of course I would have preferred to actually have had letterpressed cards, but oh well! I guess I'll need to get a Sizzix now.
Anyway, we're looking forward to Halloween on Monday – it will be great! My family is coming over to help pass out candy and I'm planning on making the Pioneer Woman's Corn & Cheese Chowder. I hate to say it….but I'm a little more excited about the chowder than I am about handing out candy.
Happy Halloween!