Check out the early february update here – House Progress: Early February
I left off after the second week of February, and the crew had started working on the drywall. So that's where we will pick up!
Third Week of February
The house started really taking shape on the inside at this point. The drywall went up in every room, on both floors, by the end of the week – including the drywall on the ceilings. When we visited on February 16th, this was how it was looking –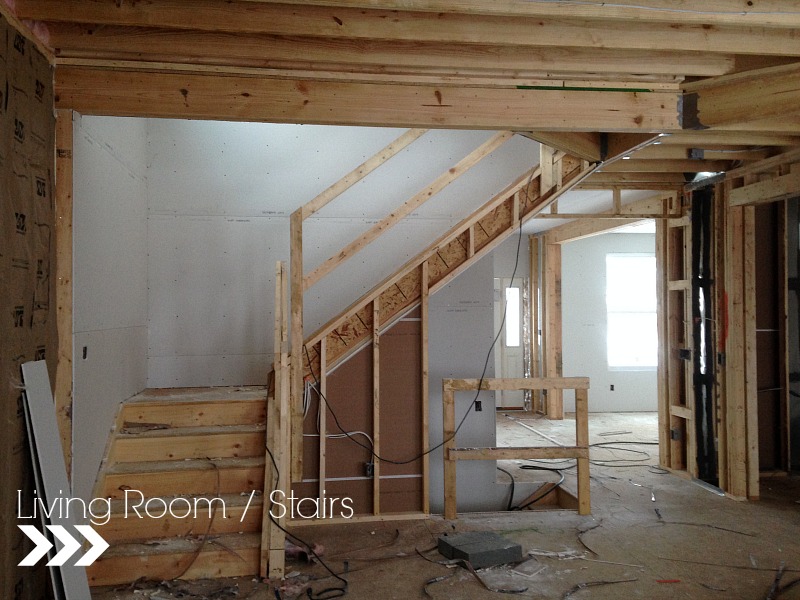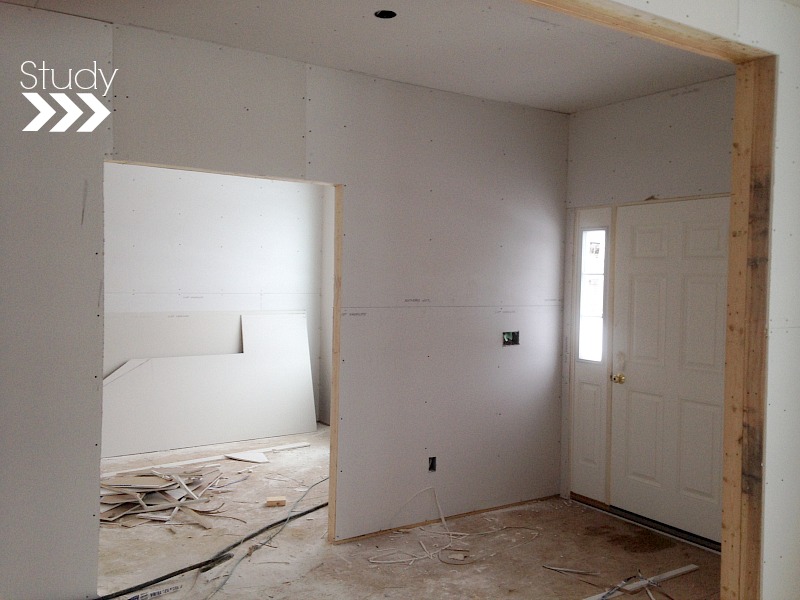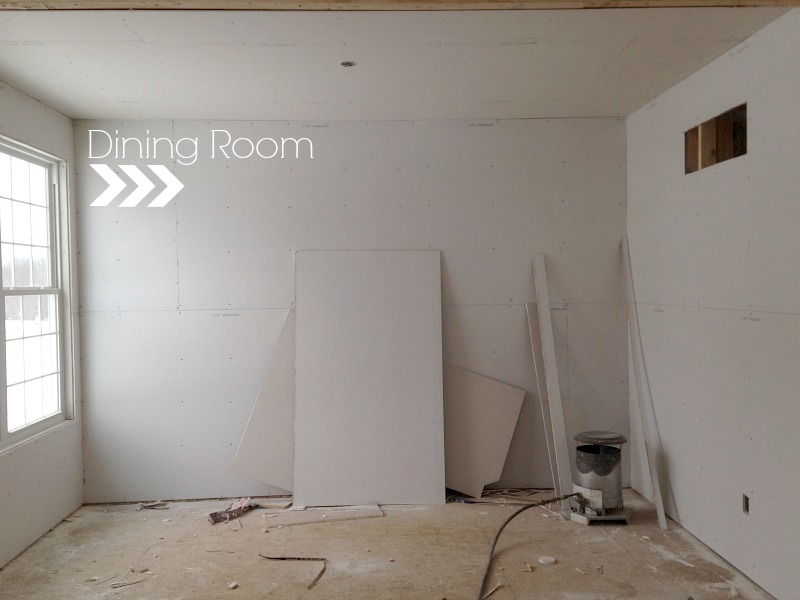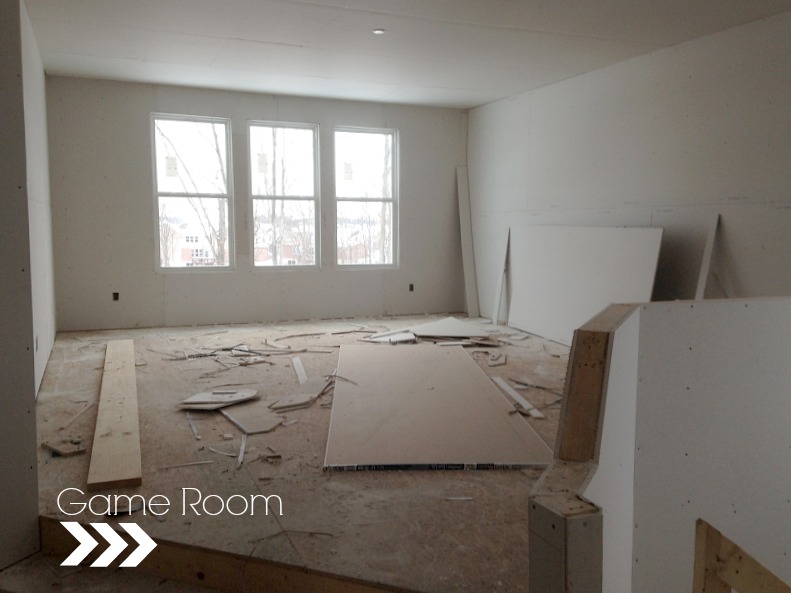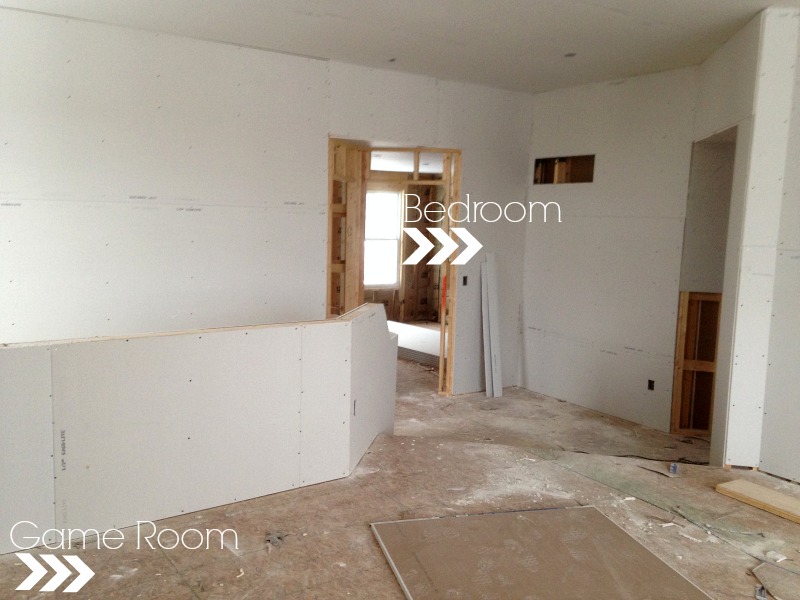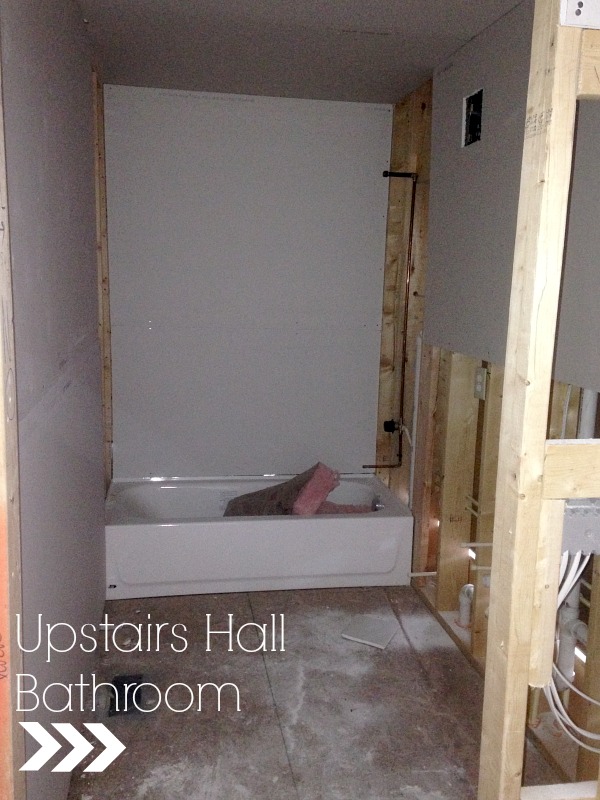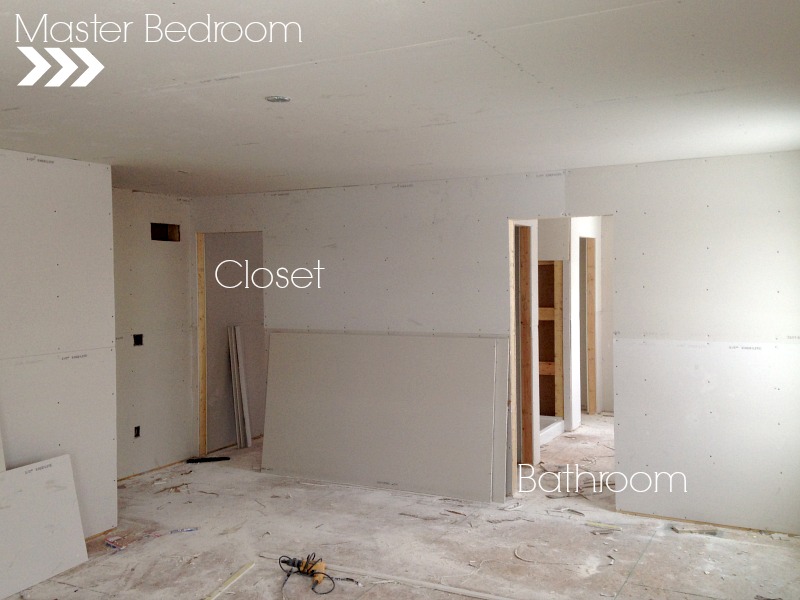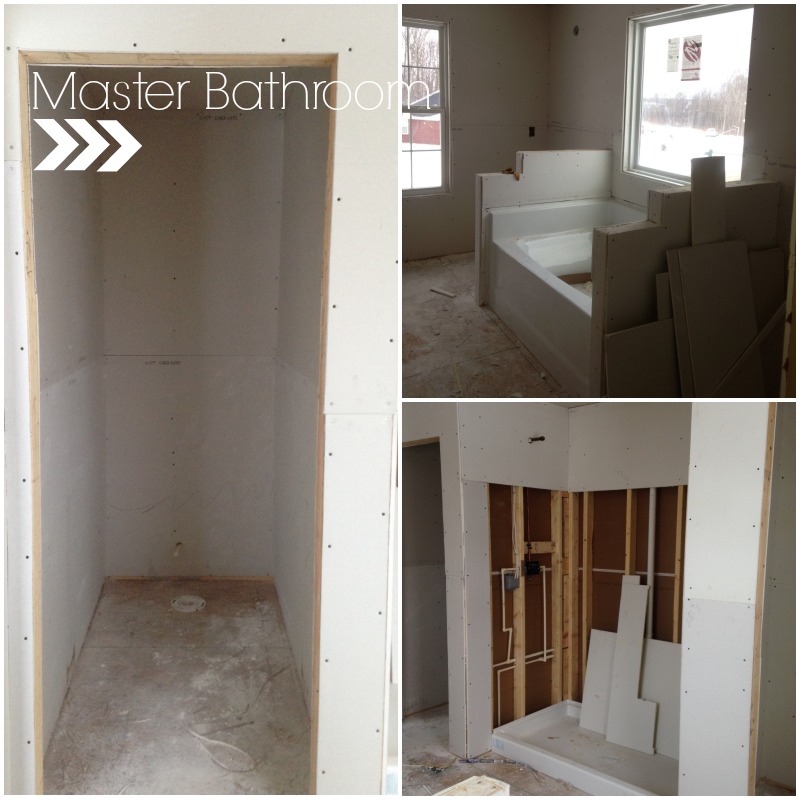 Fourth Week of February
When we visited this week, we were blown away by the progress they had made. The drywall was totally finished and ready to be painted. It looked incredible!
First, though, here's a look at the exterior from a different angle –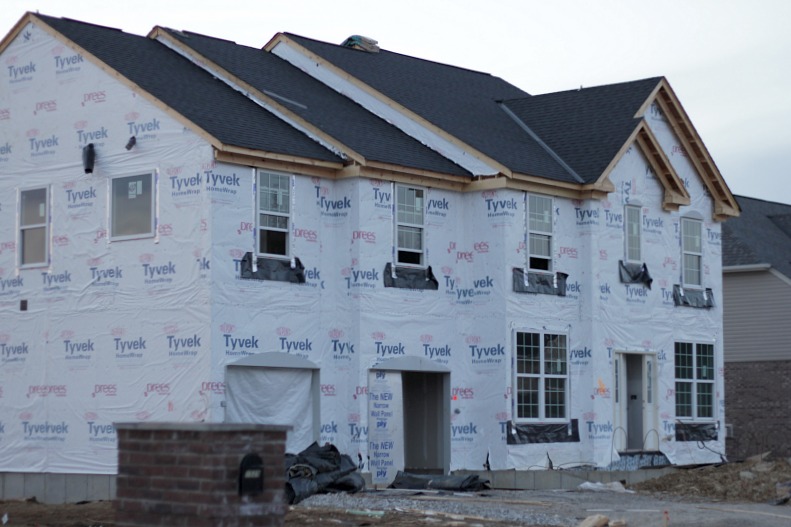 And now the interior –
Main Level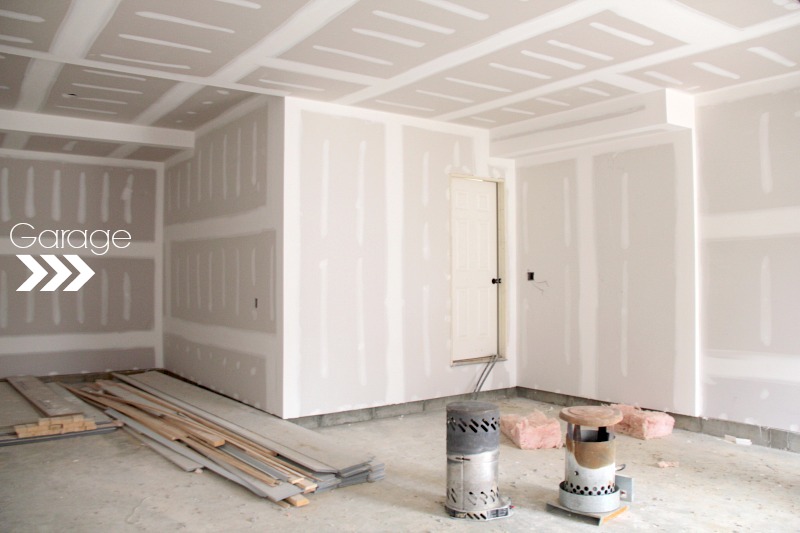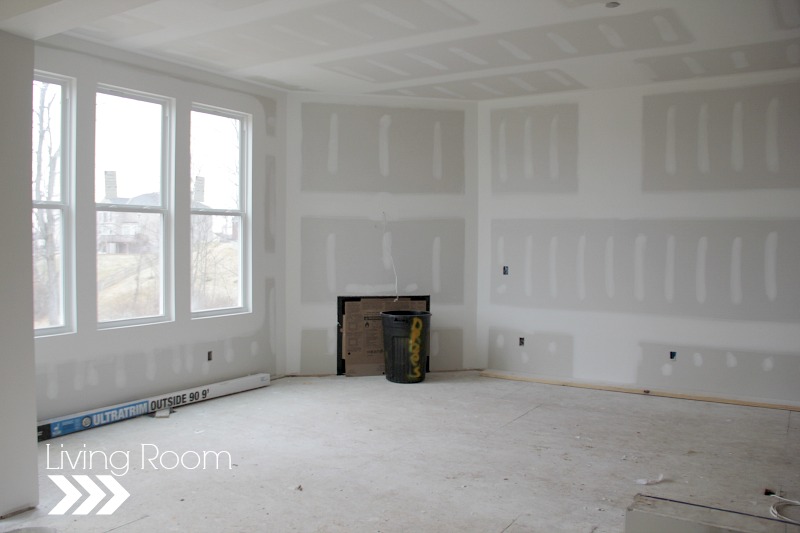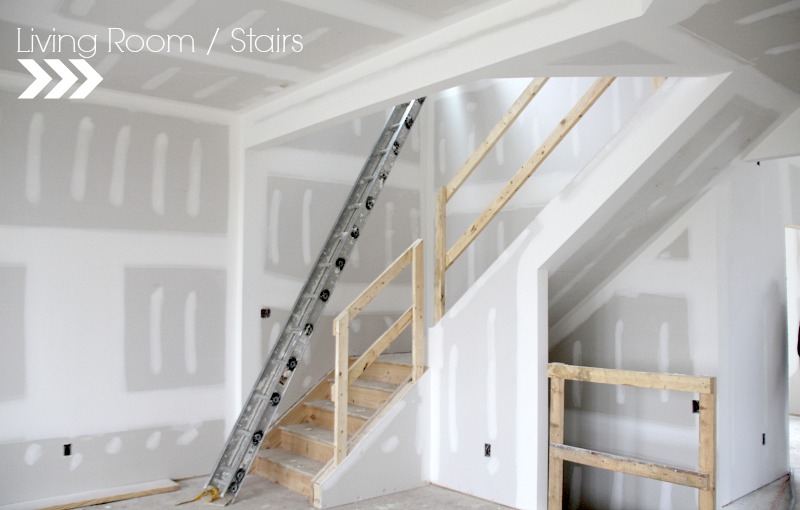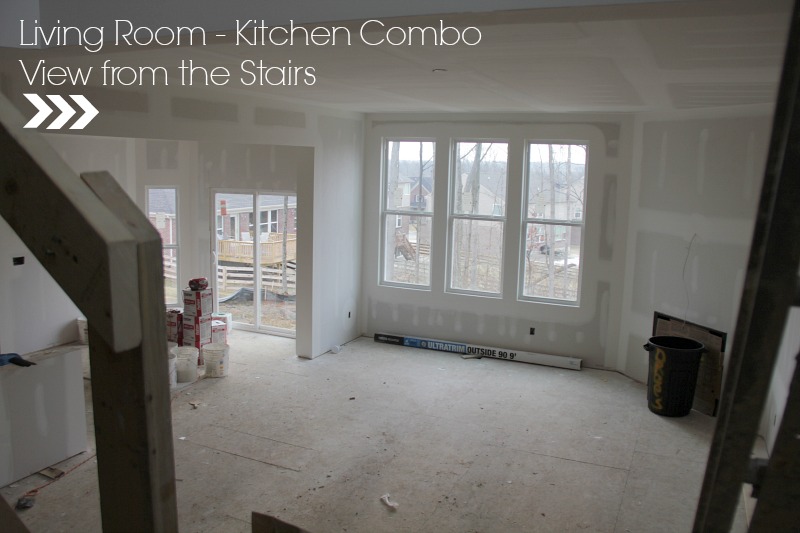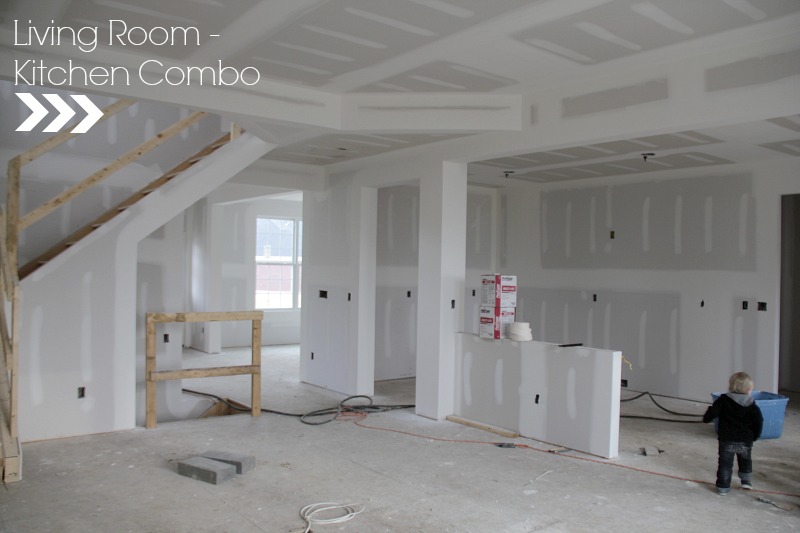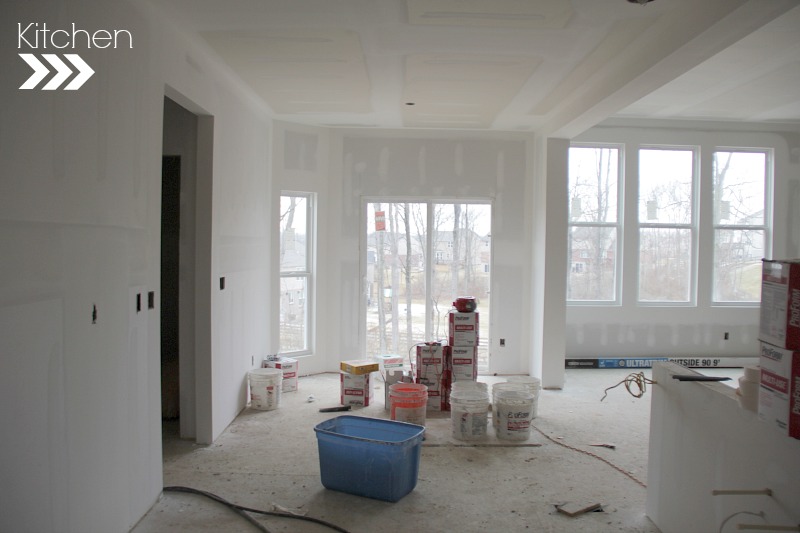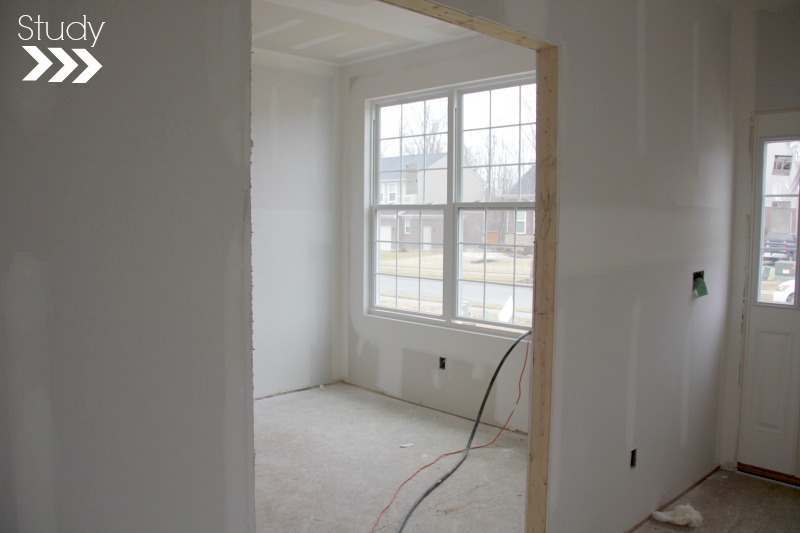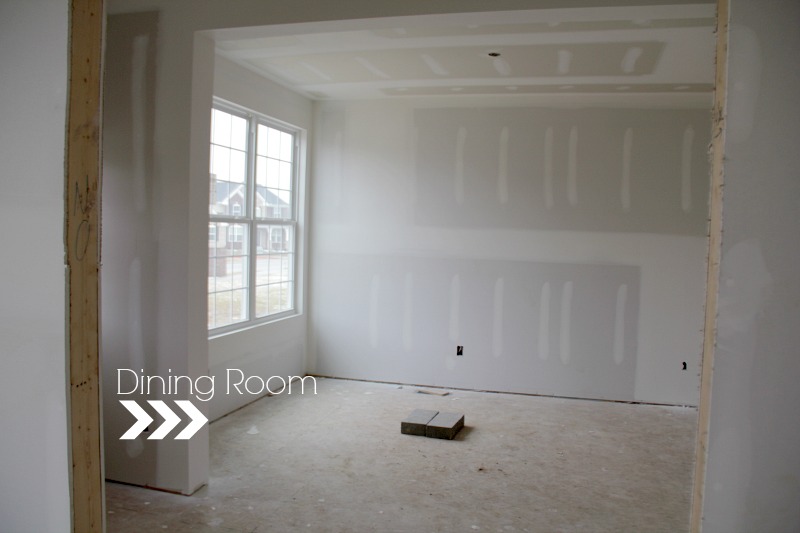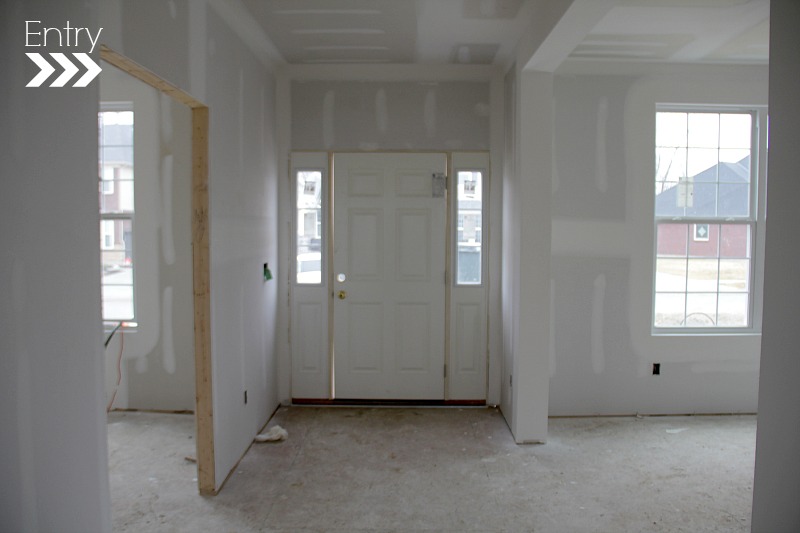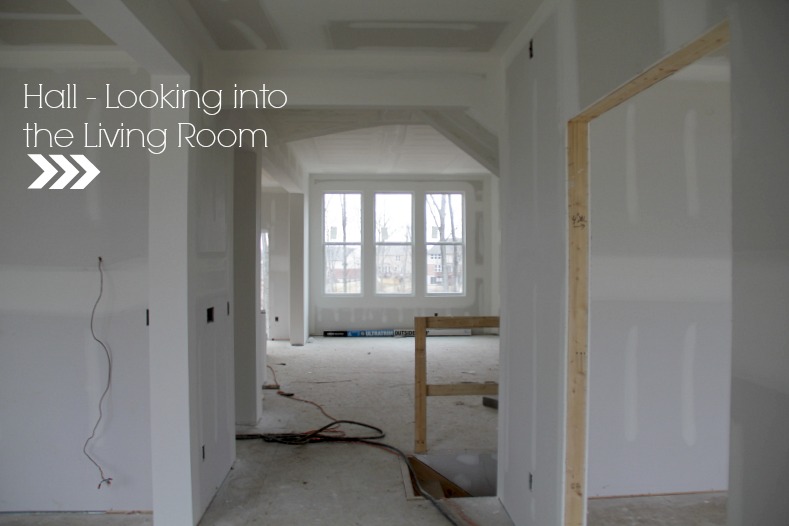 Right off the entrance into the house from the garage is a pantry, half bathroom and coat closet. Because there were no light fixtures and no real source of light, it's impossible to get photos of those areas. But, they're there!
Upstairs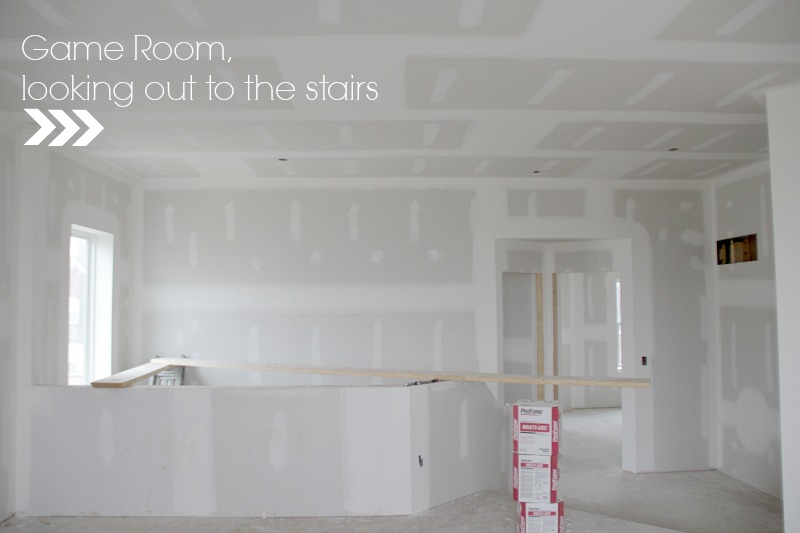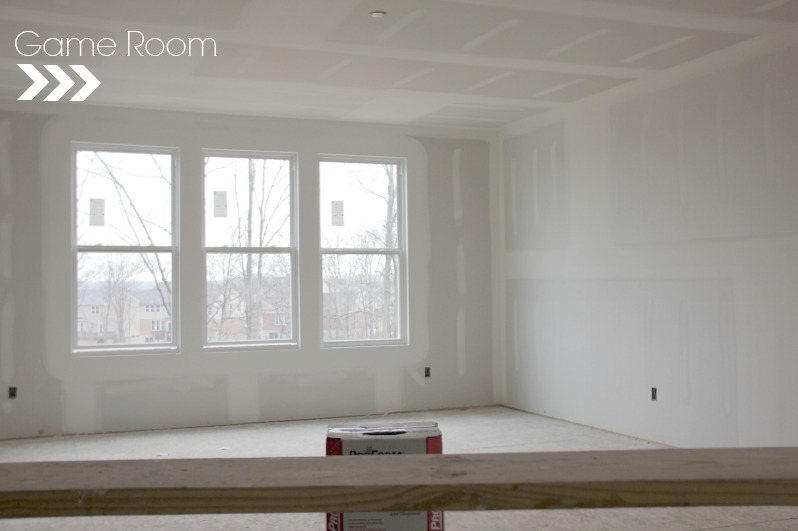 These photos don't really accurately give an idea of the size of this room. It's huge! It's the reason we chose this particular floorplan of all the ones Drees offered in our community.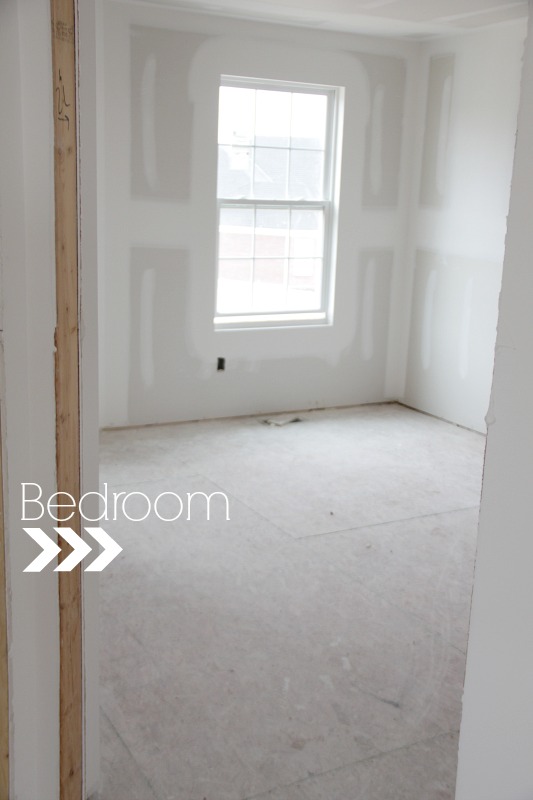 There are three other bedrooms upstairs, in addition to the master, and they are really hard to photograph. But at least with this photo you can get an idea – they're just basic bedrooms. Each has one window and each has a walk-in closet (one of the closets has a window in it!).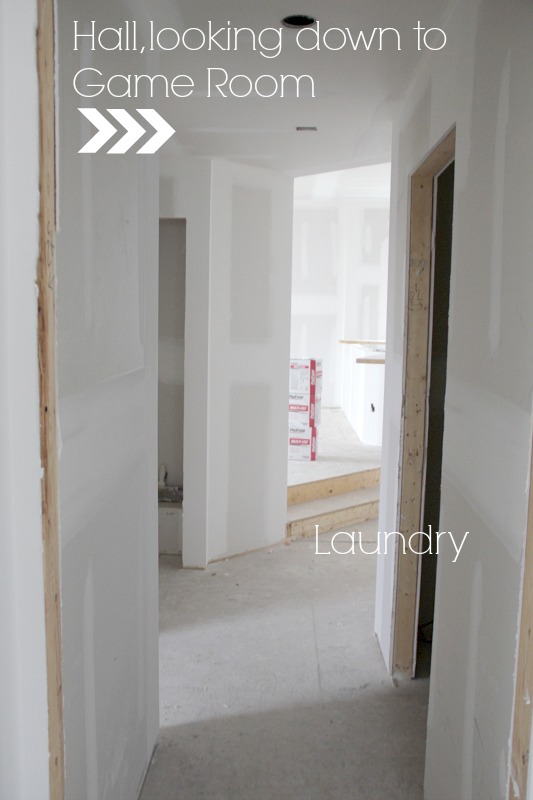 The laundry room is another room pretty much impossible to photograph until we get lights. You also have a glimpse at one of the linen closets in the photo above. There is another linen closet in the master bathroom.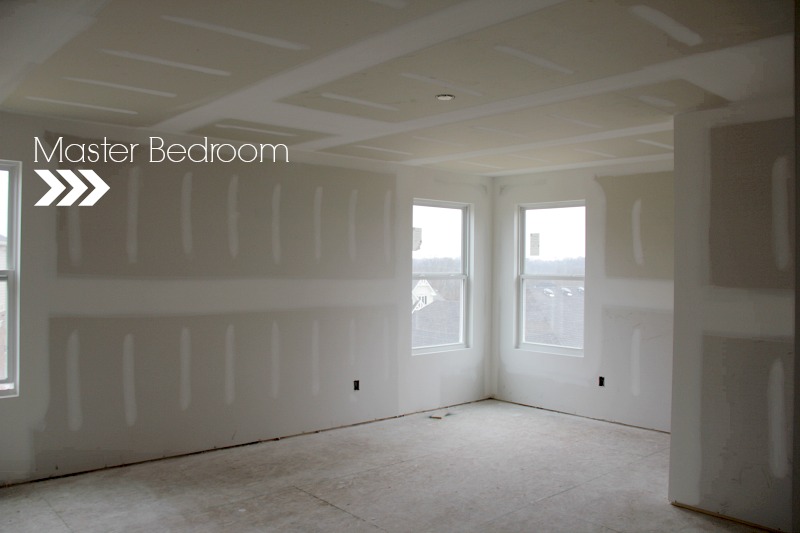 This is just another view of the bedroom. The nook to the right is meant to be a reading area or something. The bathroom and master closet doors are on the opposite wall. This photo was taken from inside the master closet door.
And speaking of the master closet, that is another room that's really hard to photograph. It's about the size of a small bedroom, but kind of has a bottleneck entry so there is no good place to stand to get an idea of its dimensions. But here's a pic anyway –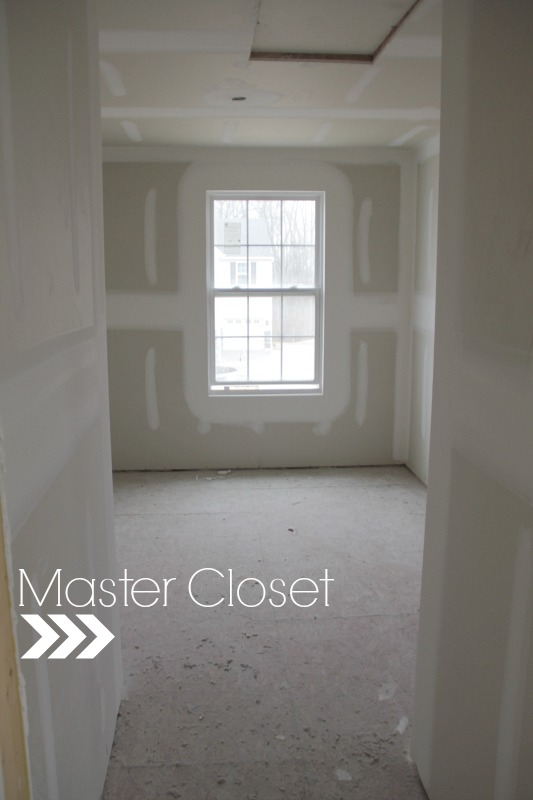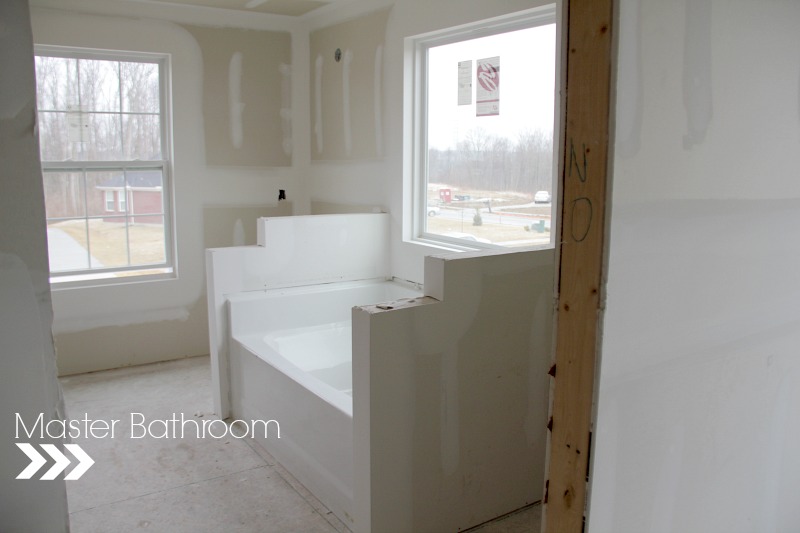 And that's how February ended at the house! Not bad, huh? We can't believe how quickly this whole process is going. October 27th was when it all began and by the end of February, just 4 months later, we have a totally drywalled house that's completely under roof. Unbelievable!
I'm writing this mid-March, and I can't wait to share what's happened since February. Before I share it, though, I've put together a couple mood boards with the selections we chose inside and outside for things like cabinetry, countertops, etc. Once I've shared those, I'll post more photos of what's happening in the house.