In My Kitchen
Say goodbye to Money Monday and hello to "In My Kitchen," which is a new, regular weekly feature about our grocery budget, meal planning and recipes. Yahoo! I've moved this budgeting feature to Wednesdays because I now do all of my grocery shopping on Tuesdays so it's a lot easier to update about what we spent and what our meal plan is once I've got the shopping taken care of.
Let's jump right in with a look at how our grocery budget fared in May –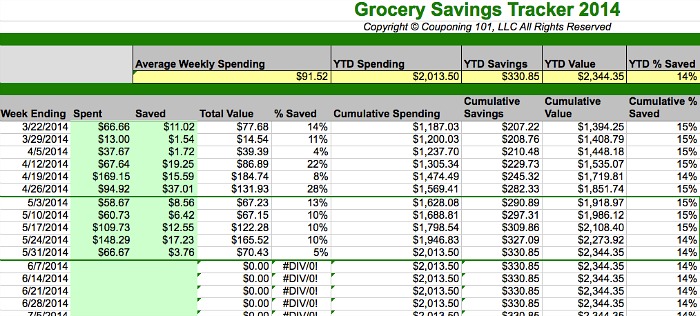 Remember, our family's monthly grocery budget is $400.00. So, in May we went over budget by $44.29 – we spent $444.29 on groceries in May.
We also dropped our YTD % saved by 1% so that's kind of disheartening. I know that happened because three of the five weeks of grocery shopping in May, I didn't bother couponing and instead relied only on Kroger Plus Card deals. Those are great, but they only get you so far.
June marks the start of our mortgage payments beginning again so that also means it's time to really get serious about this food thing. And not just with groceries.
Grocery spending isn't the full picture when it comes to our food habits. I've said this before, but I've noticed that it's becoming a problem again – we eat out way too much. So, from here on out I'll be checking in weekly, like I used to do, with grocery and eating out expenses. Next week, I'm going to reveal the embarrassingly high amount of money we've spent this year on eating out and what my plans are to start curbing that.
In the past, I've also tried to curb my coffee expenses but I'm not ready to deal with that just yet… mama needs her coffee.
Anyway, the grocery trip Ezra and I took yesterday – marked by a cart haphazardly overflowing with yogurt (10 tubs because I'm kind of obsessed with YoCrunch's Yopa flavors….), milk, cheese (dairy, much???), bananas, paper towels, spaghetti, meatballs and a toy truck, among other things – hopefully marks the end of unplanned grocery spending and a return to a tight grocery budget, fun meal plans and less eating out. If anyone wants buckle down with me, just leave a comment and let me know so we can cheer each other on!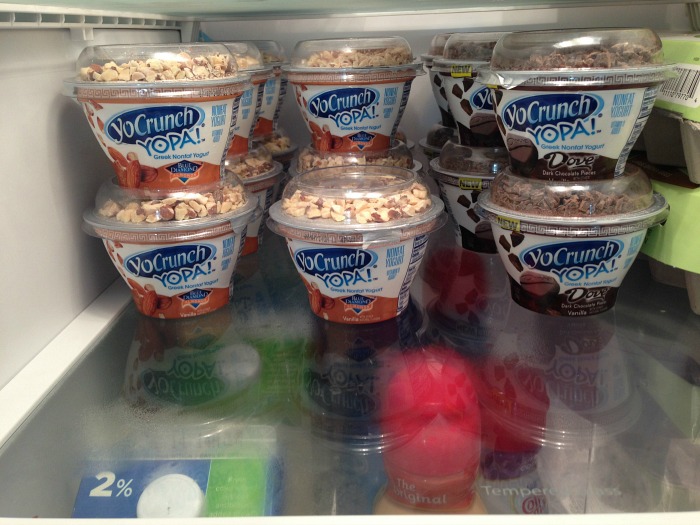 (See?? I wasn't kidding. It's an obsession.)