You may have noticed things looking a little different around here! Liz and Glenn cooked up a beautiful new site design for Charmingly Modern and I couldn't be more in love with it. It's clean, simple and easy on the eyes 🙂  Definitely check them out if you're looking to redo your own blog – I highly recommend!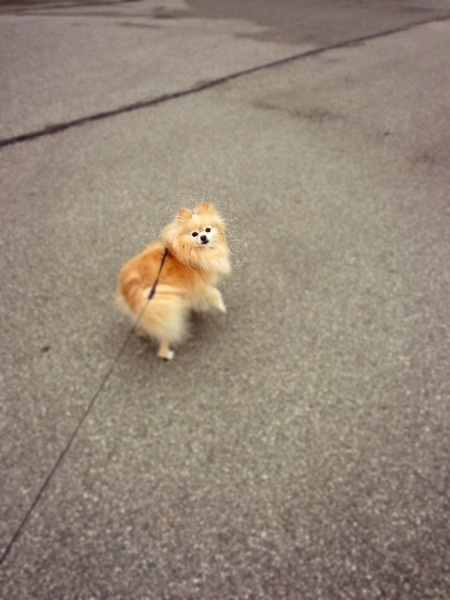 The last couple weeks have been filled with yarn and needles flying as I've been finishing up final orders to ship out before Valentine's Day. I'm giving myself a break through the weekend, then I'll start work on my St. Patrick's Day design. I also have a few ideas up my sleeve on gift sets I can put together for a new mom + baby. I'll get to work with a yarn I've been wanting to knit with for awhile – it's an organic bamboo and so unbelievably soft.
On top of the knitting, Ezra is settling back into our old routine which has been such a nice change of pace. He even surprised me last week by taking a 2 hour nap one morning. That same day – and this is probably no coincidence, since sleep is a time where babies can recharge to work on developmental leaps – he started walking! My mother-in-law and sister-in-law were spending the day with us so that was a great surprise. Ezra probably just wanted to show off 😉 Since then, he is getting more and more brave (and fast) and I don't think it will be long before crawling is a thing of the past.
This weekend Alex and I are celebrating Valentine's Day on Saturday. My mom is going to watch Ezra while we hit up a few properties in the surrounding areas. We're also planning on having a meal somewhere – maybe this great place called Trio, but maybe some place else. I think I'm more excited to look at houses. It's getting close to when we can list our own house for sale and I am so excited.
Here's a few links I've picked up the last few days –
Can't wait to try this recipe for roasted cauliflower alfredo with peas – yummmmmmm
Patterned paint rollers? Gotta keep this in mind for the new house
I loved reading about Ashley's fixes for five mistakes she made as a blogger
We're still working on building our cloth diaper stash, so Emily's one year update on their cloth diapering journey was great to read
Baked in a buttery crispy crust – this blooper video cracks.me.up!!!
Beautiful article about regaining identity, from Dina Nayeri
When I'm bored, sometimes I love reading through the "today I learned" tag on reddit. You learn a lot of stuff!
I recently cast on a sweater vest, but when I'm done with that I'd love to make this double seed stitch blanket. I love seed stitch.
Happy Wednesday! 🙂