We have pretty much knocked off all the items on our To Do List that had a cost associated with them, which is a great feeling. In September, we listed our house for sale (!!!) and have seen a lot of interest. We're really hopeful and positive that good things are coming our way.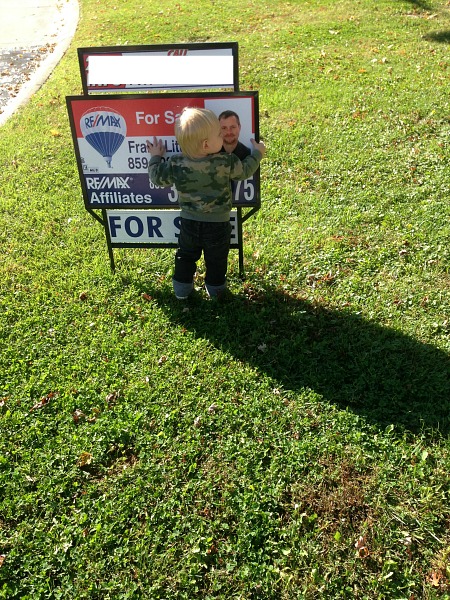 Ezra loves real estate
A big part of our luck, I think anyway, comes from our willingness to drop a little bit of cash into the house to help turn it into someone else's dream home. There were things we just knew from having lived here for 3 and a half years that needed to be addressed – the top priority being the driveway, and the basement flooring being another priority issue.
The landscaping (or, rather, rockscaping) was a good upgrade just for curb appeal. Other updates that we had previously done to the house included a new deck and an upgraded breaker box (both of which were done the year we moved in, so they don't really factor into the totals currently).
For all our major projects, we had budgeted $8,000. We came in really, really under budget having only spent $5,259.48
This is how it broke down –
Since we ended up not spending $2,740.52 from the money specifically earmarked for sprucing up our home, all of that money will be rolled into moving expenses. Whew!
What projects do you have on your list for your home?