One of my goals for 2013 was to move out of our house.
I set this goal in a big fat hurry.
I tend to do things that way. Maybe you can relate? I think of something that I know should happen and I throw my whole self into getting it done.
It's like I can't even rest until I know it's done and we did it and whew.
It's a little different, though, with houses. They just don't sell themselves. Or buy themselves.
So the goal I set? Well, it's already the end of April. The year isn't over but my realistic self is telling my impatient self to wait. I'm not that great at waiting.
But I am good at making lists. Lists pass the time between the waiting and the doing. They bring a purpose to the waiting so it's more paint brushes and hammers and less thumb twiddling and pining after homes on Zillow.
If we want to sell our home, there are a few things we need to do first. Those things are:
Get pre-approved. (Accomplished 09/13) Before anything can happen, this has to happen first. And even before that can happen, we have to figure out what lender we're wanting to work with.
Earmark money specifically for moving. (Accomplished 08/13) We have money for a down payment, but we have no money to pay for moving. We moved ourselves last time but that was going from a small apartment to a felt-big-to-us-but-is-still-kinda-small home. Now we will be going from a small home to a medium-to-large home. We have more stuff. It's funny what you accumulate over three years – apart from dust bunnies, grey hairs and socks with no matches.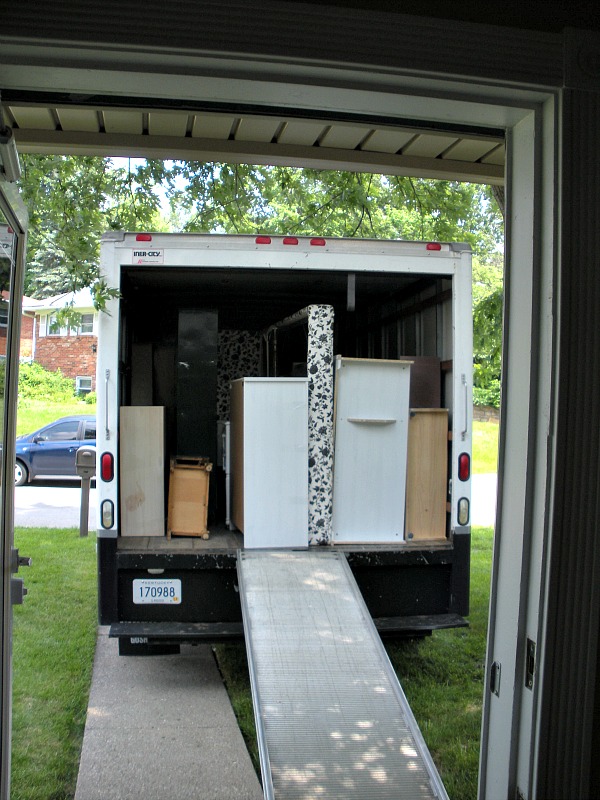 Declutter. Granted I'm a bit of a neat freak, we do have clutter in one area of our home – the garage. Our garage is pretty much a glorified storage shed. There's no way a car is fitting in it, unless it's a clown car, whether it's clutter free or not. But before we list or show, I'd like it to be organized.
Put a concrete pad down beside our driveway. (Accomplished 08/13) This is an absolute must even for just living here. Our driveway situation is pretty ridiculous, in that I have to park in a way that looks like I was taught how to drive by a five year old. A concrete pad will give extra parking and improve the only real complaint that we foresee being lodged at our house. In fact, the driveway was our one complaint when buying but we were willing to overlook it. The market, right now, is a buyer's one so I can see the driveway being a deal breaker. Read about it here: Extra Parking Space? Yes, Please!
Repair the caulk around our bathtub. (Accomplished 07/13) This is really unsightly and has needed to be done for awhile. We have a tiled shower and where the tile meats the tub, the caulk usually ends up cracking and we have to repair it every so often.
Landscape the front yard. (Accomplished 05/13) It's all about curb appeal! Unfortunately, we have pretty bad soil in our front yard. I've mentioned it before, but nothing grows in the flower beds in our front yard. Not even weeds. It's a barren, brown wasteland. Our new plan is to turn it into a container garden. We'll tackle this project after the concrete pad is put down, since the yard will probably get torn up. Read about it here: Ugly Flower Bed turned Container Rock Garden
Repair the fence in the backyard (Accomplished 09/13) and spruce up the flower beds. There is one awkward flower bed in the backyard that really serves no purpose other than existing. We also have a chain link fence with a few areas that need to be repaired. **Editing to add: We aren't going to spruce up the backyard flower bed. We ended up pulling everything out of it (which was pretty much only weeds) and it is empty and will stay that way until someone else plants something there**
**Not on the original list was replace the basement flooring. We accomplished this 07/13. You can read about it here: Carpet Be Gone! (aka: New Basement Flooring) **
So that's our list. It's not super long, but it will take some time to work through. And time is something we have plenty of.
Money is something we don't have plenty of, so we will be doing all of this on a budget. I hope to get all of this down for $8,000 or less. It will be a challenge, but we're up for it. And I plan on blogging about it, so that will be fun and keep me accountable to our budget. Wish us luck!