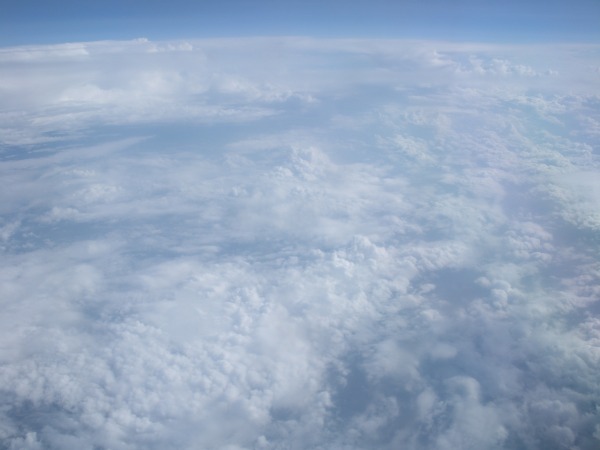 Clouds over Kansas City, MO. Photo taken by me.
I have a tendency toward perfectionism.
You would have no way of knowing that about me, but if I tell you that then maybe you can understand why I don't often post. Coming up with what to write isn't difficult – what's so difficult is writing those first initial words, and accepting them the way they are.
Blogging is truly a passion of mine. You may not be able to tell, though, for lack of posting or whatever else. But the passion is there. And in nurturing that passion, I've spent all this time making my blog's appearance look nice but probably even more time trying to learn how to blog – what makes people visit, what makes them stay, what makes a blog popular, what makes it tank, and so on.
There's no shortage of information…everyone has an opinion on what makes a blog a 'good blog.'
One thing that I've read countless times is how important an overarching vision is. While I agree with this… for someone like me, it can present a problem.
The problem is I never have just 1 vision I'm chasing after. It's extremely difficult to nail down a single passion, let alone decide which passion I'm nailing down.
Which brings me to my point:
While laying in bad last night, it dawned on me… no one can tell me how to blog. I can read all the articles I want, but it's all just information. There aren't hard and fast rules – there are guidelines, sure, but even those I can pick and choose, take or leave.
So that brings me to this moment. I've decided to accept that, for now, this blog is going to be changing a lot as I figure out what I want to focus on. Please bear with me while I figure it out – and please enjoy the ride along with me 🙂