I learned how to knit in February of this year.
I have mentioned it before. I visited my local yarn shop with my mom and signed up for their "University" program – a special program where you take classes to earn credit toward products at the shop – and then took my first class, Learning How to Knit.
I knit a pouch out of worsted weight Lamb's Pride wool, in the colorway of cranberry swirl. I used size 10 wooden straight needles, that were the same color as my yarn. These details didn't matter to me at the time. Yarn was yarn, needles were needles.
I remember being so nervous. I didn't understand most of the terms. I felt really intimidated. I was afraid to mess up and have my project look dumb.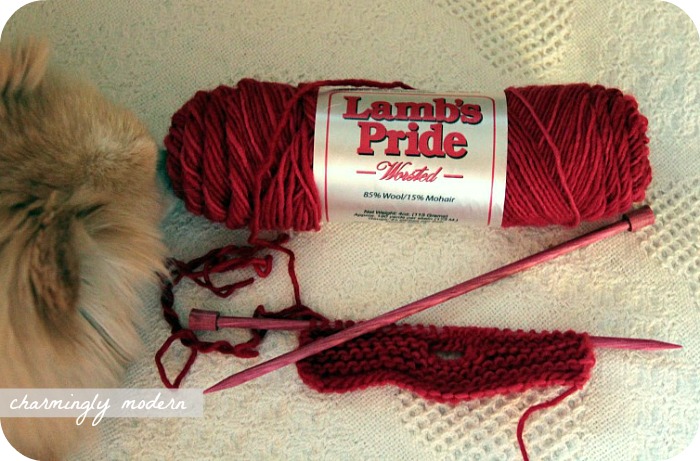 I was pregnant at the time, too. I really wanted to be able to make something for my baby but I couldn't even fathom figuring out how to make the needles and yarn work for me, to get the outcome I wanted. A knitting pattern looked like a foreign language. But I finished my pouch. Then I made another one. And another one. And another one.
And one day, a pouch wasn't enough anymore.
Nine months later, I find myself so in love with this craft that I'm struggling to even put into words just what knitting means to me. I talk about yarn, now, like it's second nature. You could say I have a bit of a fiber obsession. I've taken on so many custom knitting projects, I see a knitting business blossoming before my eyes. It's overwhelming, but it's thrilling.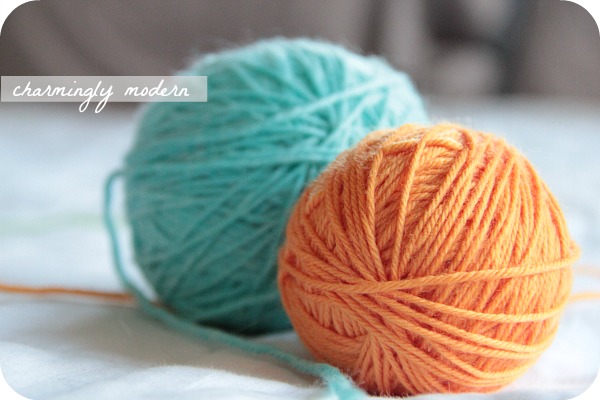 But even more than the happiness I get from making something for someone, and seeing them enjoy it is the happiness I get from the simple act of passing fiber between needles. When you're knitting, you can't do anything else. Both of your hands are occupied. That leaves your mind open to wander (unless you're doing lacework!!).
Needles in hand, working on a project, I'm free to relax. I can think about everything I've been putting out of my mind all day. I work through it, I consider different angles, I dig in. I am usually a pretty introspective person anyway, but knitting has definitely intensified that. It's truly like a therapy session. It's a safe place where I know I can work out whatever is weighing on me. And at the end of a project, or just when I put my needles down for the day, I feel happier knowing I've spent that time with myself.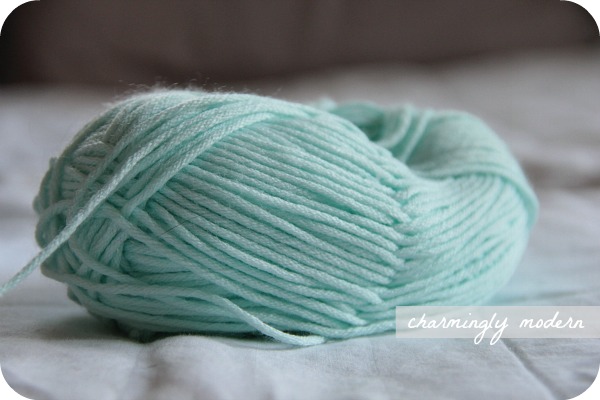 Yes, I get frustrated sometimes with projects. Yes, I have a lot of unfinished work hanging out in different places around the house. But you can't beat the thrill of a completed piece of knitted work. It's just cool. It's even better when you can make something for someone else. I think that's the greatest benefit and also the greatest encouragement to keep expanding my skill – I can only wear so many knitted things at once! But I can give and give and give and never get tired of seeing others wear or use what I've made.
If you've always wanted to learn to knit but have never taken the opportunity to do so, you should jump in and just give it a shot! Tell me in the comments what's held you back. I do have an e-course in the works where I will teach you how to knit, but if you can't wait check out your local yarn shop – I'm sure they have classes on their calendar and would love to help you out. If you already knit, leave a comment and introduce yourself – I'd love to meet a fellow knitter!