In my last Project: Food Budget post, I mentioned something about a little addiction to coffeehouses that I have.
So when I saw the prompt for today's January Photo a Day Challenge was for a guilty pleasure I, of course, immediately thought of coffeehouses.
They are definitely my guilty pleasure, especially now that I'm attempting to impose a budget on myself for them.
But, in order to complete today's challenge… I had to pop in to my favorite coffeehouse and pick up my favorite drink. Of course.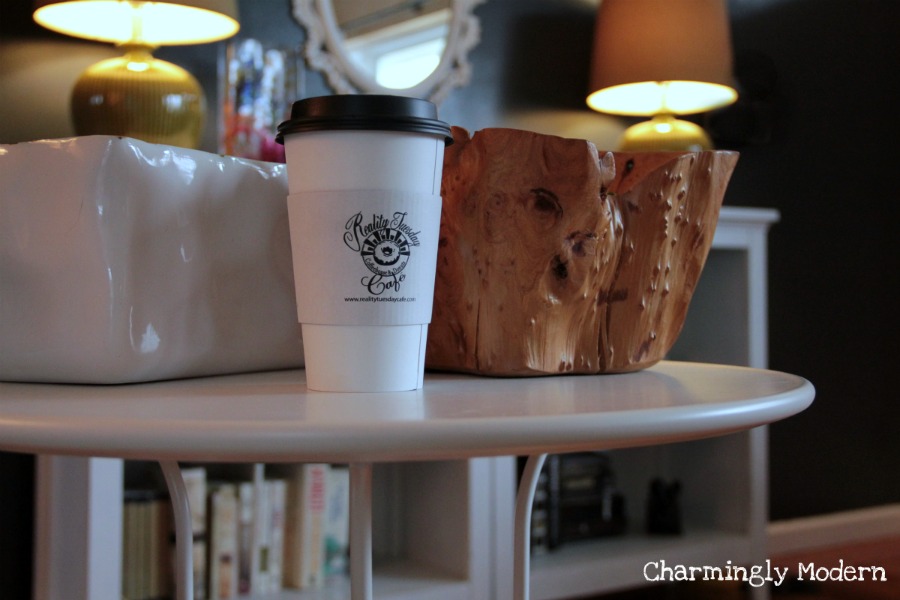 My favorite drink is not actually a coffee drink, at all. It's chai, Big Train Chai, specifically. I usually get it with soy milk. So, today's drink is a vanilla chai with soy. Yum!
I usually always go to Reality Tuesday Cafe for my chai fix but there are a few other places around here that serve Big Train as well. I like Reality Tuesday best, though, because they always welcome Aslan. And he, of course, great appreciates that.
*To see my other January Photo a Day Challenge posts, click here!*