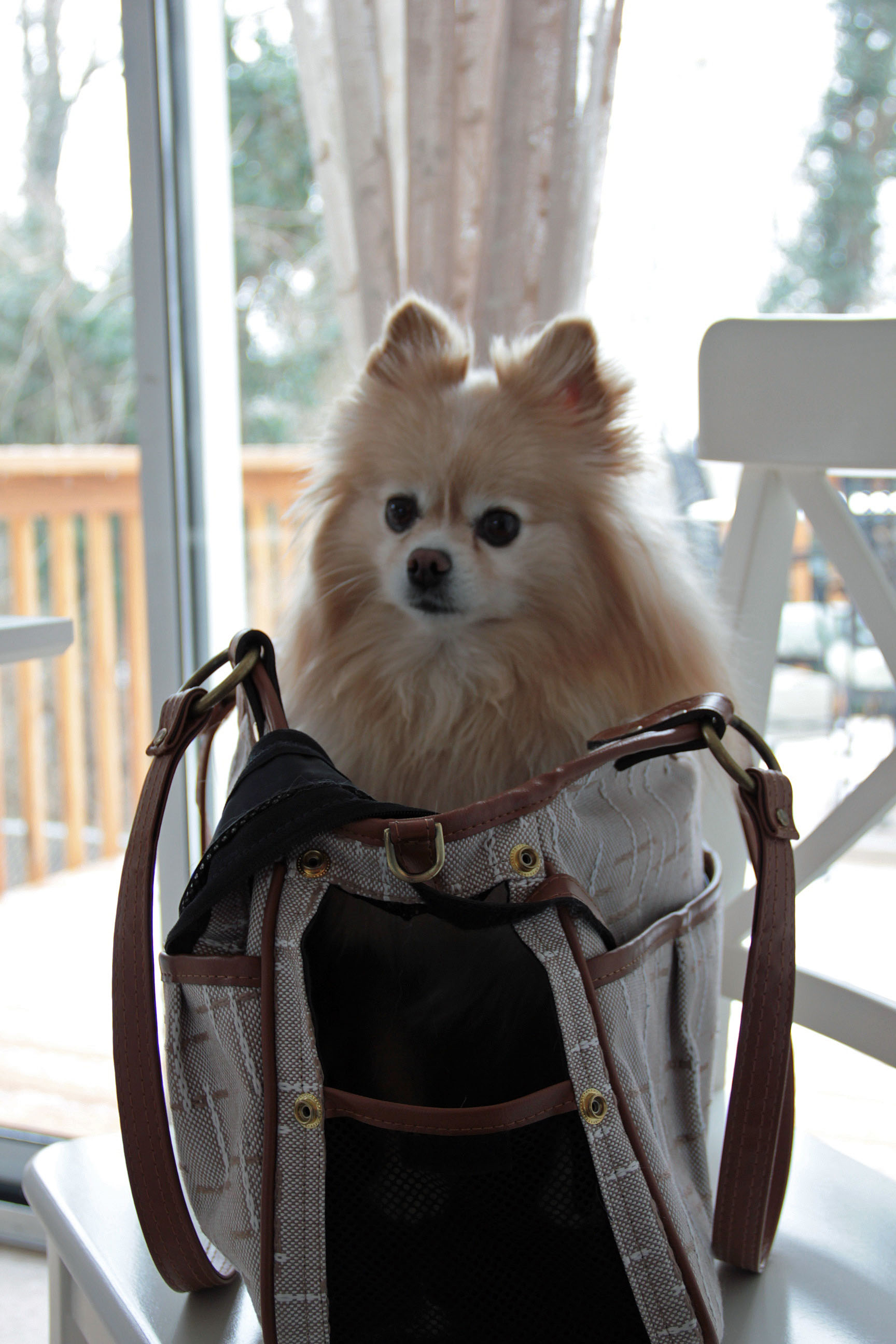 Photo a day challenge: In Your Bag
Today's January photo a day challenge is a picture of what's in your bag.
I don't actually carry a purse.
I know, that seems weird, right?
I have a wristlet that I carry and that is it. It holds all my credit cards, cash, driver's license and has a small ring that I keep my house key on. That's it. The best part of all is it's probably just about 5″ tall and about 3″ wide. It's very small and narrow, and I like that.
I used to carry a purse around. I was known for having bizarre things with me in my bag. Once, I toted around an entire encyclopedia of women. Just because.
But then I got married and we got a dog. And this dog was – is – so cute that I decided I couldn't bear to leave him home alone. So I bought him a bag. I started using my purse less and less and started carrying my dog around more and more. So I bought a wristlet and the rest is history.
So, I have a dog in my bag. And I like it that way.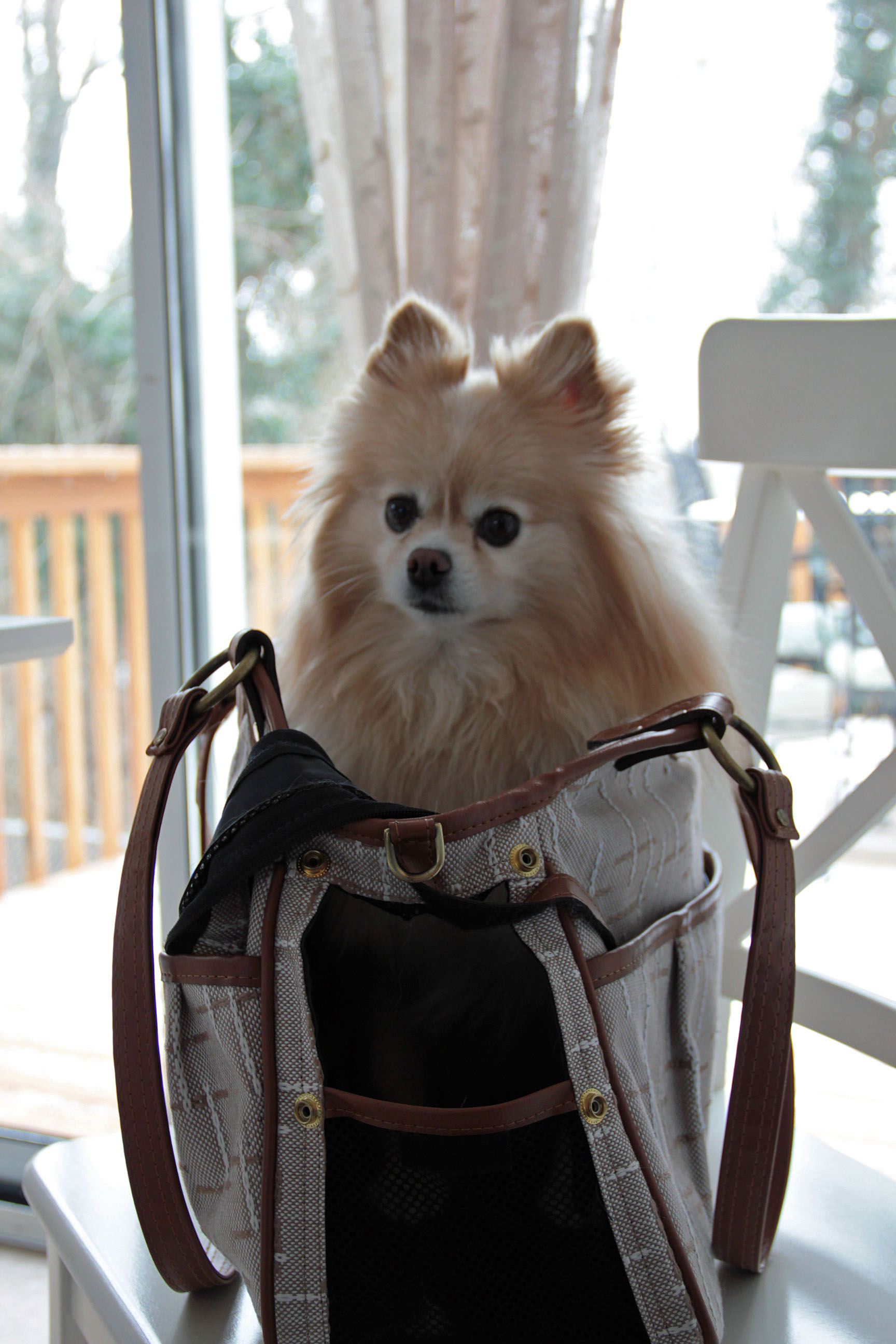 My little Pom loves his bag. After we have the baby, I'm not sure how me + dog + bag will fare but, for now, we enjoy our little excursions and we especially enjoy surprising people when his little head pops out and someone exclaims, "Oh! You have a dog in there!"
Yes. Yes, I do. 🙂