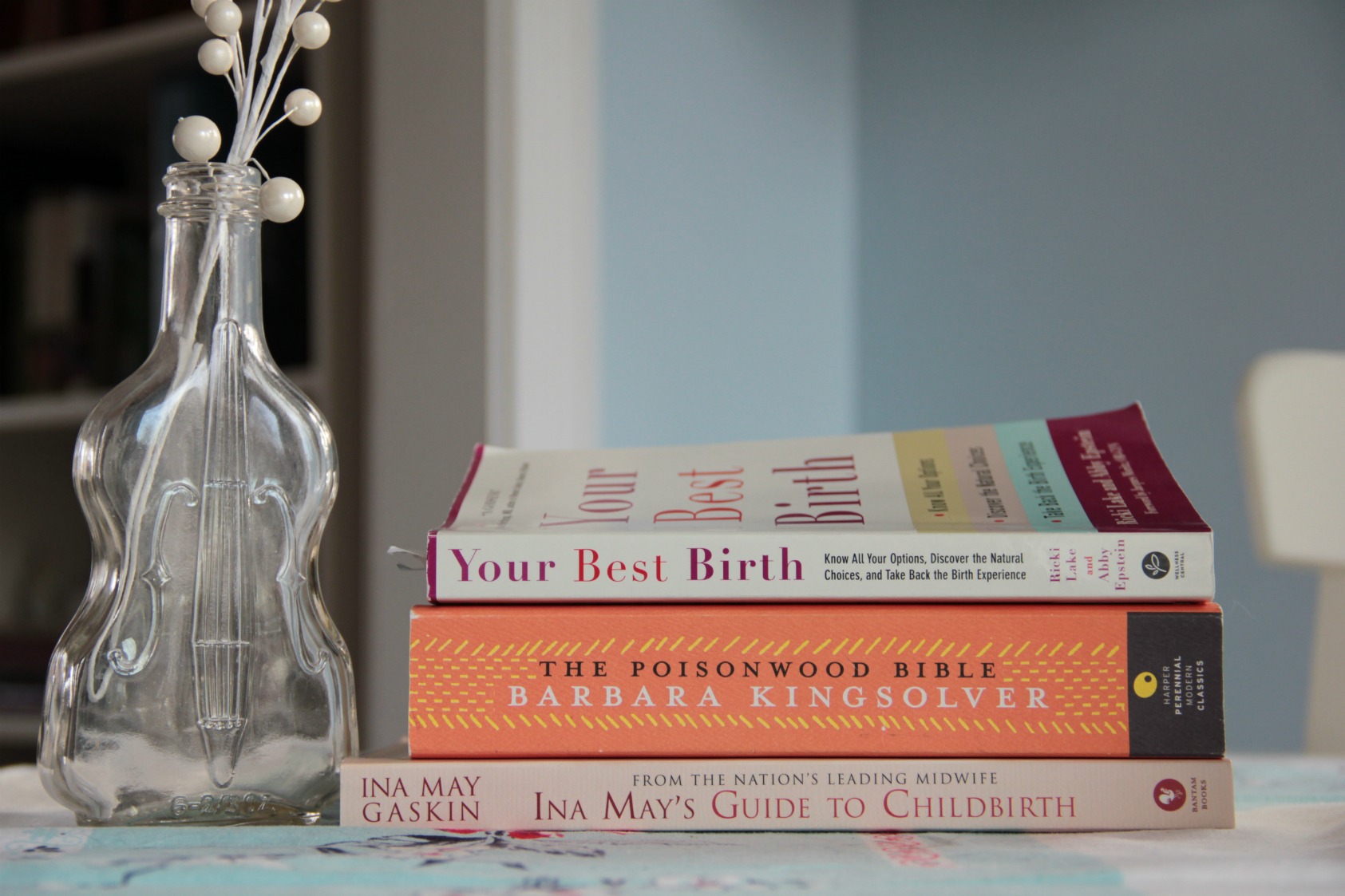 Photo a day challenge: What I'm Reading
This is perfect time for today's challenge as it syncs right up with another post I've got going in the works about my book goals for 2012.
I grabbed two books I read off and on and the third book in the stack is one I'm getting ready to start.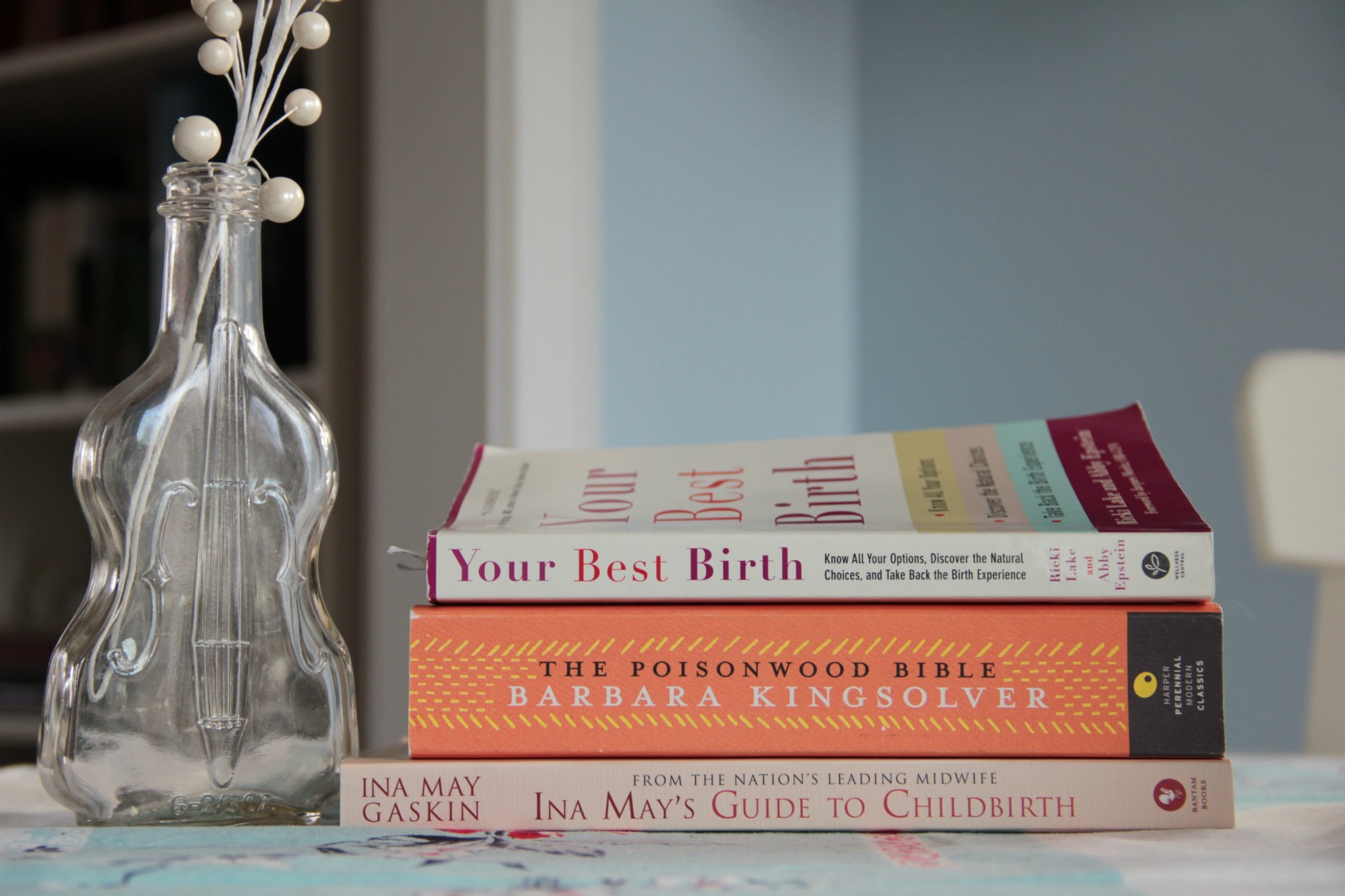 Another picture taken in my kitchen. I really love my kitchen, if you couldn't tell. I love everything about it – the lighting, the color on the walls, the table we have… I could go on and on. So back to this picture!
I've talked about Your Best Birth and Ina May's Guide to Childbirth before – obviously, they are books about childbirth and pregnancy. The Poisonwood Bible I received last Christmas from my mother-in-law and have not yet had a chance to read it. Now's a good a time as any, right?
One note about the violin glass bottle – My mother- and father-in-law collect glass bottles in the shape of musical instruments and they stumbled upon two clear glass violins that are stamped Covington, KY on the bottom. I am so glad they picked them up for me! In our neighborhood, here in Covington, there used to be a monastery – known as Monte Casino. The monks made wine for use doing church services and bottled it in bottles like these. These bottles could very well have had some of that Monte Casino wine in it, which is so cool!
*If you'd like to see my other Photo a Day Challenge pictures, click here!*