I think I pinch myself on a regular basis at least 10,000 times a day because I can't believe it, but we are actually building a home.
As in, there is nothing on our land (we have land!) but soon there will be. As in, we are picking things out from scratch. As in, we are building a home.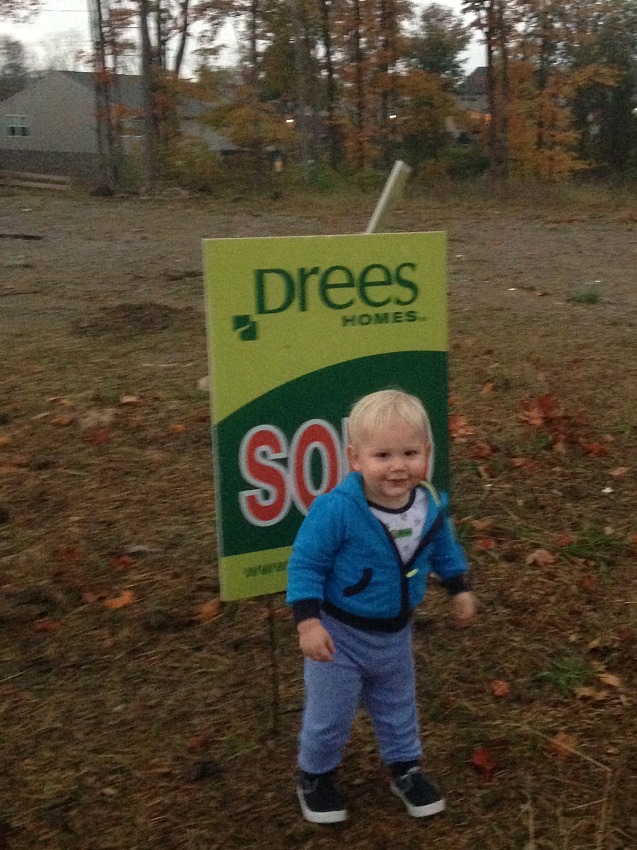 It was raining the day we signed on the dotted line so this pic isn't the greatest, but it was so much fun to put a "sold" sign on the lot. Ezra got a kick out of it!
And as you can tell from the photo, we are using Drees Homes as our builder and, so far, we're really impressed with them. They've been building homes for decades and they have this whole process down to an art. We even got a binder that outlines, step by step, what to expect through this journey (which, by the way, takes about 6-7 months).
Since we began this process back in October, the lot doesn't look anything like it does in the photo above. It went from looking like this in late November and December –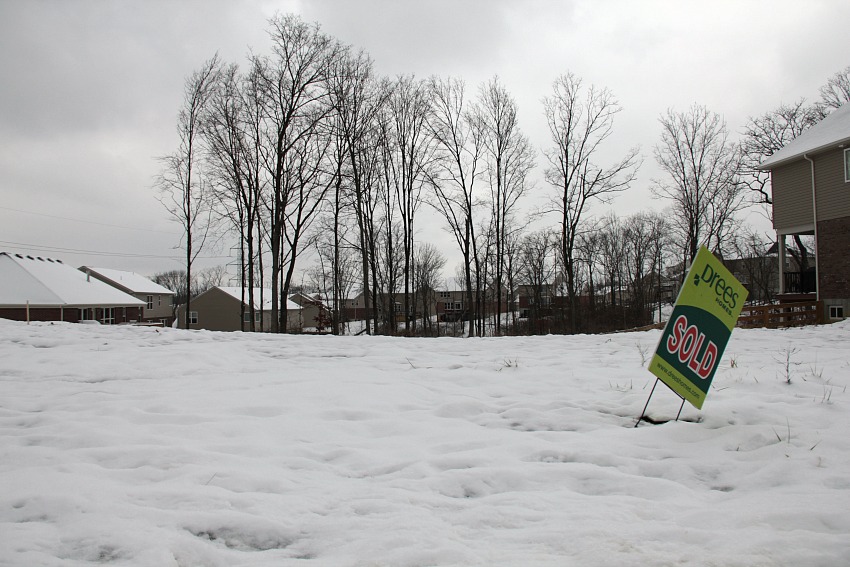 To this toward the end of December –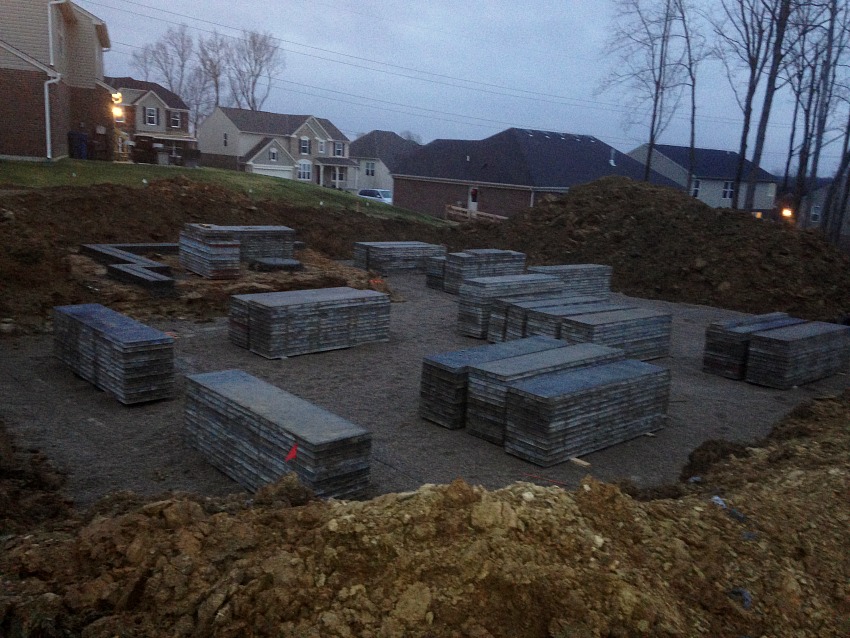 To this, as of yesterday –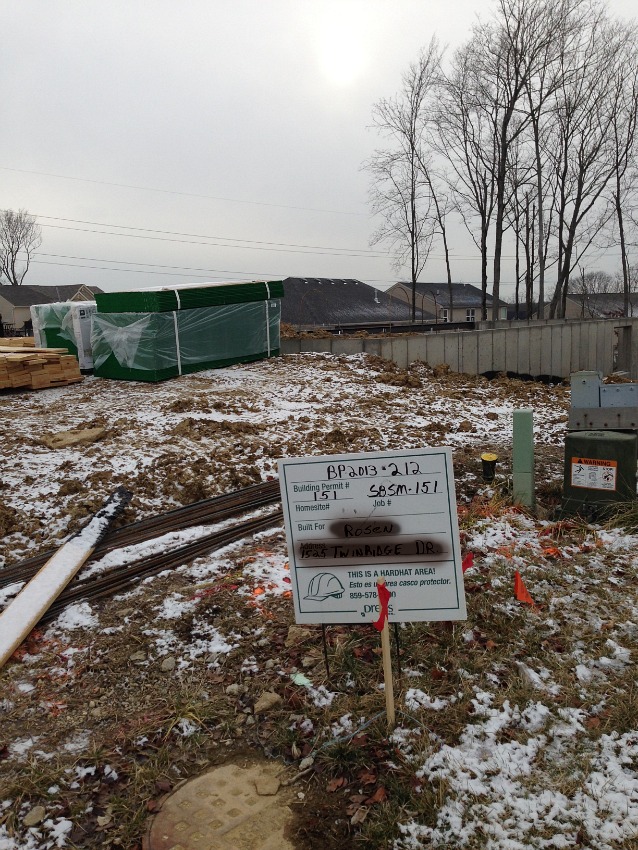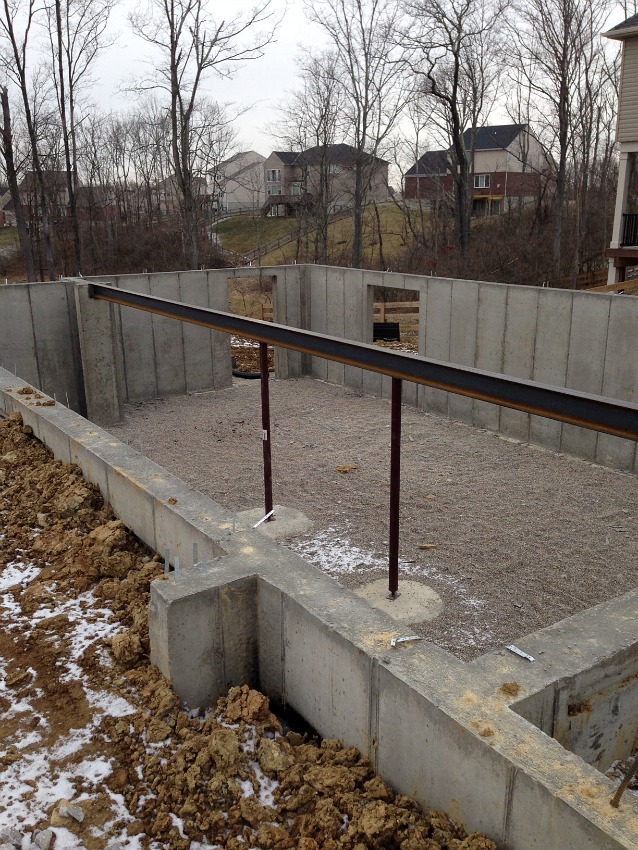 What a difference a couple weeks makes!
In the first picture above, that's planks and plywood to start the framing and get the sub floor going, as well as get the whole structure under roof. Once that's done, we'll meet with the builder and our contract manager to do a pre-drywall review, which is a walkthrough of the entire house before drywall goes up.
But, in the meantime, we wait! And luckily the weather is easing up here and getting back to the 30s and 40s so things should continue to move along as planned. Our estimated closing date is in the range of mid April to early May, and that will be here before we know it.
I plan on blogging this whole journey – partly as a way to remember it all (isn't that what blogs are for?) – but also to hopefully help anyone else out there going through the building process. There isn't a lot of information online about the process, so maybe I can add something into the mix that will be helpful.  🙂