These snowy days and cooler temps have me wishing for spring, but I also thought it would be a great time to share a fun little project Alex and I did back in November, to celebrate our 6th wedding anniversary.
We were married December 1st, and that day was fairly warm for December and also a little rainy. I remember waking up that morning – so nervous but excited, too – and seeing the grey, overcast sky and remembering how people always say "rain means good luck!"
I think people say that because no one wants rain on their wedding day and I mean what else are you going to say to a bride when the weather is less than perfect?
I didn't get the snow covered picturesque scene that day like I thought I would, but that's okay. Six years later I got the pictures I had been dreaming of when Alex and I gifted a "wedding redo" portrait session to ourselves.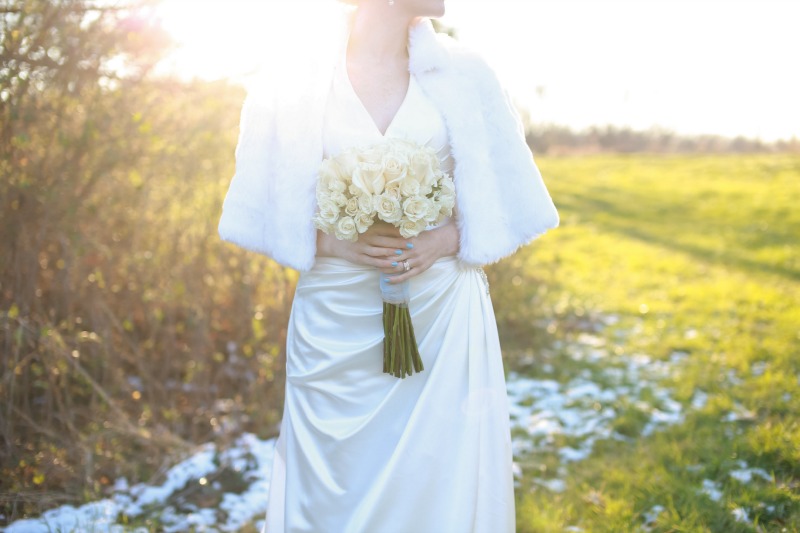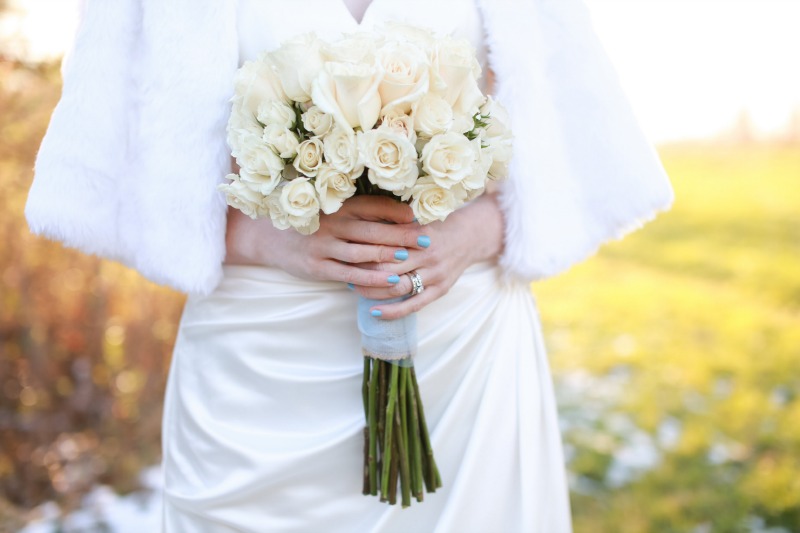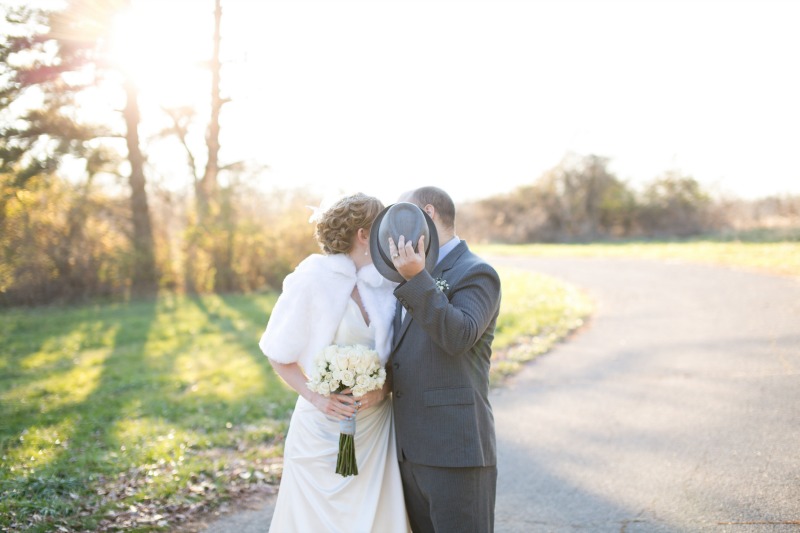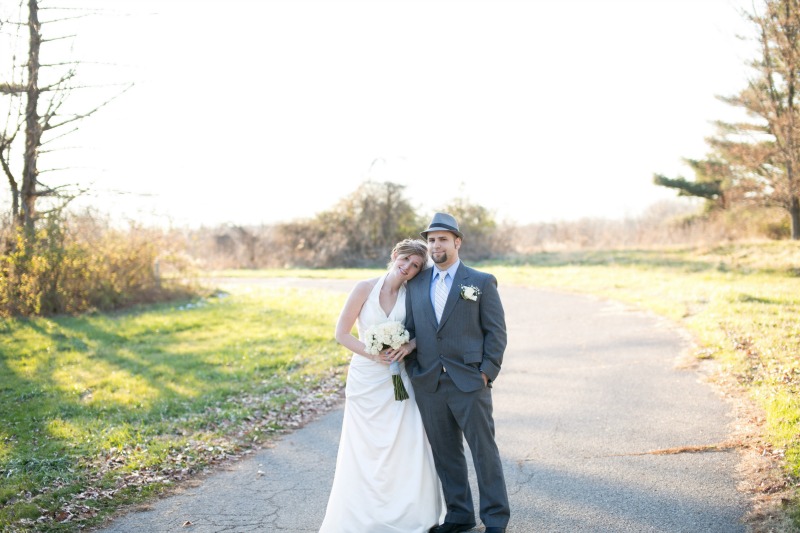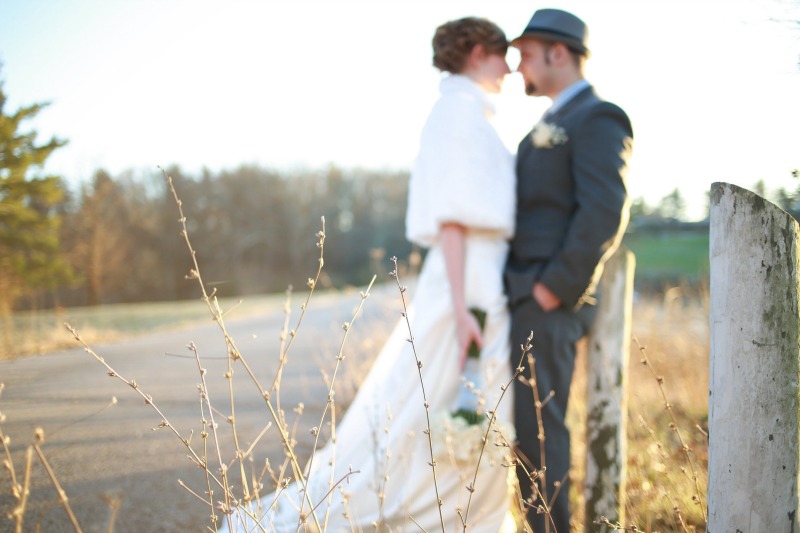 So you may be wondering why we would do something like this, when we've been married for awhile.
I guess the answer is because we wanted to.
Our original wedding photos, while full of memories and special in their own way, didn't quite capture that something we were looking for. And this has been a project we've wanted to do for quite awhile. We called it our "wedding redo photos" but really, it's a whole new thing. We aren't really redoing anything, if you think about it. We're just layering something else on top of that day, something all our own.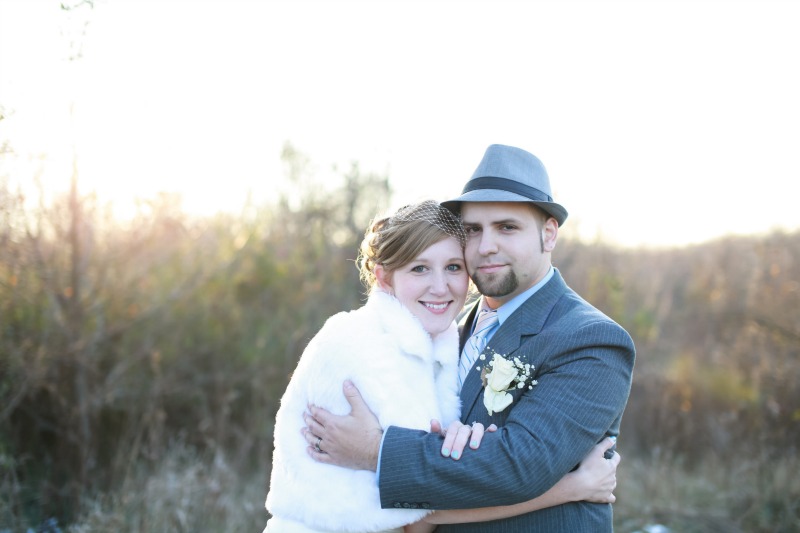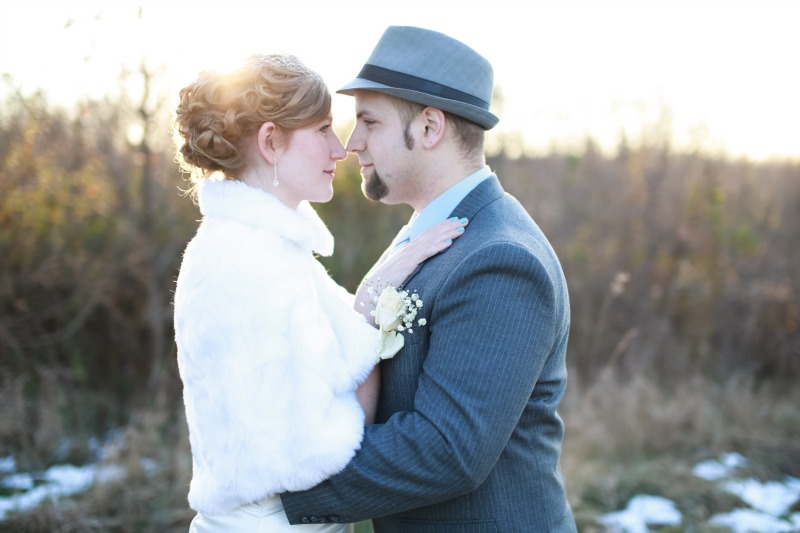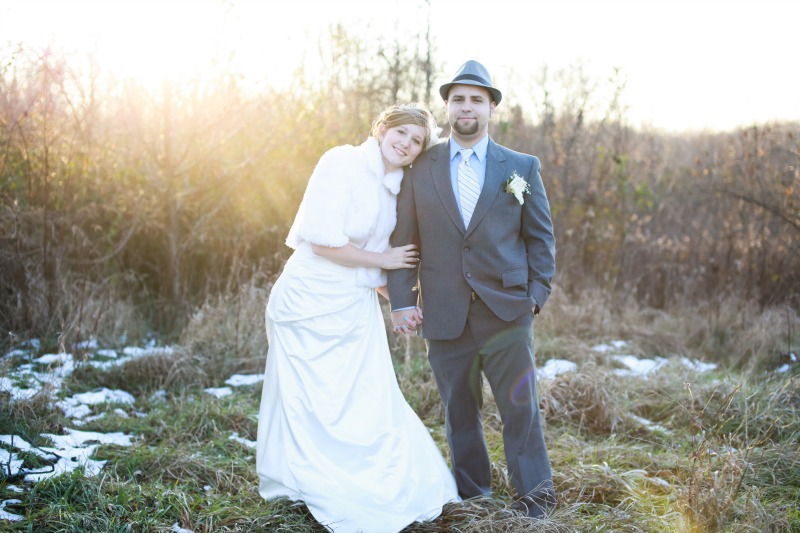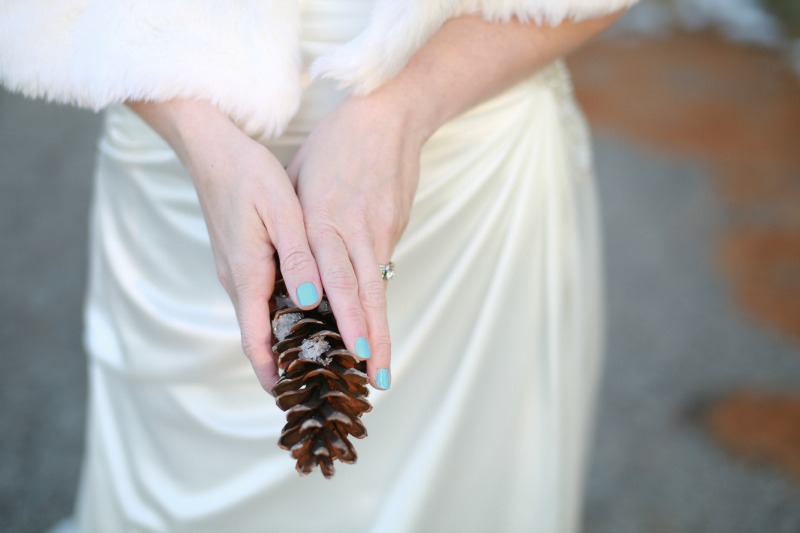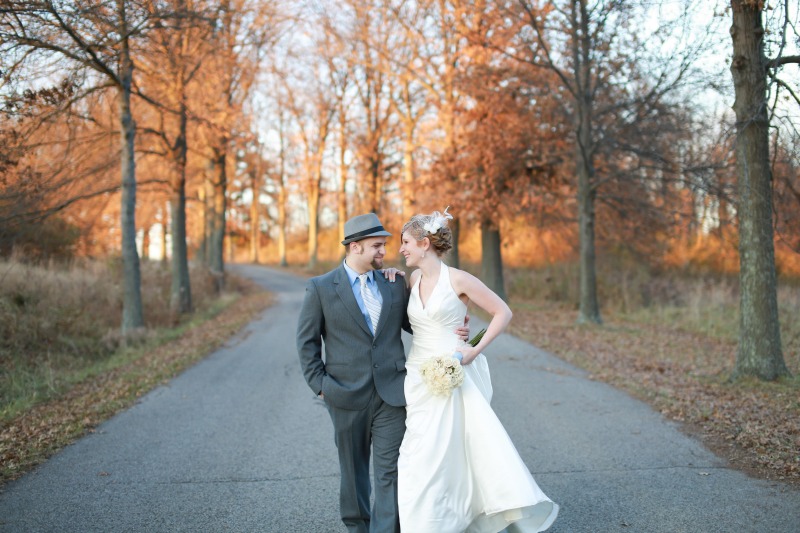 We took these pictures at a Catholic retreat center that I – despite having lived in this area my entire life – didn't even know existed. I would love to come back here in the spring or summer and walk around. It was absolutely gorgeous.
The day we were there for our session was so unbelievably cold. We should have known it was a preview for what was to come this winter. We had actually scheduled the session back in the fall but that day we had originally planned for ended up seeing a freak thunderstorm pop up.
Really, though, it was kind of fun that we had to reschedule because the new day ended up being November 30th – which, six years ago, was the day of our rehearsal. So we took these pictures exactly six years after our wedding day.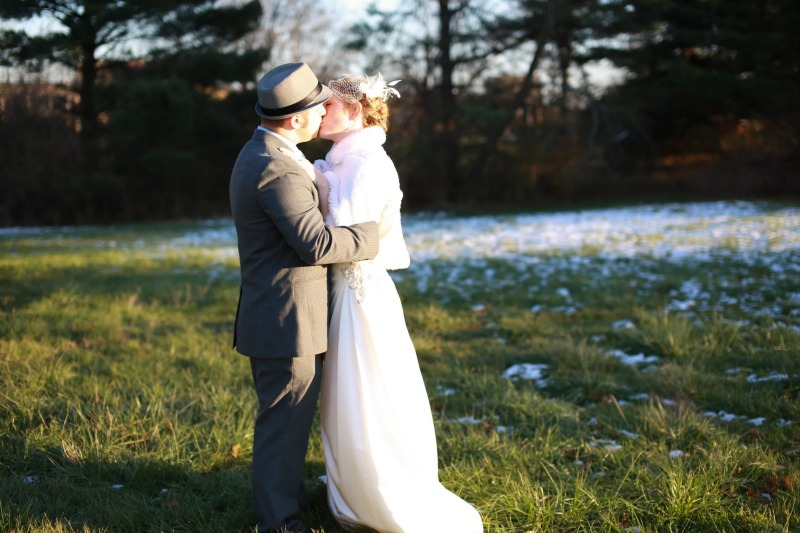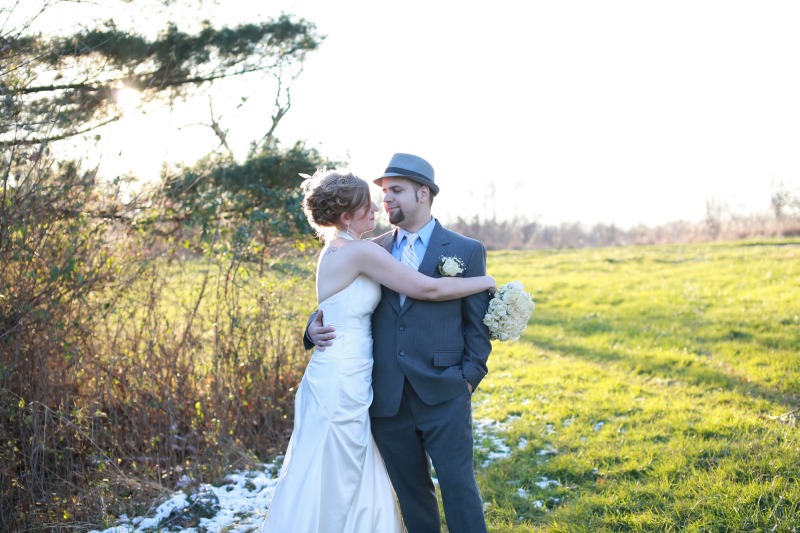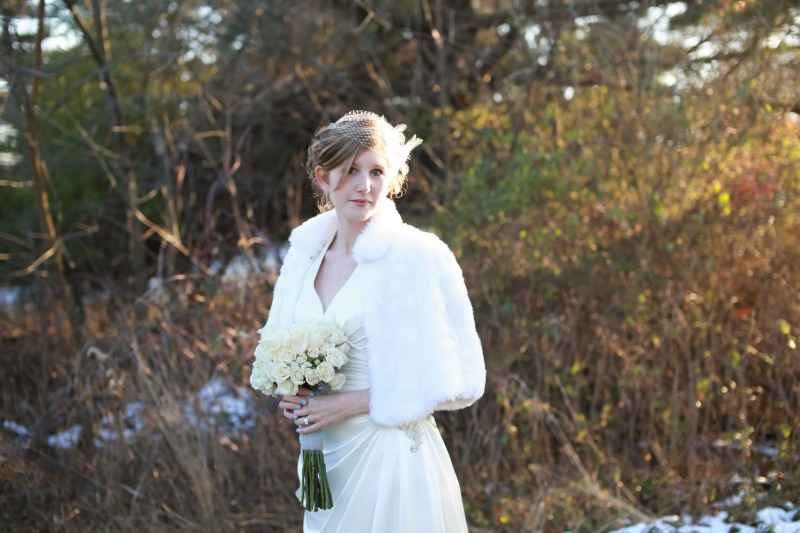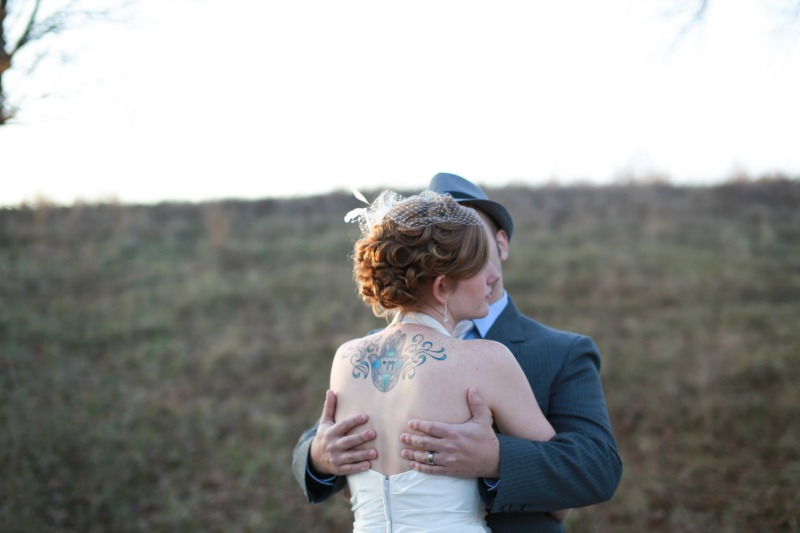 That last one may be my favorite.
Our photographer was the lovely Anna Ahern of Anna K Photography and she did an amazing job. The dress I wore was not my actual wedding dress. That dress, unfortunately, no longer fit me and I needed something smaller. Luckily, when I went looking for something for my hair at David's Bridal I found the new gown on the sale rack for a whopping $69.99. It had a slight makeup stain on the front that I was able to get out myself. I think it was so discounted because it was either a return (the snaps around the halter neck seemed a little worn) or it was a display or it had just been around for awhile. Either way, I wish I would have had it on my actual wedding day because it is gorgeous.
Alex wore one of his suits (from Jos. A. Bank) and we purchased a baby blue shirt for him to coordinate with a tie he already had. Men always have it so much easier in the clothes area, huh?
I made the bouquet myself out of roses from Kroger, and I also made Alex's boutonniere (and unfortunately one of the outer rose petals started to droop halfway through the shoot… oh well!). Let me just say – professional florists should get medals for bouquet arrangements. It's way more difficult than it looks! I went through probably 20 iterations before I just kept it simple with white roses.
I did my nails and my makeup myself, which was a lot of fun to play around with. I tried the new Formula X for Sephora polish in "Continuum" which is like a sky blue, and I was really impressed with it. It lasted for about a week and a half before finally chipping at the tips. I did buy a new foundation and primer – Smashbox Halo + BB kit – which I was really impressed with. I normally don't go for powder foundations, but I think the primer, in this case, made all the difference. I also picked up Makeup Forever Aqua Shadow in pearly copper and pearly beige. They were packaged together as a set and are now my favorite go-to shadows. Lauren at Sableux did my hair (twice, actually! Since we had to cancel the first session….) and the feathered fascinator came from David's Bridal.
Best of all? I have over 300 photos to pick from for a photo album or to frame. When we move into the house, that will be one of my first projects.
Have you ever redone your wedding photos? Or hired a photographer for a special session just because?