Remember when I mentioned about starting another business?
Well, I've begun the process!
Step one was not what I normally spend days/weeks/months doing: research, research and more research. Instead, I bought supplies and just started making.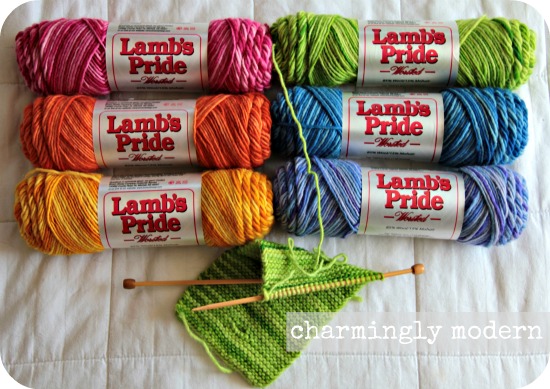 I picked up these six skeins of Lambs Pride worsted yarn from my local yarn shop yesterday. I was so pumped when I saw them tucked among the other wool skeins! They're absolutely beautiful and will look amazing as felted pouches because of their variations.
I started on a pouch when I brought them home but, unfortunately, chose the wrong needles – size 7 instead of 10. So it's a micro pouch. That's okay though. I think once it's felted, it will hold a gift card or something.
I also setup an Etsy shop. It's empty right now, but hopefully by the end of the month that will no longer be the case!
I had mentioned that in addition to the knitted pouches, I was also going to make camera lens covers. I've decided to focus first on the pouches, then worry about the lens covers. The covers will require a bit more time and investment and have a bigger learning curve for me since they will also require the use of a sewing machine… and, while I own a sewing machine, I'm not very good at using it.
So, in the meantime, I located my size 10 needles and have been knitting during nap times. It's been a major stress relief. I forgot how much I missed it.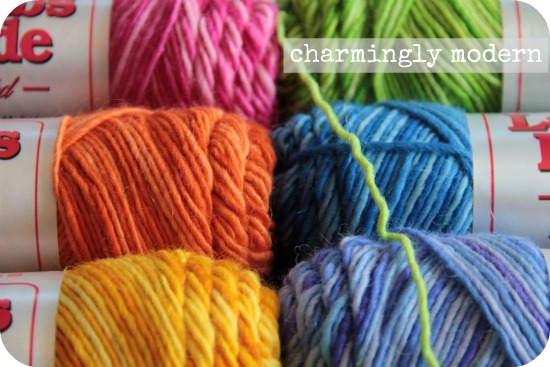 It just makes me happy to look at them 🙂  Can't wait to see how all the pouches turn out!