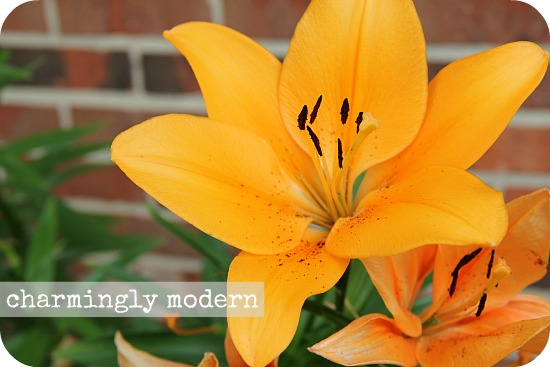 Lilies in my flower bed last summer
I'm really happy April is over with.
This month has been one of the most trying, exciting, crazy, terrible, wonderful months of my life. Of our life.
I'm really looking forward to what May has in store.
My hopes for May are:
Ezra keeps growing into a healthy, beautiful baby boy
We all get a little more sleep at night (though 4 or 5 hour stretches are wonderful and I am so thankful for them, I'm looking forward to July or August when we can have upwards of 6 or 7 hours of sleep!)
My foremilk/hindmilk imbalance works itself out
I can scrounge up enough time to knit and sew
We can finally get around to organizing the laundry room
Alex and I can plan (and save up for!) a mini vacation some time this Summer
We can get our front yard looking a little less depressing and a little more inviting
What are your May hopes?