Kind of a dramatic title, but I wanted to share an update on the shop.
These last several months I've come up with various plans on how to keep the shop up or what to do with it and they have all failed. And that's okay because this has been a journey in figuring out what doesn't work so I can hopefully narrow down to what does work.
And you know what I've learned doesn't work? Taking a ton of custom orders.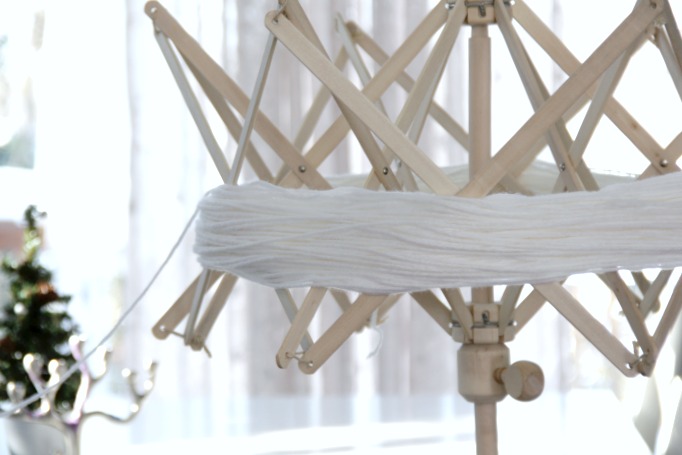 I really enjoy working on projects that are unique and fun and come from someone's imagination, but because they are so time intensive I end up taking time away from the shop and that means nothing ever gets stocked.
Something else that I've learned doesn't work is a lot of the time when people contact me for custom work, they are a little surprised at my prices – usually thinking they are too high. I get that. But what maybe isn't apparent to my potential customer is the time that goes into knitting the garment of their dreams – I have to source yarn (and purchase it with my own funds, and then later reimburse myself when I'm paid for the finished object) and I usually have to create a pattern, or if there is a pattern available I have to license it for commercial use. Then, I test the pattern to make sure I won't have any surprises. After that, I finally knit the custom item and send it off to the customer. All of this can sometimes take upward of a month, depending on what it is that a person is looking to have done. I'm not complaining about the work involved – I truly enjoy it! – but it can be disheartening when a potential customer looks at my custom work as something akin to what you might buy at Target or Walmart and that it should be priced accordingly.
So with all of that in mind, I'm taking away custom orders and am moving the shop forward. I might bring back the option for custom work in October, when it's a little closer to the holidays and people are looking for unique gifts for friends and family but until then, Charmingly Modern will no longer be accepting custom work.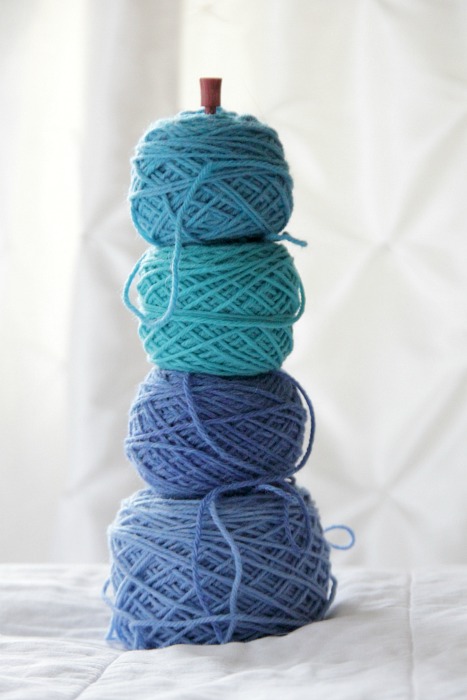 What will the shop do instead?
I'm glad you asked!
Since one person – me! – staffs the shop, production has always been limited. I realized that if I kept going with this same model, the shop was never going to grow. I asked my sister, a crocheter, if she would be interested in going in with me on the shop and she said yes so this summer you will start seeing a mixture of crocheted and knitted finished objects ready for immediate shipment, stocked in the shop month after month.
I'm also going to change around the categories of what we sell. Our new shop sections will be –
Patterns
Accessories for Babies and Children
Cloth Diapering Needs
Accessories for Mamas
Extras & Add-Ons
All original patterns that I've created, or will create, as well as anything my sister comes up with, will be available for purchase as an instant download under the Patterns section. This section will be updated on an ongoing basis.
The Accessories for Babies & Children section will see all the seasonal and character hats that initially launched this little shop of mine, but it will also hold things like vests, bolero jackets, hair accessories and bowties. Under Cloth Diapering Needs, the soakers I knit will be up in two different forms – shorties and longies – in multi- and solid colors, with a fold-over waistband.
Accessories for Mamas will have things like scarves, cowls, jackets, etc. and will feature limited, seasonal offerings since these will all be a little more time intensive. This section will also be home to a new feature that I'm very excited about – Inspired Knits. My sister writes poetry and every other month we will take a poem and create an original pattern around it and offer both the pattern and finished object for sale.
Lastly, the Extras & Add-Ons section will have options for customizing soakers (change out the waistband, add on a lanolin wash, etc.) and listings for things that we want to test run before bringing on to the shop as a regular item (such as stuffies, baby blankets, etc.).
To launch this whole redo, over the next 12 months the shop will focus on one specific item month to month. That item will be readily available for purchase that month, and after that point will still be available but only on a made to order basis. The idea is that at the end of the 12 months, Charmingly Modern will have a wide array of made to order offerings and a handful of ready to ship ones that change month to month. I feel like this will enable us to stay fresh and current, and also satisfy customer demand for what's seasonal.
The schedule looks like this –
June – Headbands and bowties
July – Bolero jackets and vests
August – Cloth diaper shorties
September – Inspired Knits launch
October – Holiday hats
November – Cloth diaper longies
December – Scarves
January – Blankets
February – Holiday hats & mittens
March – Wool sheet savers
April – Inspired Knits
May – Stuffies
On top of all of that, you'll start seeing Charmingly Modern giveaways of either gift cards to the shop or limited edition knits. Keep your eyes peeled for those, because they will be sporadically offered over the next 12 months.
I hope you're just as excited after reading all of that as I am. If you have any feedback, or can think of something you would like to see offered in the shop please comment or drop me an email at amanda at charminglymodern.com
Thanks for reading and, if you've been a customer of mine over the past few years, thank you so much for your support 🙂