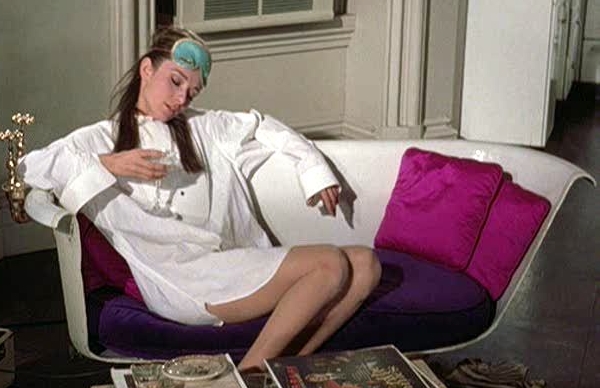 The Mean Reds: 5 Ways to Deal
Holly Golightly: You know those days when you get the mean reds?
Paul Varjak: The mean reds. You mean like the blues?
Holly Golightly: No. The blues are because you're getting fat, and maybe it's been raining too long. You're just sad, that's all. The mean reds are horrible. Suddenly you're afraid, and you don't know what you're afraid of. Do you ever get that feeling?

— Breakfast at Tiffanys
I don't know where it came from, but I was hit with a case of the mean reds on Wednesday.
I woke up and they were there, just waiting for me.
My mom was watching Ezra that day. I met my sister-in-law for coffee. I cleaned. I did laundry. I did anything I could to avoid thinking about what I was feeling.
I woke up Thursday morning, and the mean reds were still there, hanging on with all their might. Bringing me down. I felt panicky, fearful. This deep anxiety was weighing over me, covering everything I did with guilt – like I should be something else, something more productive. We aren't making enough money. I'm not making fast enough progress on this project. I'm letting everyone down.
Today, I had had enough.
After all, it's the start of the weekend. The mean reds have no place on a Friday. Really, they're more of a Monday thing.
Here are five things I did to shake the anxiety of the mean reds:
I wrote everything down – I didn't think about if what I was writing made sense, I just got my anxieties out on paper
I read the paper aloud – I put a voice to every thing I was feeling and worrying and fearing and let it hang out in the air
I  re-wrote my anxieties in a coherent way – I re-phrased them in ways that would make me feel like I could fix them. I gave myself simple, easy-to-accomplish goals that are attainable.
I cut myself some slack – you can't do everything all the time and still give the best of yourself to the things you want to be involved in.
I tucked my original paper with my anxieties into my journal – some people say you should throw those things away, but I keep them. Not because I want to hold onto bad feelings or worries, but because I find that when this happens again it helps to read back and see what I was worrying about. A lot of the time I end up giving myself a reality check and also psyching myself up to deal with whatever my current problem might be.
Have you ever experienced the mean reds? How did you deal?