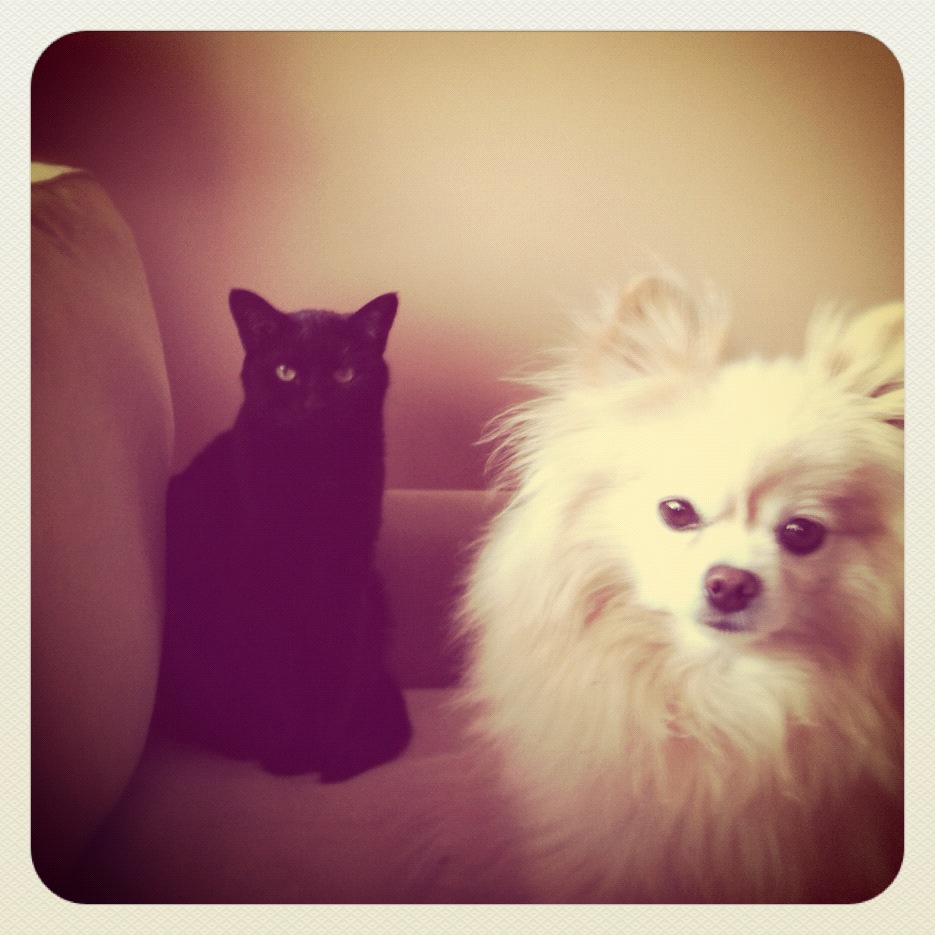 You light up my life
I'm catching up on August Blog Challenge entries, so excuse this post dump!
 _______________________________________________________ 
And I hope I got that song stuck in your head after reading the title to this entry!
Day five for the August Blog Challenge is to share a photo of something or someone that made my day special.
Ezra always makes my day special, but there are two other little beings that make my day special too.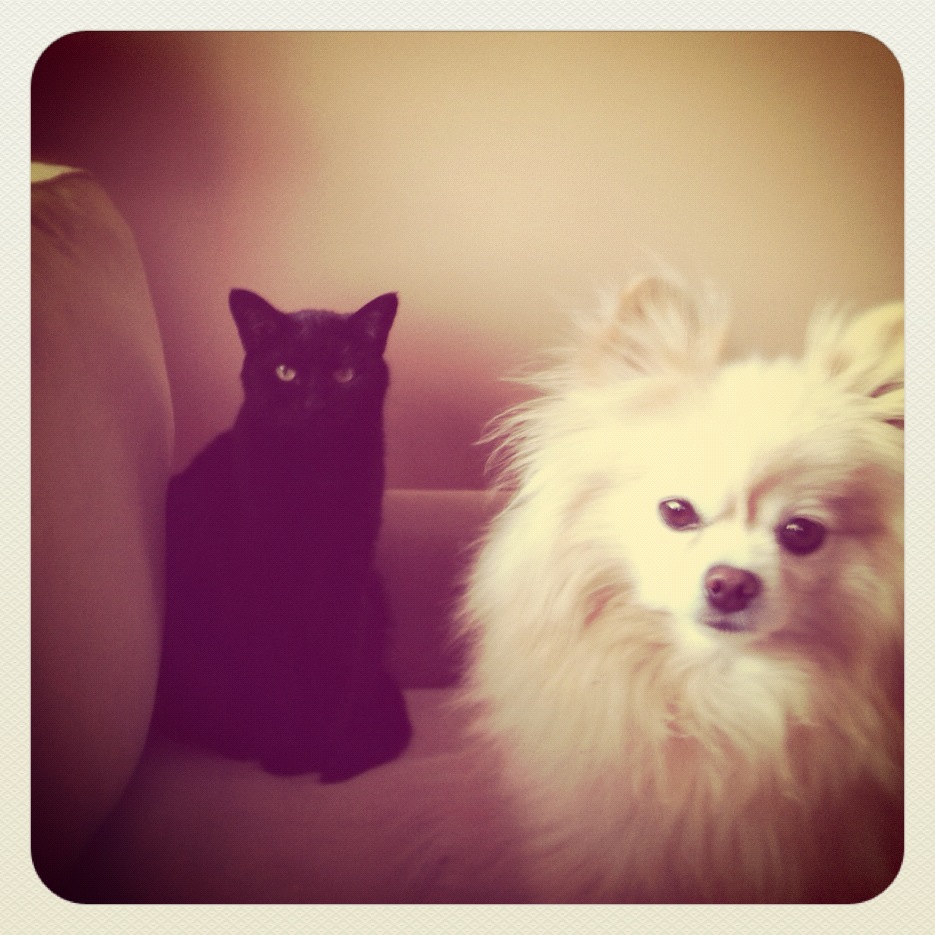 My cat, Caspian, is easily the funniest cat I have ever met. He is totally bizarre in the best possible way. He always gives me a look that simply says "WTH." He is hysterical.
My little pom, Aslan, is easily the sweetest dog I have ever met. He was truly our first baby before Ezra came along. He's still a baby, though not quite as babied as he once was. He doesn't seem to mind to share his baby status now, though.
This picture, by the way, is for sure going to be Aslan and Caspian's future folk album cover, a la Fleet Foxes or something similar. Caspian will be the brains behind the operation. Aslan will provide the charisma and drive. They'll probably call themselves Him and Him or some other equally hipstery sounding band name.
I love these guys.
___