Several weeks ago, I pinned something about re-growing scallions.
The idea is very simple: instead of throwing away the white root ends of your green onions, submerge them in water and place them in a little sunshine. In no time, they will start to re-grow themselves and in a matter of days you'll have green onions again.
A couple weeks ago, I did just that – I kept the ends of the scallions I had used for a recipe and submerged them in a clear, small jar that I no longer had the lid to.
It took a couple days, but soon enough I started to see re-growth. Then, seemingly overnight, they shot up into this: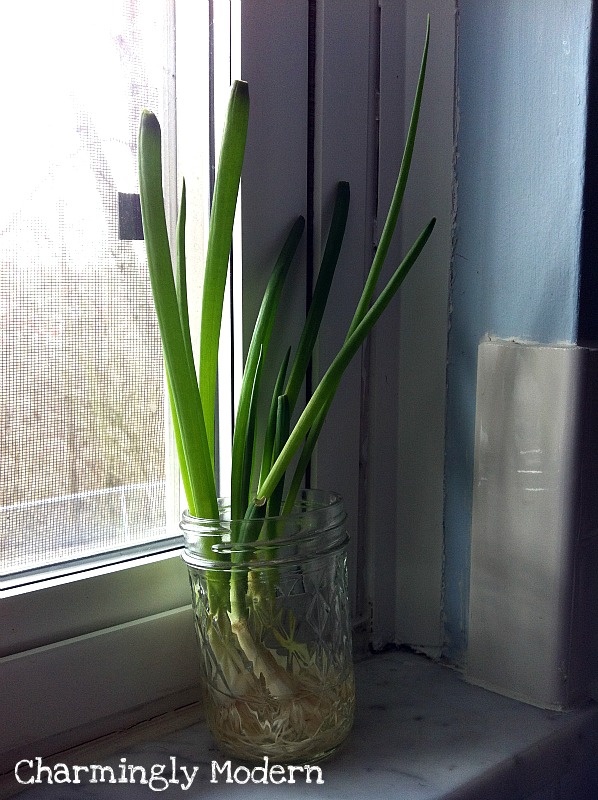 I took my kitchen scissors and cut off the tops, chopped them up, and used them in Alex's breakfast burritos this week. The first thing I noticed about my regrown scallions? The fragrance. I don't know that I have ever seen such juicy, fragrant scallions before.
I'm really curious to see how many cycles I can go through with these. The little nubs are already starting to re-grow again. The white roots, however, are getting out of control. I'm not sure if I should trim them or not. In the meantime, I keep them in my windowsill and change the water every couple of days.