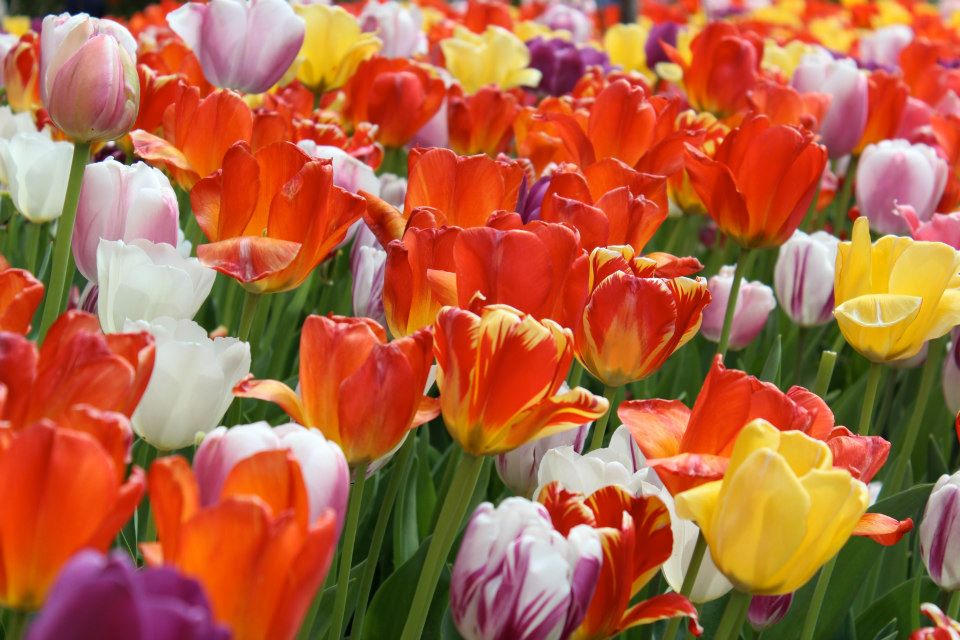 I've never seen so many tulips in my life than the number of tulips that are at the Cincinnati Zoo right now. There are probably thousands.
And the colors are so vibrant! Just look at them, in the photo.
Yesterday, my mom, Ezra and I visited the zoo. I didn't know the tulips were blooming, so that was a nice surprise. Ezra was more interested in the tigers at the Cat Canyon than checking out blooming flowers, but it didn't stop me from snapping a picture on our way by.
Tulips have nothing to do with links, though. They have everything to do with spring and being both strong and fragile at once. You might think I'm going somewhere deep with that last metaphor, but you're wrong.
I'm going straight to the links –
"You are not a terrible parent if you can't figure out a way for your children to eat as healthy as your friend's children do. She's obviously using a bizarre and probably illegal form of hypnotism." A good reminder from The Actual Pastor
18 microwave snacks you can cook in a mug. Yes.
Hanging a potless plant with a pop of color, via Design Sponge
"You love the baby more than you love me, don't you?"
Don Draper's Dead End – Yes and yes and yes! I have totally lost interest in Mad Men and it's for this very reason.
I've really been enjoying the information on HowTheyBlog.com – there are some great tips!
My writing elsewhere –
I wrote on Establishing Good Sleep Habits for Life'n'Stats
Happy Wednesday! 🙂