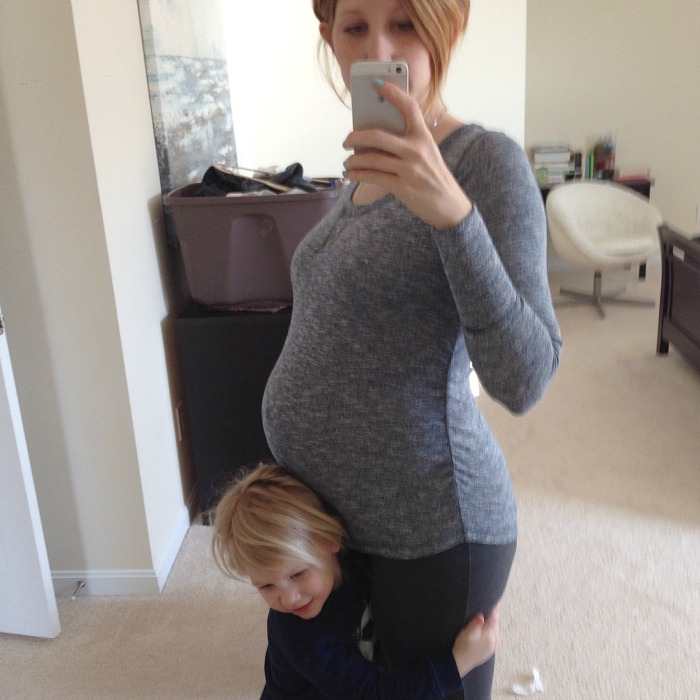 Second Baby Bump Progress – 28 Weeks
In case you missed the update about this pregnancy being considered high risk, you can read it here – What I haven't said about my pregnancy. I'm going back to where I left off and doing bump progress shots, with more information about what we've learned along the way about our baby girl and her medical issue. All of these leading up to 33 weeks are written in past tense, just from what I remember was going on. I want a record for myself, for my little girl and to help anyone else who may find themselves in a similar situation.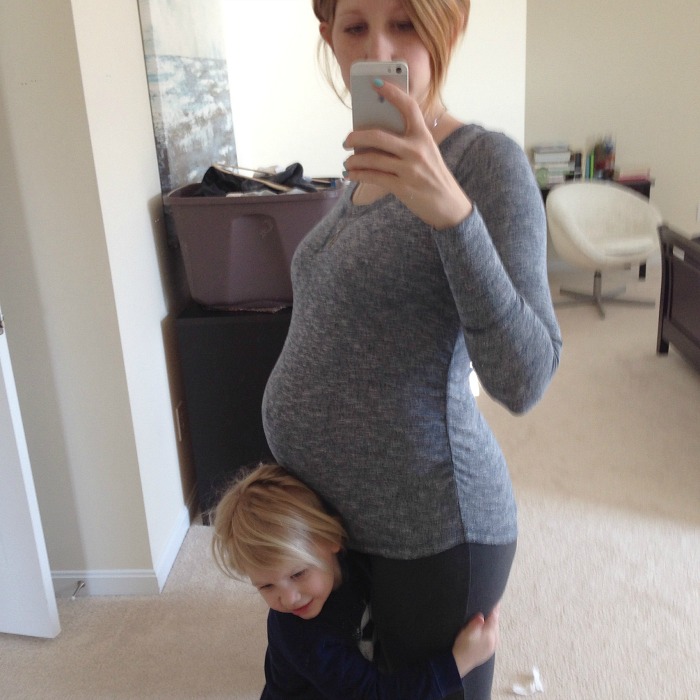 February 20th – February 26th
How big is baby? Baby is as big as an eggplant, and is approximately 13.6-14.8″ tall and 1.5-2.5 pounds.
How I'm feeling? Pretty good, all things considered! This week things start feeling as normal as they can. One big change that I completely forgot to mention in the 27 week update is that on the 19th of February, Ezra officially left the nursery and started sleeping in his big boy room *cue mom sobs*!! We had gone up to IKEA that evening and finally got the mattress we were wanting (it was on sale, so it kept selling out) and Ezra was so excited that he didn't want to waste any time at all and slept on it that night.
So the rest of the week was spent bringing in furniture from the nursery that we wanted him to have in his new room – which ended up just being his two white bookshelves – and figuring out how we wanted to finish the room. As I write this, we're only waiting on one final thing to call the room "finished," and that's a mirror. Once I've got that, I will share his room because I think it turned out pretty cool. Not that I'm biased or anything.
This week we also went up to the mall and visited Build-a-Bear. Ezra wanted to make something for baby sister. He picked out a pink bear and "Mrs. Bear" is hanging out in the crib, just waiting for baby sister to make her appearance. Oh, and of course Ezra wanted to build something for himself, so he chose a brown bunny who is called "Mrs. Rabbit."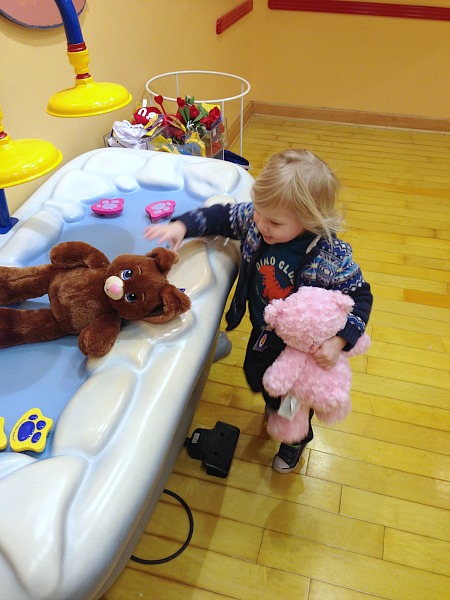 Any cravings or weird dreams? Sweet stuff, which I know is a stress trigger for me and that's why I was craving it. So I started making a lot of banana bread because hey, it's semi healthy, right? Even though I dump an entire bag of mini Reese's cups in there, right?
Any other details? This week and the week before we had a lot of random snow. It seemed like winter waited until the end to show up in Cincinnati. I was supposed to have maternity photos taken but I had to reschedule them for 29 weeks, which ended up being okay.
Also, this week I had my glucose test which I was relieved to pass. I had no reason to think I wouldn't, except maybe just because of the baby's complications, but you never know with stuff like this. It's kind of funny how different the test is now in terms of administration just three years later. With Ezra, I had to go to the hospital lab and take the test there, and it was an orange-flavored drink. Now, my practice does it in house and I had a few flavors to choose from – wow (haha)! I went with the fruit punch and it was awful. I don't know that there is a good choice in this instance?