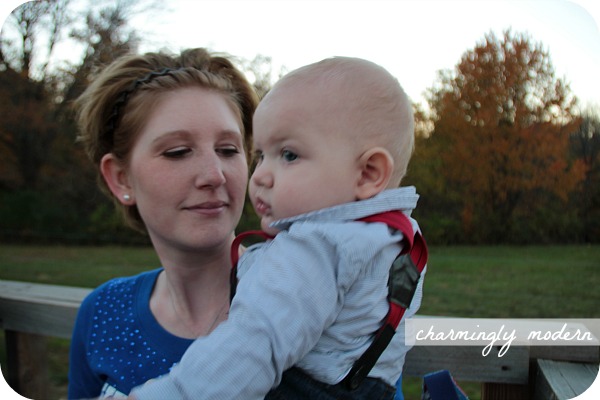 Another good weekend for us in these parts. We visited another pumpkin patch and this time bought some pumpkins. I caught up on some work yesterday, which was great. This past week was pretty busy. I'm hoping this next week is a little more laid back. We do have some fun things on the calendar. I'm especially looking forward to meeting up with two of Ezra's baby buddies on Friday (and their mama too, of course)!
My 4 favorite moments from this past week:
1. Watching Ezra figure out how to crawl. He is so close! He's doing a little frog hop and a bit of an army crawl, too. I think I'll have a crawlin' baby by the end of this month.
2. Reading the comments on my post about writing, as well as the emails and other responses I got. It's sad that others have had a similar experience, but I'm happy that they too aren't letting it drag them down. Believe in yourself!
3. Getting my iPhone 5! It finally arrived Friday and I'm loving it. I especially love the voice to text function for messaging. Very handy.
4. Going to Books by the Banks and seeing…. JOHN AND SHERRY PETERSIK!! I'll blog about this in another post for the rest of the details.
Five favorite links from this past week:
Four blogs I'm loving right now:
1. Small Fry
2. Centsational Girl
3. One Sheepish Girl
4. Decorology
A few things I'm pinning: