So, awhile ago, I wrote a post about things we needed to do to get our home ready to list. We've accomplished a lot on that list and here's an update on one of our outside projects – our front flower beds.
I've said it before; nothing will grow in them, except things I don't want to grow (read: lilies. ARGH!!), except the left flower bed in which everything planted dies a slow, painful, ugly death (except weeds. Lots and lots of weeds grow there).
See for yourself: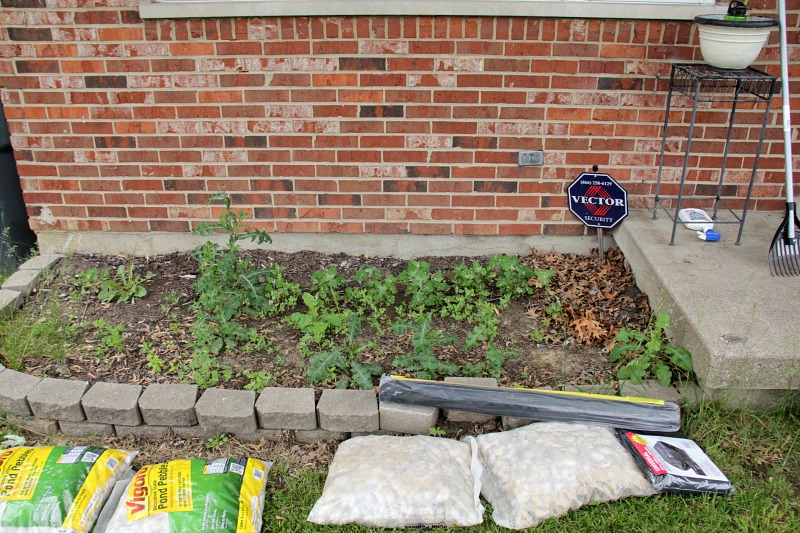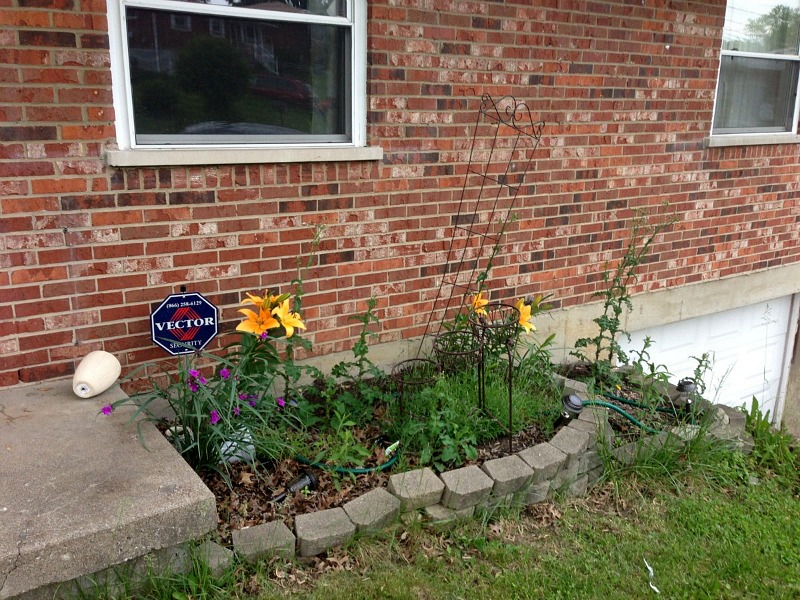 Pretty awful, right?
We had two options:
Replace all the soil in both flower beds so things will actually grow
Cover the soil with a weed barrier mat, cover that with pond rocks, and transform the area into a container garden.
We thought option 2 might be less work and less money (we had quite a few containers on hand already), so it's the one we went with. I'm happy with how things turned out.
First, we cleared out all the weeds and uprooted the few perennials that were desperately clinging on (and we transplanted them to our backyard flowerbed). Once everything was nice and empty, we spread out the roll of weed barrier. We used one roll of Easy Gardener 4′ x 50′ weed barrier and it was enough for both flower beds. We tucked it under some of the pavers that close the flower bed in just to ensure it stayed nice and snug.
Once the beds were covered, we laid down an even layer of pond rocks. We chose Vigoro Pond Pebbles (.5 cu ft/bag, at $2.58 for each bag) and needed roughly 15 or 16 bags to get everything evenly covered and to hide all of the weed barrier.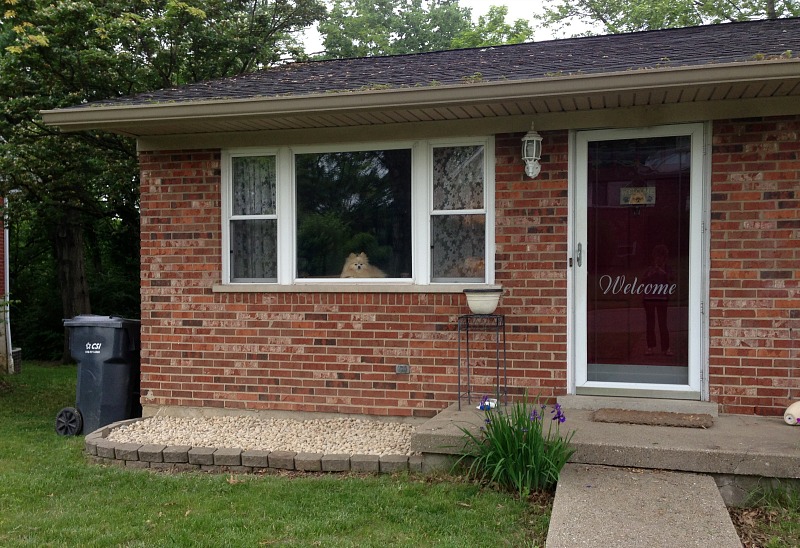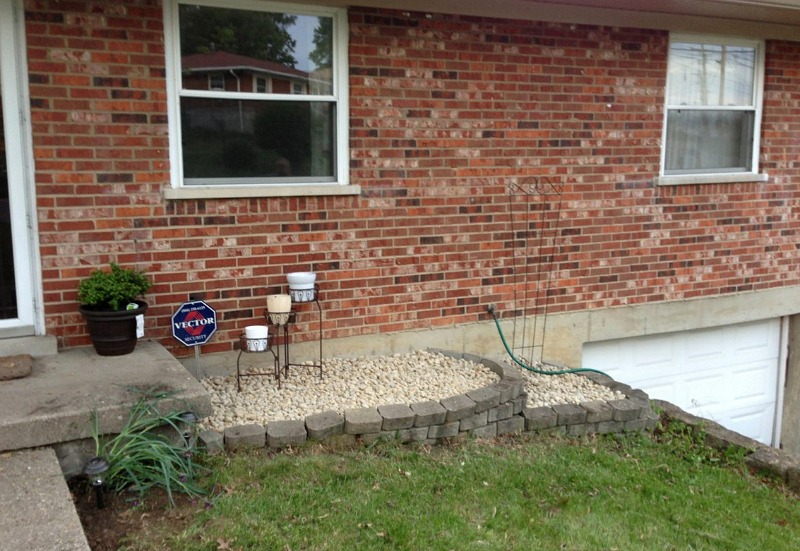 Already a drastic improvement! I have to say that even just the rocks alone look amazing; so when we're in between seasons and have nothing blooming, just the rocks will look nice.
With the rocks in place, it was time to plan out what we wanted to plant in our containers. I had a few already, plus a lot of plant stands and trellises. We made a few trips to Home Depot to price things out and figure out exactly what we wanted. We spent about $85.00 on flowers because we ended up buying them when a representative from the local nursery Home Depot is supplied by was there; he gave us the wholesale discount!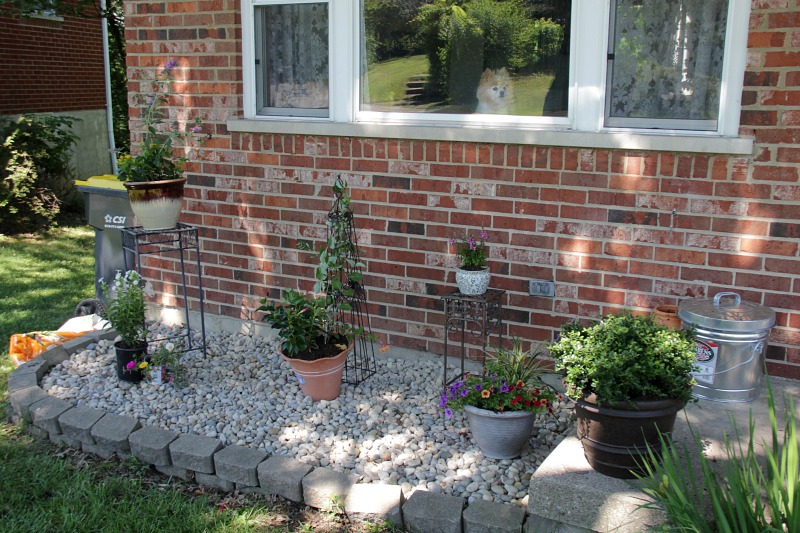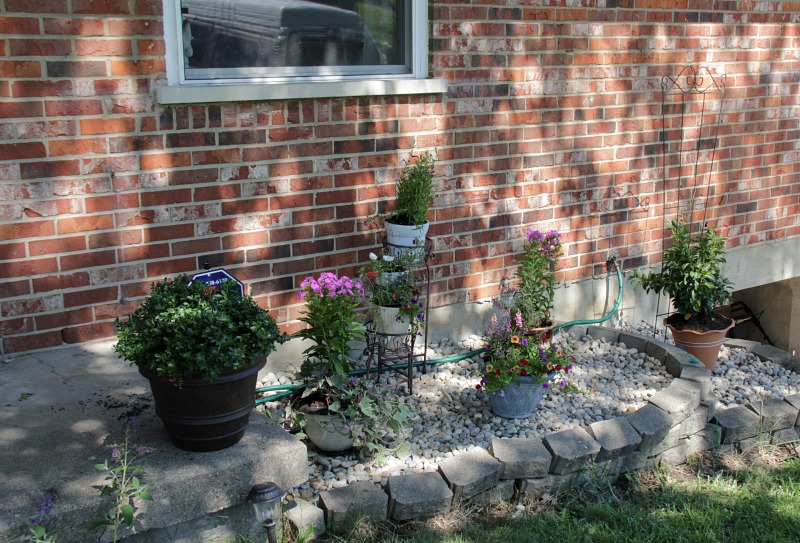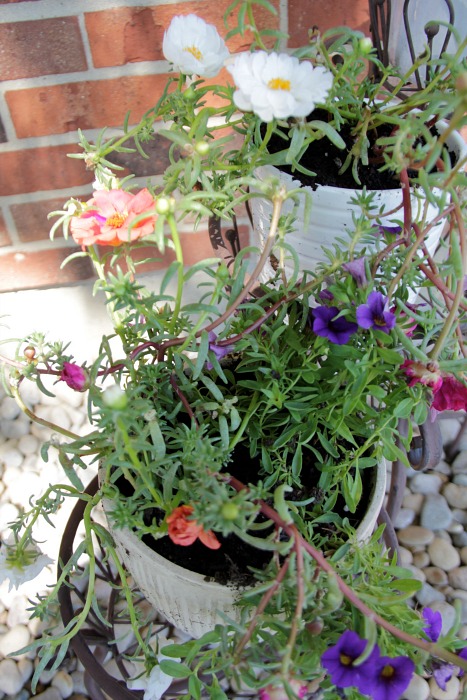 We did all of this work back in May and, obviously, we've changed seasons since then. We had a pretty hot streak toward the end of August/early part of September and most of these flowers bit the dust 🙁  Last week, I updated the containers with some fall blooming annuals and some mums. I'll share those pics in a separate post.
All in all, we budgeted $250.00 for this update and we ended up spending the following:
Weed barrier and pond pebbles – $64.93
Flowers – $85.34
Extra containers – $69.70
Soil – $9.51
Total – $229.48
Not too bad! I think the improvement it brought to our curb appeal alone was worth the money, but we did come under budget by $20.52 so that was nice. Plus, we could check one more thing off our big to do list. What flowers did you plant this Spring?