Our first home together was adorable. It was a little ranch, on the outskirts of an urban area, and it was the perfect first home. Gorgeous hardwoods, little touches of character, cozy rooms.
The only downside? It had awful landscaping (see below!). And the flower beds would grow nothing, except lilies and weeds. I don't like lilies, and I really don't like weeds, and one summer I had had enough and decided it was time to do something.
Alex and I talked it over and due to the fact that any previous attempts at growing anything had miserably failed (especially on the left flower bed, for some reason), we decided to give a container garden a go. It was either that or haul out all the dirt and begin again.
Pricing it out, it seemed like laying down rock and potting some containers was our best bet, so we headed to Home Depot and gathered up supplies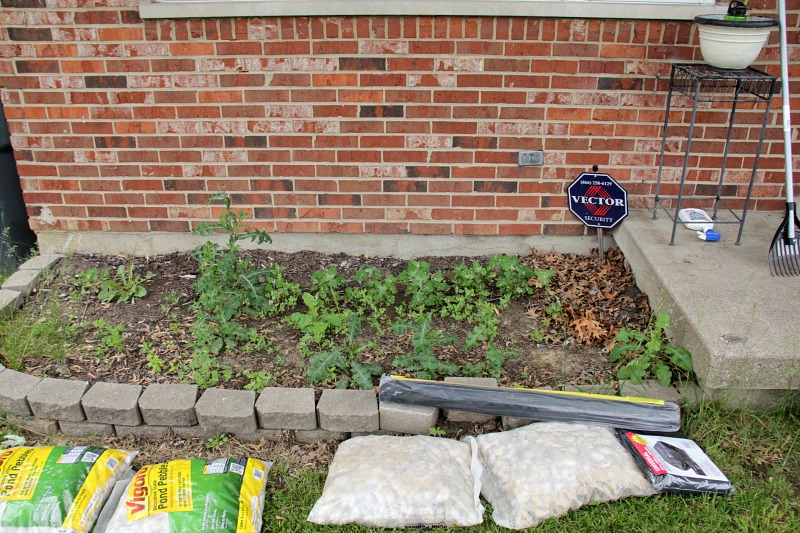 First, we cleared out all the weeds and uprooted the few perennials that were desperately clinging on (some I gave away, and some we transplanted to the backyard flowerbed).
Once everything was nice and empty, we spread out the roll of weed barrier. We used one roll of Easy Gardener 4′ x 50′ weed barrier and it was enough for both flower beds. We tucked it under some of the pavers that close the flower bed in just to ensure it stayed nice and snug.
With the beds covered, we laid down an even layer of pond rocks. We chose Vigoro Pond Pebbles. We ended up needing roughly 15 bags to get everything evenly covered on both sides, and to hide all of the weed barrier.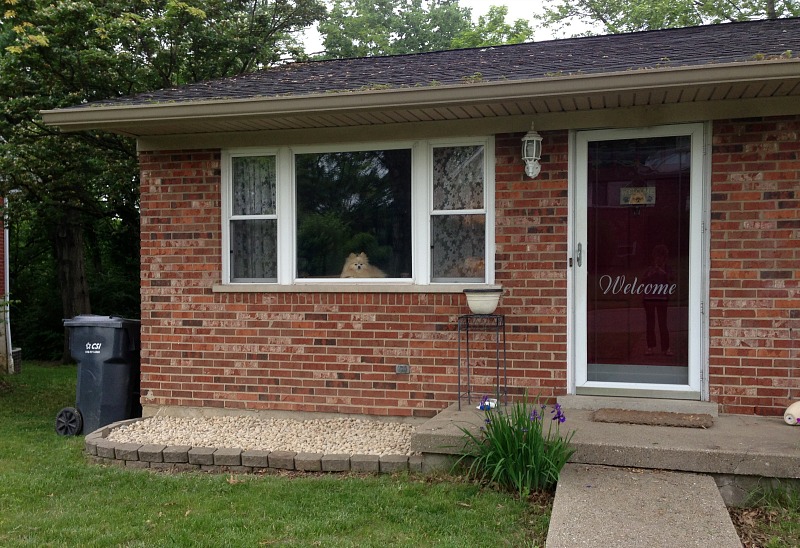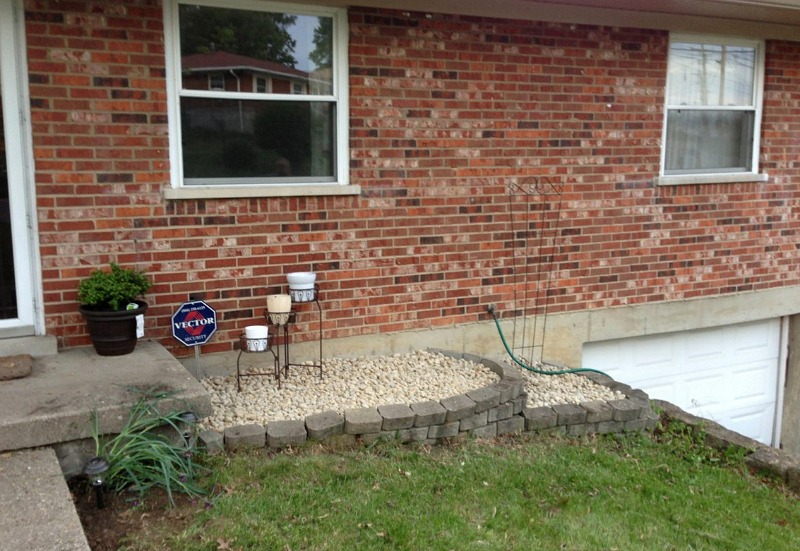 Such a drastic improvement, right?!
With the rocks in place, it was time to plan out the containers. We already had a couple plant stands, trellises, and pots, so we only needed a couple more + flowers. We did this project back in 2013, and looking back I don't think today I would choose the same flowers or arrangement, but even so it really was such a better look for the front than what we had previously going on!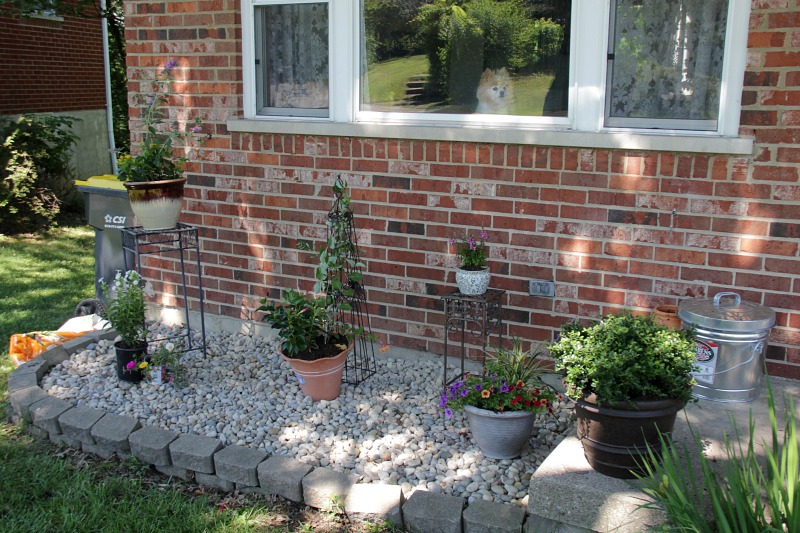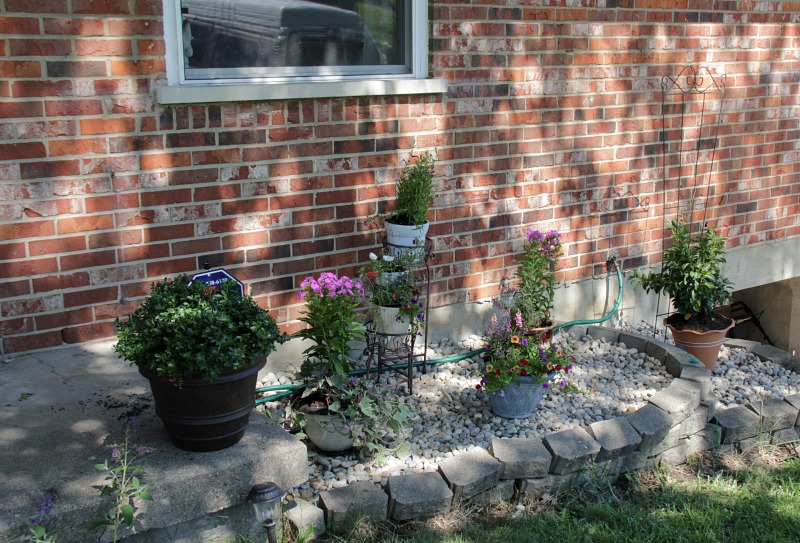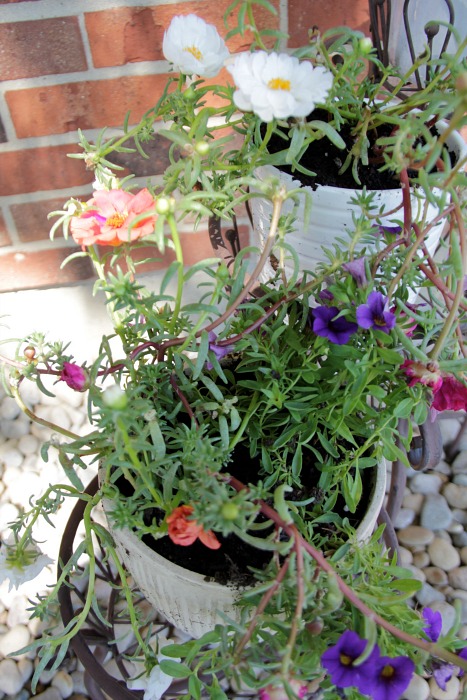 This whole update cost us about $230, which was pretty cost effective. Our biggest expense was the rocks, but we didn't mind that since rocks never die or disappear, so we would only have that expense for one season. Not to mention, you can't really put a price tag on upping your curb appeal.
If you have a flower bed that just won't grow, I can't recommend enough reclaiming that space into a rock or container garden. All you need is weed barrier, rocks, containers, and plants. It's so easy! Additionally, you can actually plant things like succulents or other hardy perennials in a rock garden. You simply cut slices into the weed barrier to allow your plants to grow through. We didn't go this route because we knew our soil was lacking nutrients, but if you're going for something even more low maintenance, that would be a great choice.
Good luck, and thanks for reading 🙂