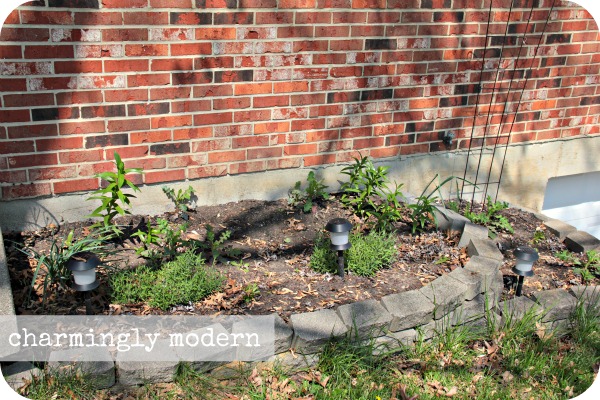 I love plants. I really do.
But I have a really bad way of just killing every plant I've ever owned.
Except for the ones that I wish would die. Those inexplicably hang on for dear life and thrive and spread out.
That's what's happening in this picture above. Specifically with the lilies.
Last Spring, I spent an hour and dug up all of the lily bulbs in our front flower beds. I think lilies are beautiful flowers but I don't like having them in the flower bed because they only bloom for a little while, then they're these tall green stems and that's it.
Well, I guess I missed several bulbs.
I am happy to see, however, that my lavender plants came back. And I have two mysterious plants that showed up as well… I'm guessing maybe squirrels transplanted bulbs or something?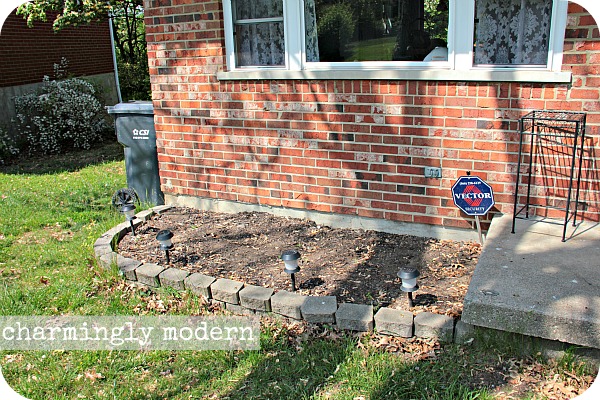 This is the other side of the porch. It's a barren wasteland. I've planted things here the last two years but everything, without fail, dies. And when I dig it up, it's still in the shape of the temporary pot it was in when we purchased it so nothing even attempts to spread its roots out.
Anyone have any gardening tips? This area is mostly in the shade and gets a little bit of sun in the afternoon. I don't know if I want to try planting things again this year, but I might. And if we're still in this house next year, I'd like to just fill in that area with concrete and extend the porch. I've always wanted a front porch I could sit on.
Do you have any Spring gardening plans?