It's a sad day when a needle breaks.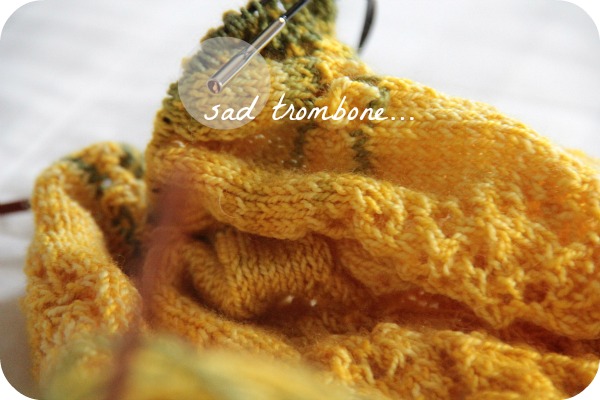 I wish there was some amazing tale behind this.
The <painful> truth is…
…I sat on my knitting needle and snapped it.
Booty snap!
I don't know why I just exclaimed that. I'm sorry.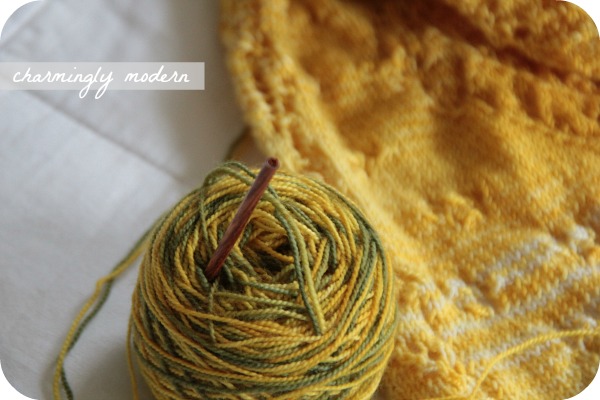 This is a shawl I'm working on – have been working on since like June or something – and I'm so close to being finished. It's a mystery knit-a-long which means that you don't know what the final product will ultimately look like and every week you get a new clue to the pattern in your inbox so when all is said and done you'll find out but in the meantime you're just knitting with no clue and it's a surprise what comes down the needles as you go. That was quite the run on sentence.
The skein above is 5 of 6 skeins used in this project, and I broke the needle on clue 8 of 10. So close!
But it's not like it's the end of the world. The good news is that I didn't break the only set of size 5 24″ circular needles that exist in the world. Praise the Lord and all that jazz.
I picked up a new size 5 24″ circular needle just yesterday so I'm back in the game.
And I vow to not let this new size 5 needle anywhere near seat cushions on couches where a booty snap might attack. I solemnly swear it.