Winner Chosen! Congrats to Erin T. on winning a custom May Book of your choice!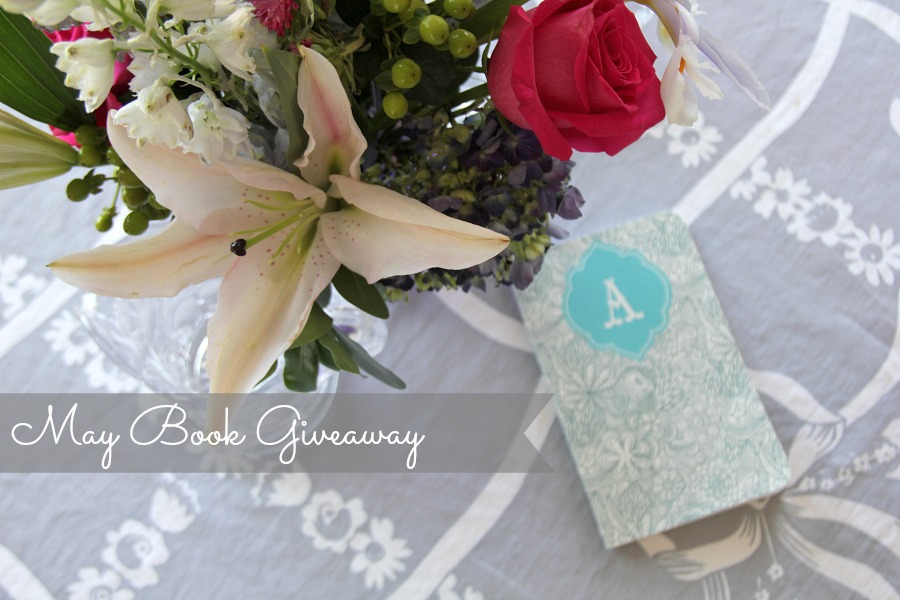 A few weeks back, when I shared about how I budget in six easy steps, I mentioned that I use a May Book to create our monthly budget.
I received my May Book a couple years ago, as a gift from my sister-in-law. I didn't use it right away, but when we started getting serious about budgeting, it became an invaluable tool. It helps, too, that it's super cute.
(By the way – May Books can be much more than budgeting tools. You can customize the cover with all of their different design options and even add a monogram, and the inside can be anything from a meal planner, to a diary, to an address book, to… a budget tool. The options are endless with these things!)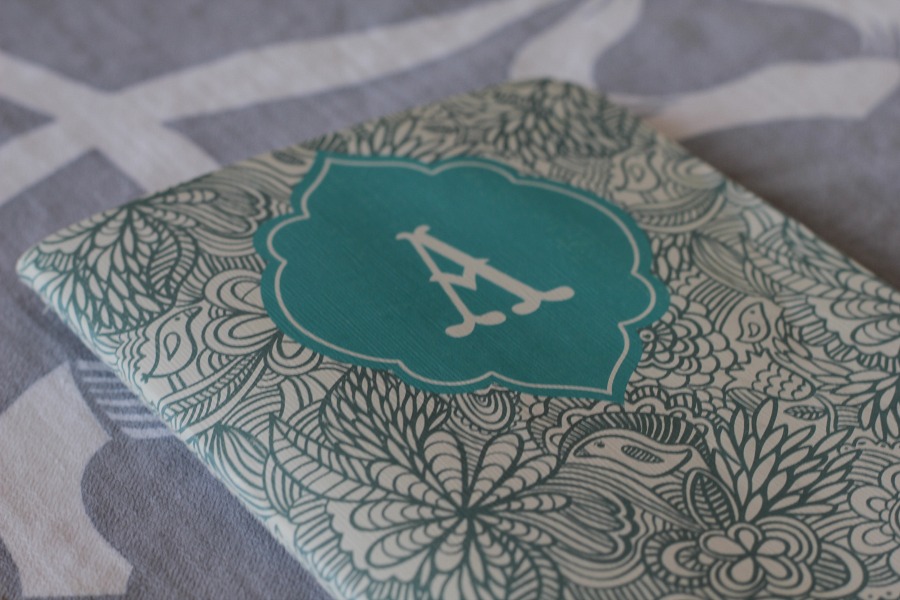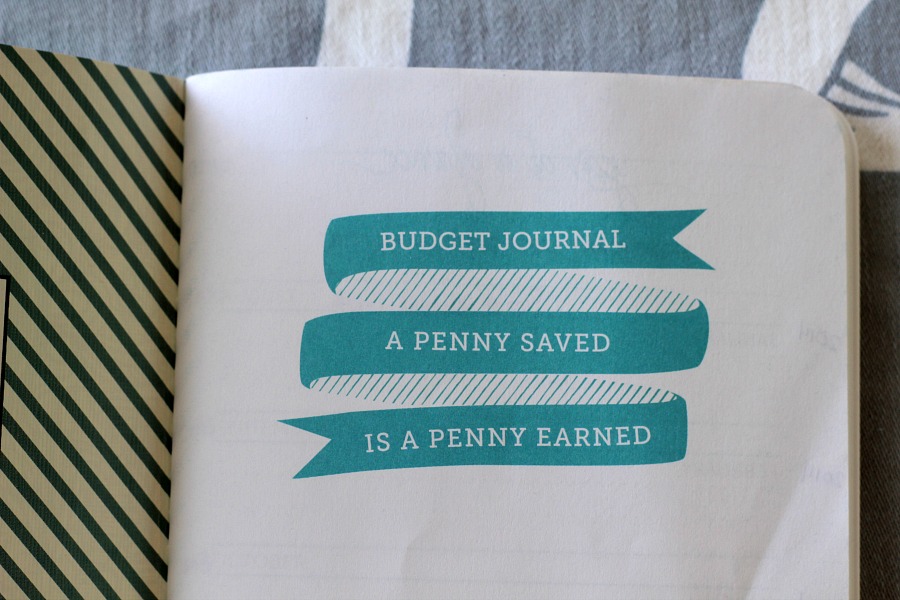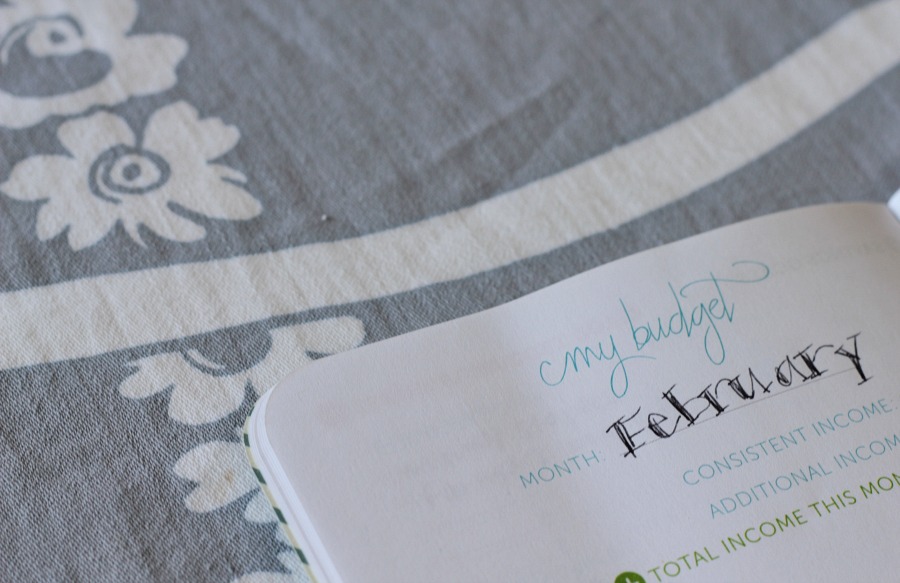 The inside of the book is broken down into sections that are not pre-labeled month by month – which is great, because if you fall off the budgeting wagon, no big deal. You can pick back up again the next month and not have to skip over any pages.
When you're ready to begin budgeting, the book has you start by laying out your income for the month. Total it up before getting to your expenses, so you have the big picture in your mind. And once that's done, it's time to get down to the gritty part – where all that hard earned cash goes each month.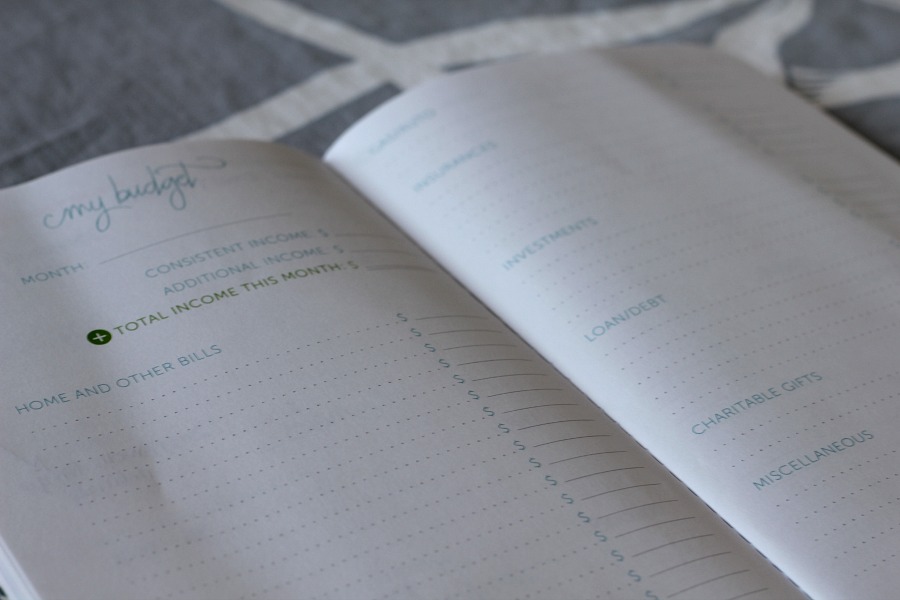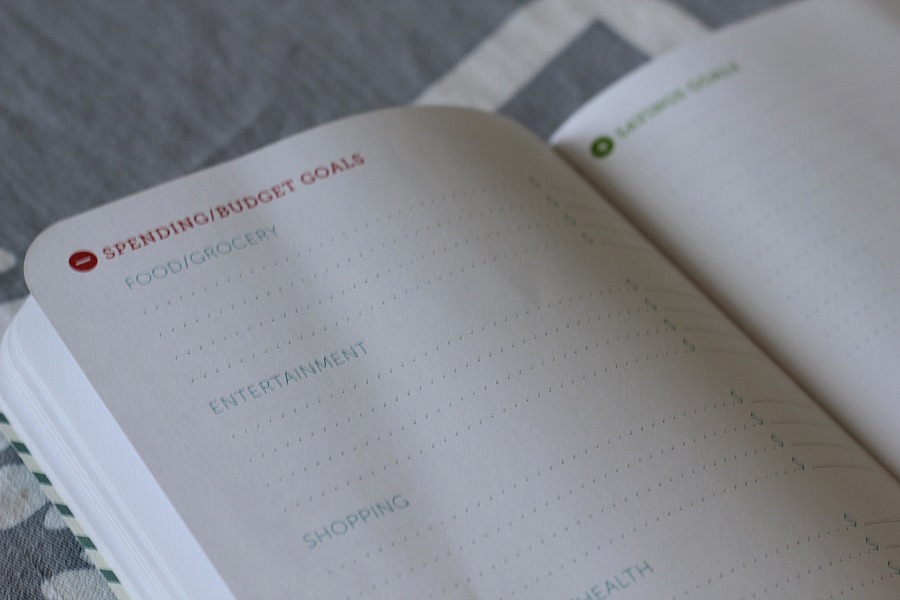 Each month's expenses are broken down into categories that are pretty common to every household, but you can add in your own too. There are also pages in each month to work out how you'll spend your dollars on groceries, shopping, health, etc. and even how you'll save your money.
Once you've filled out each category, total up your expenses and see how it stacks up against your income. Then, adjust any budgets as necessary and rest assured that your month is all planned out and ready to go!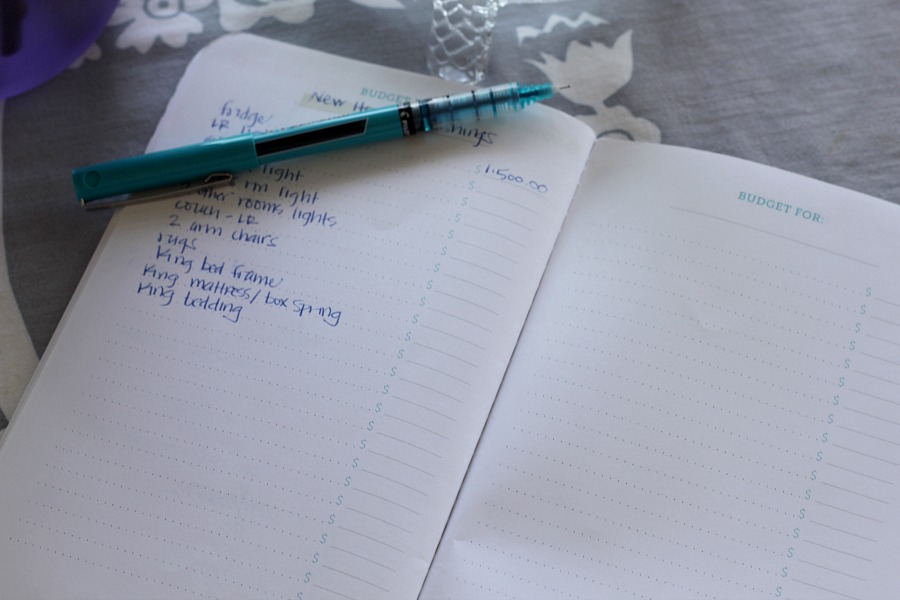 There are a few pages in the back of the book set aside for long term budgeting/planning. Right now, I'm using one of the pages to plan out extra expenses for our new house – fun times!
My May Book isn't my only budgeting tool (I also use YNAB for daily tracking and accountability), but it's definitely where I start and end each month. And because I love it so much, I thought it would be great to do a giveaway! This is my first giveaway so I'm pretty excited!
How to enter & the rules
It's pretty easy to enter the giveaway! Just use the Rafflecopter widget below to enter. The first option is required for entry – you have to leave a comment and let me know what book you'll pick out should you win! Once you've answered that question, you can earn additional entries through the widget. You can even tweet about the giveaway daily to earn even more entries. Woo hoo!
The giveaway will run from now until next Wednesday, the 19th (1:00pm EST), and within 48 hours of the giveaway closing a random winner will be chosen. I'll contact the winner and we'll go from there!
The prize is an exclusive code to use at MayDesigns.com to build yourself a customized May Book. So you better get on over to their site to see what design you'd like – you'll be surprised at all the options! And as I said, your May Book doesn't have to be a budget tracker. It could be an agenda, a diary or even just a blank notebook for your inspired scribblings.
Be sure to see the official terms of use in the Rafflecopter Widget for the full rules and all disclosures. And speaking of disclosures, I was not perked for this giveaway and received nothing for free from May Designs.
Get to entering! And be sure to share this giveaway with your friends. Unless you're the kind of person who doesn't like to share… 😉
a Rafflecopter giveaway