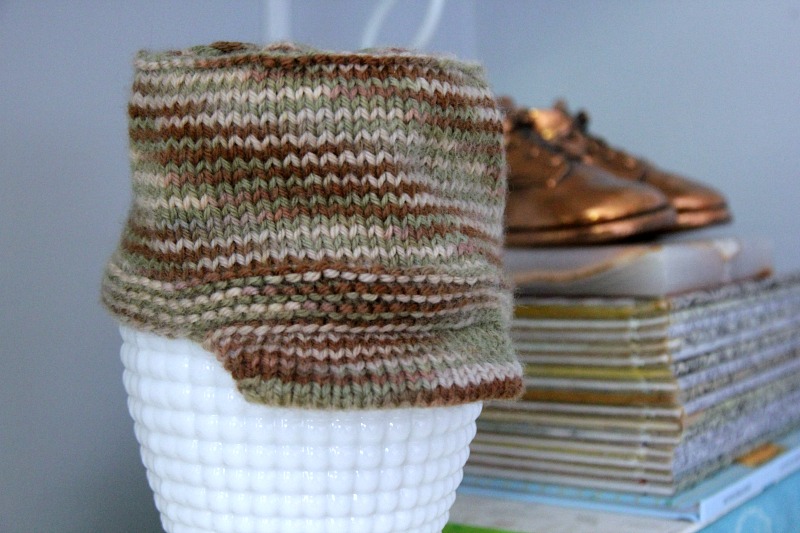 Some recent custom knitting
Over the last few months, I've worked on a lot of custom knitting projects and I thought I would share a few of them here.
A good friend of mine asked me to make an army cap for the newest little addition to her family, in ACU colors, to honor her husband who is active military. I was really excited about this project because I'd been wanting to experiment with a billed, knitted hat. The pattern was a lot of fun to make and I learned a few new things about short rows – they're great not just for shaping out the backside of a cloth diaper soaker, but also for creating slanted edging for bills on hats!
I searched and searched and searched for yarn that would accurately represent the ACU colors and it was almost impossible to find. Luckily, one of my friends spied a colorway of custom dyed yarn called "campfire" on The Knitting Addict and I snapped it up. The yarn knit up perfectly for this sweet little newborn ACU army cap.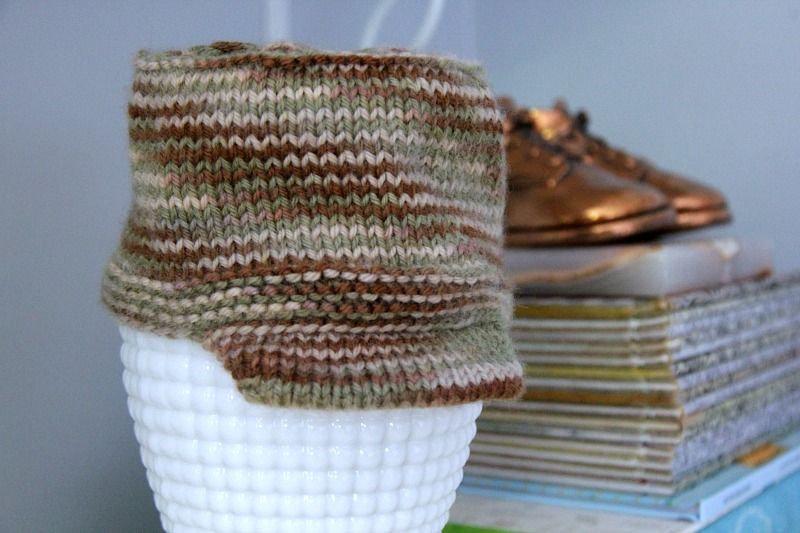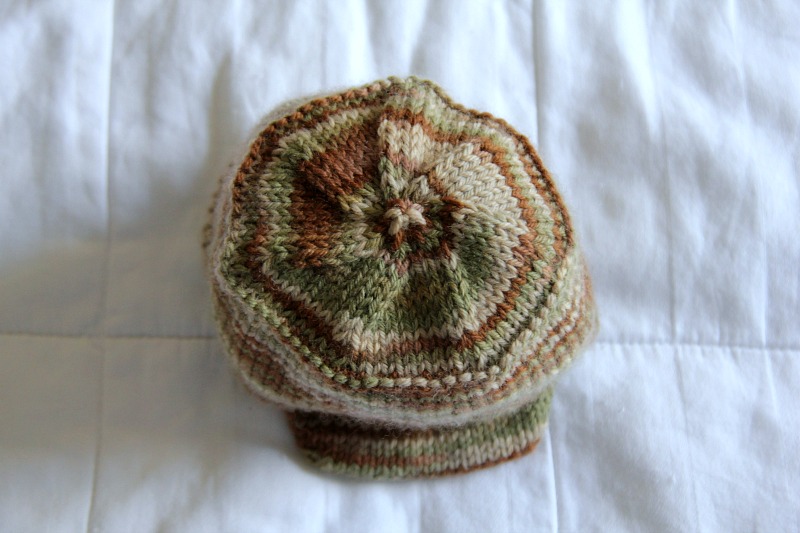 Last month, I got quite a few requests for custom Halloween hats and some of my favorite to knit were minion-inspired ones. Just something about that cheery yellow was so fun to work with.
This pattern wasn't very complicated to write since the hat had just a blue band and yellow body, with a black stripe midway through. I made the eyes out of felt. Crocheting is best for making circles and since I'm not a very good crocheter I decided to not risk it and just stick with what I can do.
One customer did ask me to create a very customized minion hat for her daughter. She wanted it to be part white and part yellow for the body, with only one eye, blue felt hearts and a blue pom pom. That one was extra fun to make!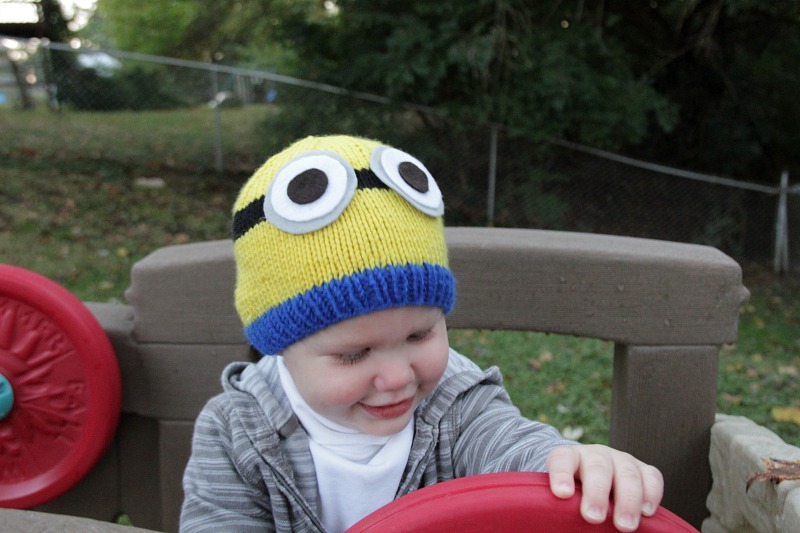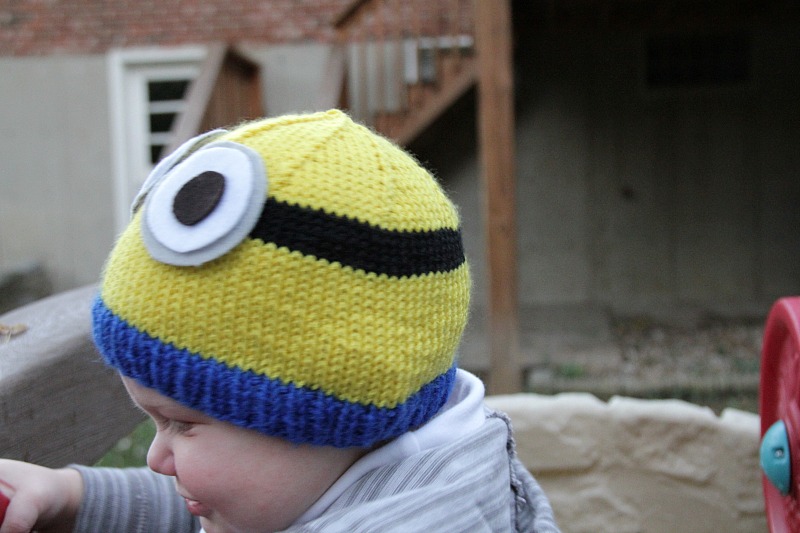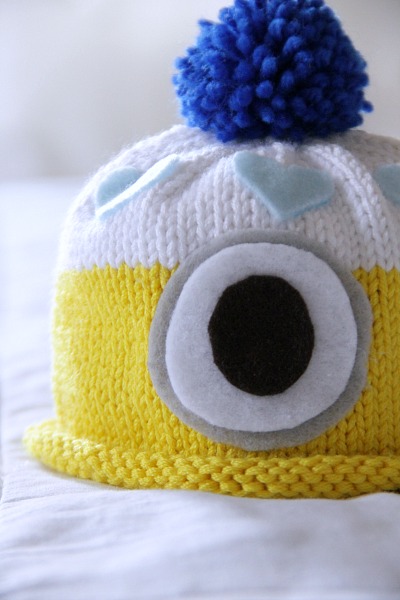 Last month I also began working on longies. I love the look of these, and what's fun is I have the flexibility to customize the waistband, the cuffs and even the legs (to make them shorts or capris)! One of my best friend's son was the guinea pig for this pattern and I think they turned out perfectly.
You can grab up a pair of longies for your little one here: Knit wool longies by Charmingly Modern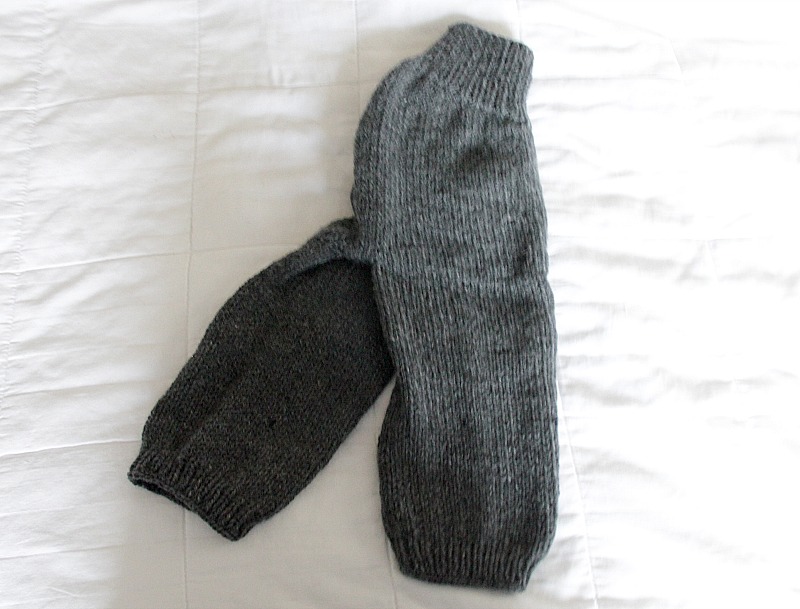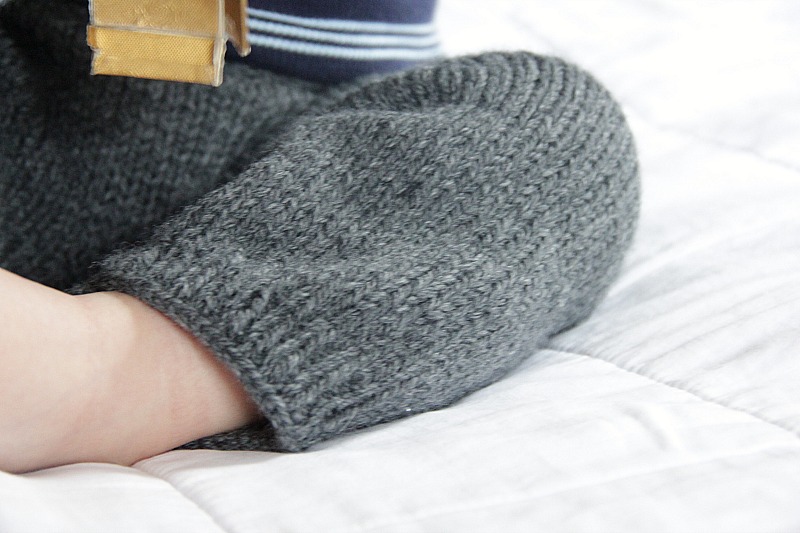 This month, my main custom orders involved cabling – which I love to do, but don't get the chance to do too much of. It started when a friend mentioned she wanted a set of boot cuffs and a mug cozy when the weather turned cool. I started with the mug cozy pattern, which I kept simple. It has a moss stitch border and a simple cable down the center.
You can get your own mug cozy here: Cabled mug cozy by Charmingly Modern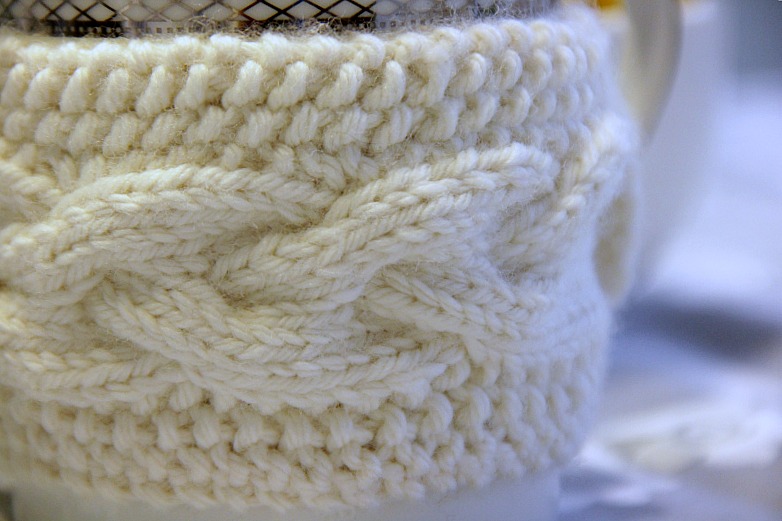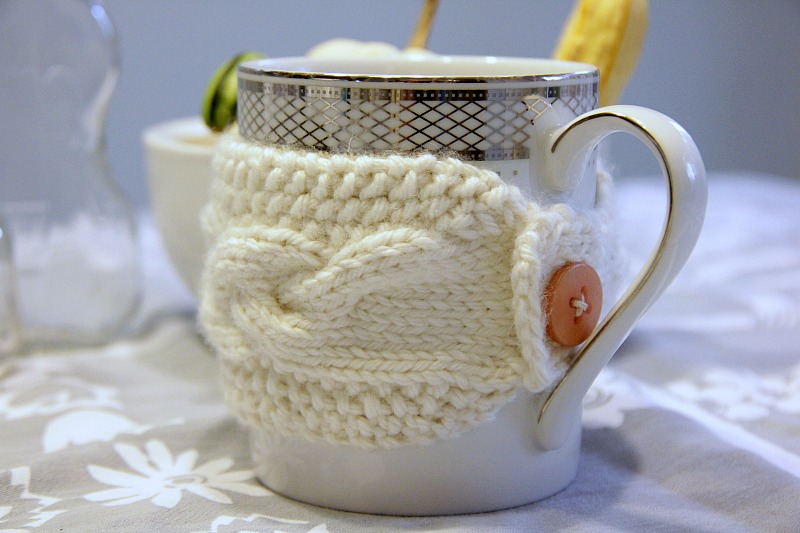 I decided to have way more fun with the cables when it came to writing the boot cuff pattern. The first pattern I wrote, though, used up entirely too much yarn and the sizing was completely off. I didn't realize that cables ate up so much yarn! The cuff was meant to fit an average adult, but I think it would have fit a toddler – haha!
So, I re-wrote the pattern and chose a still fun but not so intricate cable called "turning diagonal." This time, things worked out perfectly and I couldn't be happier with the result.
You can get your own pair by clicking here: Cabled knit boot cuffs by Charmingly Modern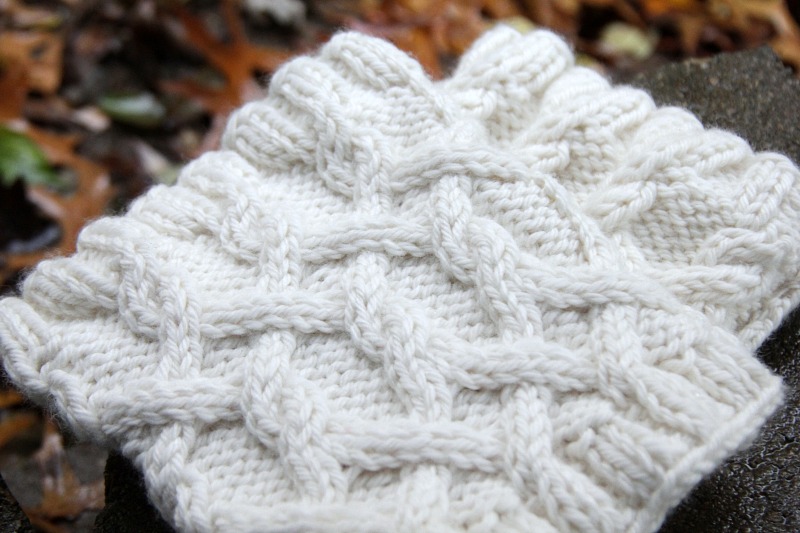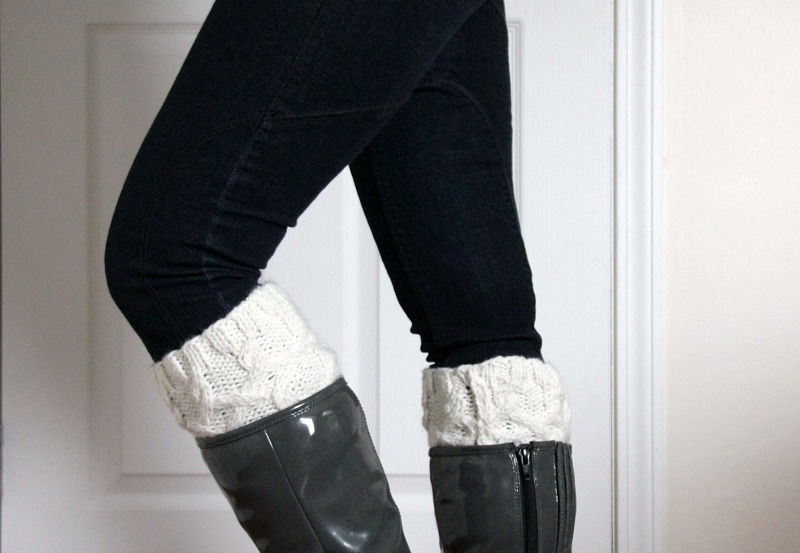 I have a few more outstanding orders to finish before I can get started working on holiday knitting. I have some ideas up my sleeve and can't wait to get started!
If you have an idea for a custom knitting project, drop me a line and I'm sure we can work something out 🙂